The Loop
Mr. Style chimes in on best-dressed golfer list
I love Bolt as first choice as he set a very high standard until the day he passed in 2008. Much more so than Doug Sanders, Bolt understood how to put together a look that had only one color (if only Regis Philbin could have talked to him).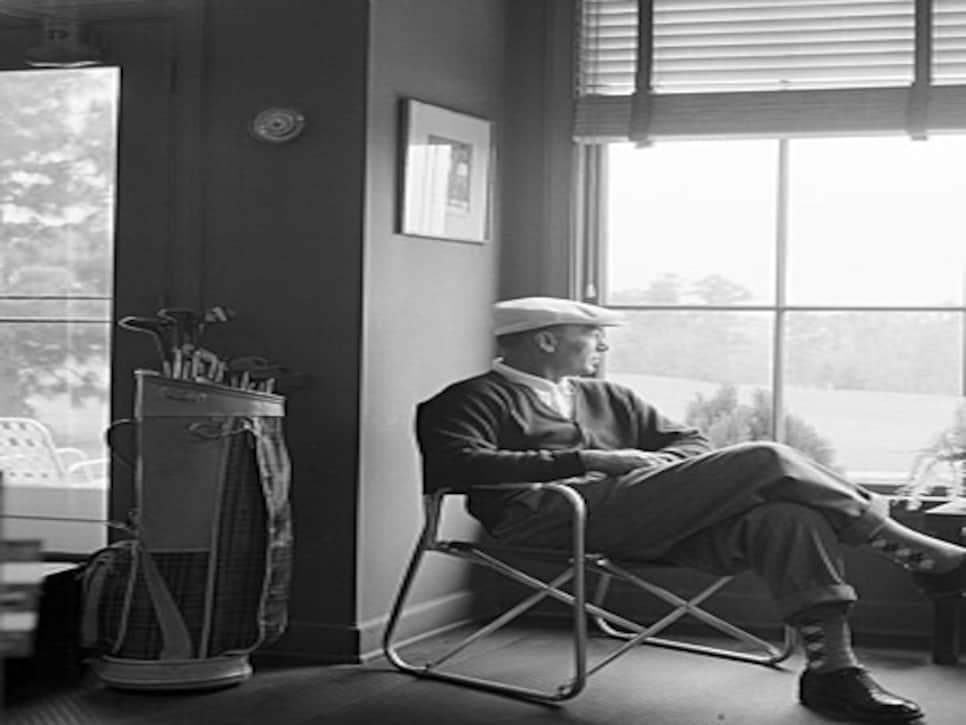 (LEFT: Hackel contends Ben Hogan is a must on any list of best-dressed golfers.)
Weiskopf certainly had a presence and looked good, but in the top five? I think not.
Couples at two should have this ranking because of his impact and style. He more than anyone put the Ashworth line on the map when John Ashworth founded the company. While Freddy's clothing has never fit him correctly, I, for one, do not have as big a problem with this because of the way Freddy carries himself with confidence. Just look at the impact that he had with the Ecco Golf Street shoes  (worn with no socks) from this past spring.
Faldo has the perfect build and his clothing has always looked very good. He is always better dressed off the course in Ermenegildo Zegna.
*Adam Scott is now the marquee player for Aquascutum, a wonderful English brand. I couldn't agree more that Adam has a great look and that he wears the correct size all the time.
As for omissions, why not put Poulter on the list? He is creative and has developed his own label, which is very stylish. True, it cannot be worn by everyone, but give the guy credit: he has a unique look.
What happened to Hogan? Did he ever look bad? Can anyone produce one image to the contrary? People still talk about Hogan whenever they talk about style. Hogan was so particular about his wardrobe that he had George Cleverly in London design his golf shoes. What about Hogan always wearing cuffs on his trousers so they had the perfect drape.
And where is Jimmy Demaret on Mr Diaz's list? Now there was someone who dressed to his personality, full of life and great spirit. And come to think of it, did Bobby Jones ever look anything but stylish? He wore his clothing beautifully.
Finally, let's not forget Ryan Moore who not only marches to his own drummer but helped design and bring to market a great new golf shoe.