News
Move over Tiger Woods versus Stephen Ames, here's the new all-time match-play beatdown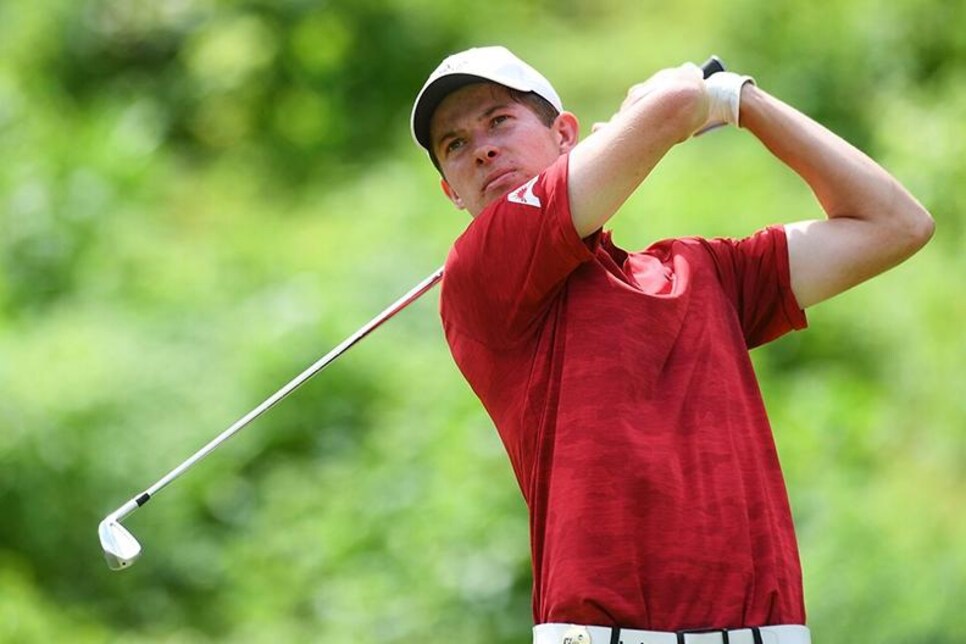 Jonathan Yaun hopes his torrid play can continue during the final day of the North & South Amateur on Saturday. (Courtesy of Liberty)
Tim Cowie - Tim Cowie Photography
Seeing the final result of any showdown in match play is often a bit misleading. Of course you can always tell who was the winner and who was the loser, but you never really know how well either played. Not all 3-and-2 wins are equal.
A closer look at Jonathan Yaun's 9-and-8 victory over Rasmus Neergaard-Petersen on Friday in the Round of 16 at the North & South Amateur, however, reveals this truth: Yaun played awfully good. Like out-of-body-experience good. Over the first nine holes at Pinehurst No. 2, the sophomore at Liberty won every hole (not a typo), making the equivalent of seven birdies along the way and turning in what would have been a 28(!).
Arguably the most famous 9-and-8 match-play victory of all time was Tiger Woods defeating Stephen Ames by that score in the first round of the 2006 WGC-Accenture Match Play. You might recall Ames made the unfortunate mistake prior to the match of taking a back-handed swipe at Woods, stating "anything can happen, especially where he's hitting the ball" when asked about his prospects of a first-round upset. And in turn guaranteeing there would be no first-round upset.
To his credit, Yaun didn't squander the lopsided win, pulling out a 20-hole victory over Turk Pettit in Friday afternoon's quarterfinal match.
Yaun competes against Georgia Tech's Tyler Strafaci in Saturday morning's semifinals with the 18-hole championship match scheduled for the afternoon.