Machines
Can you guess which pro has played the most rounds over the last two years? (Hint: it's exactly who you're thinking)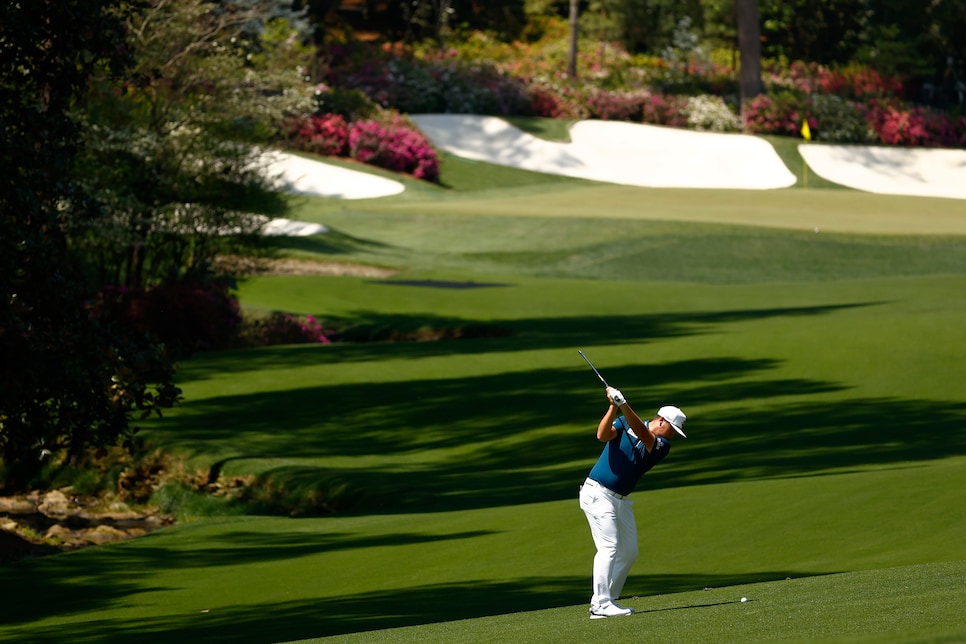 Many of today's top PGA Tour players base their schedules around peaking for the majors, plus a handful of other big-time events. That means picking your spots and making sure you never play too many weeks in a row, thus allowing the body to rest and recover.
Sungjae Im, however, is not like his PGA Tour counterparts. He's a golfing machine, logging an utterly astounding amount of rounds since becoming a full tour member at the beginning of 2019. That season, Im played in 35 events, an unheard of amount for an elite player, which he quickly became. Among the world's best, only Patrick Reed comes close to Im in terms of teeing it up that often.
Josh Culp (@futureoffantasy), a fantasy golf contributor at NBC Sports EDGE Golf, went back two years and counted up rounds played across the PGA Tour, Korn Ferry Tour and European Tour to see who played the most. To the surprise of no one, Im is leading the way, playing 26 more rounds than the next closest competitor, Mark Hubbard. The numbers date back to the 2019 Wells Fargo Championship (PGA Tour), 2019 Nashville Golf Open (KFT) and 2019 Volvo China Open (Euro Tour):
Incredibly, this ridiculous 223 number is from stroke-play events only. It does not include Im's appearance in the 2019 Presidents Cup, where he played in five matches, compiling a record of 3-1-1. Nor does it include this year's Match Play, where he played three times, or the Zurich Classic of New Orleans team event, where he only played twice and missed the cut. Include all that and now we're at an even more absurd 233 rounds logged over a two-year period. I threw my back out just typing that.
What's most impressive about amassing this total is that it requires Im to not only be a golfing machine, but a cut-making machine, too. And he's not a guy making the cut and tying for 33rd every week. He's collected 11 top 10s, a win, and a runner-up at the November Masters during this two-year stretch, solidifying himself as one of the sport's future superstars. The question, of course, is if playing this much golf is sustainable long-term, a theory Im is having zero problem putting to the test.