One is the Loneliest Number
The 10 most common random singles you get paired with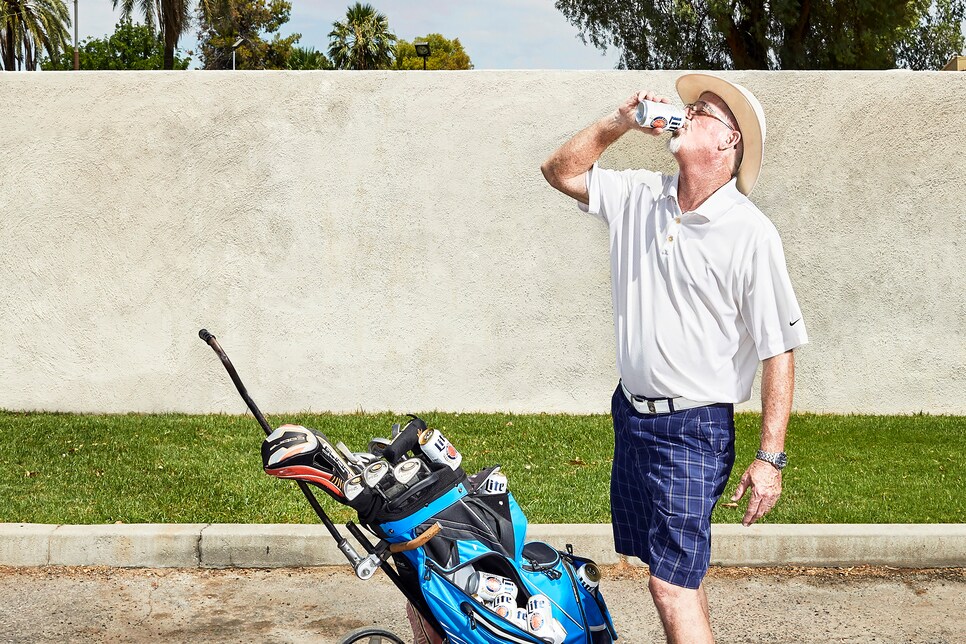 Anything can happen when you get paired with a stranger on the golf course. It can be beautiful. It can be brutal. From fast friends to actual fugitives, you never know who you might meet, but these are the most common singles we've bumped into over the years.
THE LONER
Wanted to be a single all along and resents your presence and is constantly looking to break away.
THE INFLUENCER
Asks you to video all his swings for Instagram.
THE TRY-HARD
Immediately wants in on all the inside jokes of you and your friends but doesn't quite get any of them.
THE TRADITIONALIST
Doesn't approve of swearing, drinking or your cavity-back irons.
THE PARTY ANIMAL
Brings his own cooler of beer and immediately starts blasting music. He also has a black eye and/or a hickey.
THE THERAPIST
Asks you probing questions about life and work and is now making you rethink everything.
THE FRIEND OF A FRIEND
Went to high school with your cousin. You spend the next four hours referencing people you both kind of know.
THE GAMBLER
Tells you his score after every hole, but you didn't realize you were playing a match, and now he's expecting $100.
THE FUGITIVE
Gives you a fake name and keeps looking over his shoulder, wearing a bucket hat and oversize sunglasses.