News
Morgan Hoffmann reveals he's been playing on the PGA Tour with muscular dystrophy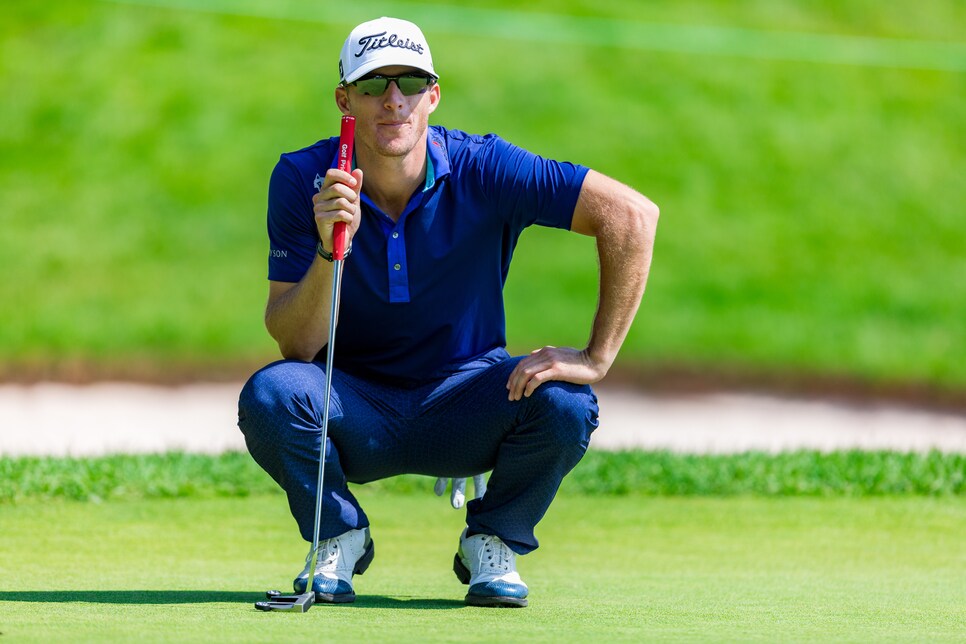 "In 2011, I started to notice that my right pec was deteriorating," Hoffmann, 28, writes in Monday's piece. "I could see it in pictures and in my reflection in the mirror. So I started to seek the help of specialists all over the country, and even several in Canada. That was the beginning of a five-year period of misdiagnoses, frustration and confusion. I visited over 25 doctors. While they were 'racking their brains,' my weakness progressed, my swing speed decreased and I continued to lose muscle in my chest. Today my entire right pec is almost gone."
Hoffmann, the former top-ranked amateur golfer in the world during his days at Oklahoma State, said he's completely overhauled his diet to try to combat the disease, which started in his pecs (his left pec is also in a state of atrophy), but could progress to other parts of his body. He hopes opening up about his diagnosis can lead to helping others.
"I am determined to help make a difference," writes Hoffmann, who is planning a charity golf event at his home course, Arcola, in Paramus, N.J. "I cannot wait to start raising money and awareness to fight this disease!"
Hoffmann, who is currently the 189th-ranked player in the world, had a pair of T-23s at the CIMB Classic and the CJ Cup @ Nine Bridges to start his 2017-2018 campaign on the PGA Tour. He finished 91st in the final FedEx Cup standings last season thanks in large part to his first PGA Tour runner-up, a T-2 at the Honda Classic.
Despite his diagnosis, Hoffmann remains upbeat -- he titled his essay "So Damn Lucky" -- about his prospects both on and off the golf course.
"This disease won't keep me from achieving my dream of winning on the PGA Tour -- and it shouldn't keep anyone else from chasing their dreams either," Hoffmann wrote. "I've found my calling, and it's one far beyond golf."