The Loop
Billy Hurley III penned an emotional letter to deceased father on the Players' Tribune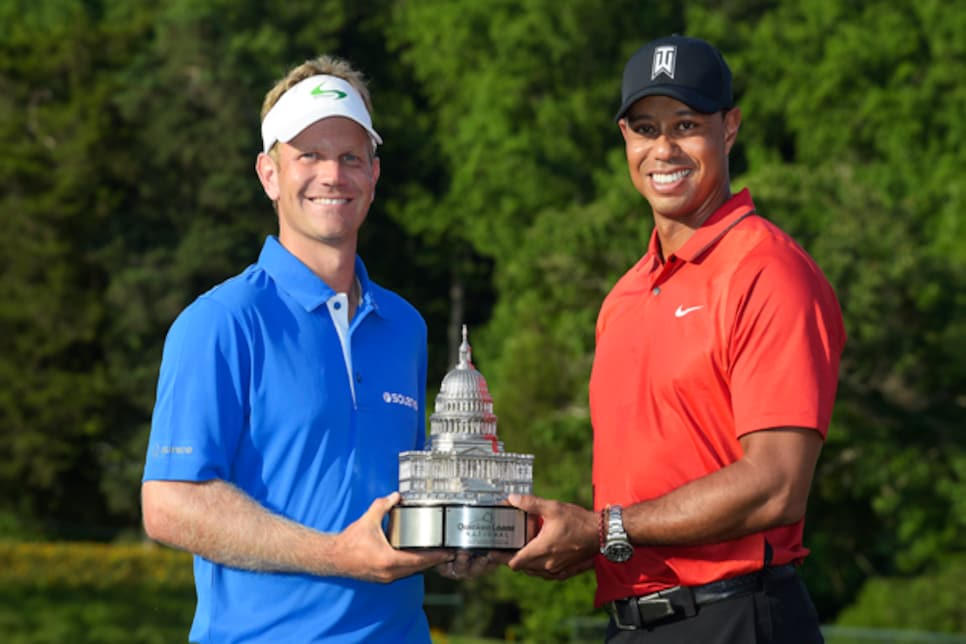 Stan Badz/PGA TOUR/Getty Images
Most golf fans are familiar with the tale of Billy Hurley III. In 2015 at the Quicken Loans National, Hurley announced that his father was missing. Hurley's dad was found three days following Hurley's plea in a Texas library, where he said he was merely "traveling." Two weeks later, he died of a self-inflicted gunshot wound.
But the story didn't end there. A year later, at the same tournament where Hurley went public with his father's disappearance, the former Navy Lieutenant captured his first PGA Tour career victory with a three-shot victory over Vijay Singh at Congressional Country Club.
On Tuesday, Hurley penned an emotional letter to his deceased father on the Players' Tribune, hoping to paint a complete picture of his dad.
"After 18 months of reading stories about your death, our family has decided to focus on something else: your life," Hurley says in the piece. "In our minds, the world needs to know the real you."
In the article, Hurley mentions the episode nearly caused him to quit golf. However, he remarks that he felt an urge to continue, and that his breakthrough win helped heal the wounds from his father's passing.
"We were experiencing the moment every golfer dreams of, Dad," Hurley wrote. "And I know you were watching. I know you were smiling just as big as we were. I couldn't help but think the only thing missing from that day was the look, your slight nod, and a handshake."
The entire piece is worth your time, and gives the reader a greater appreciation for the hurdles Hurley has overcome.
"At your funeral, I said that your legacy isn't that you took your life, but that you brought faith into our family," Hurley finishes. "I know one day I will see you again. I know this is not the end. I truly believe that.