Podcast
Our latest podcast brings you to Costa Rica to hear from Morgan Hoffmann about his amazing journey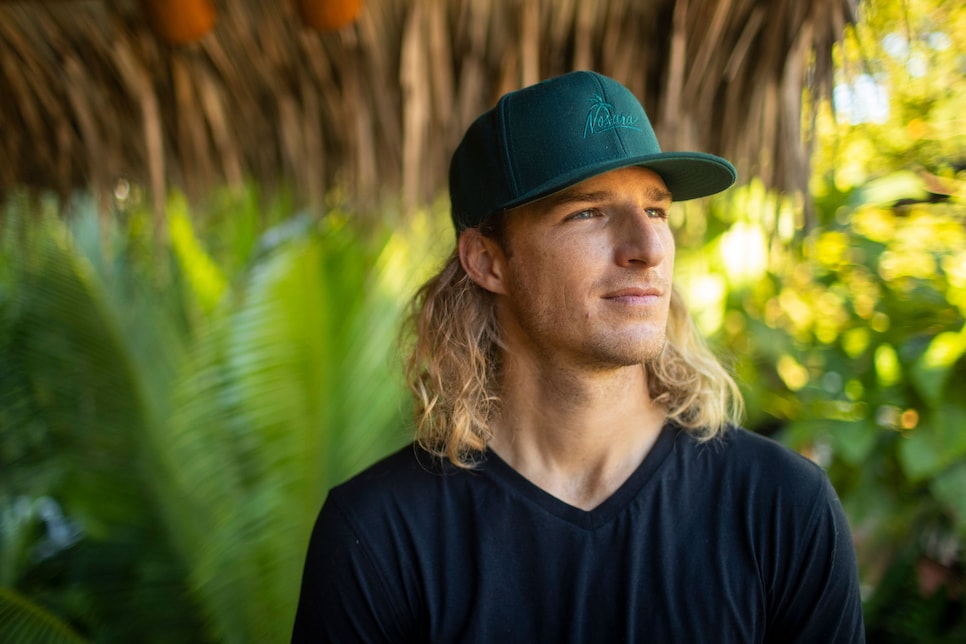 Morgan Hoffmann in Nosara, Costa Rica, Oct. 22, 2021. (Photo by Adam Glanzman)
Ever since we launched Local Knowledge with a focus on narrative storytelling, we've wanted to produce an "in the field" episode." How cool would it be if, instead of telling a story that happened weeks or months or years ago, to tell it in real time? To get out in the field, press record and take the listeners on the journey with you?
The trip began with a flight from Chicago O'Hare to Houston, then to Liberia, Costa Rica, then an extremely bumpy two-plus-hour drive into the jungle. Finally, I arrived in Nosara around 2 a.m. The first time I met Morgan in person was when he picked me up from my hotel at sunrise that first morning, barefoot and smiling ear-to-ear. I captured a solid 10 hours of audio throughout my trip, wanting desperately to capture the truly unique vibe of Nosara and the truly unique person that Morgan is.
Morgan, who moved to Costa Rica in early 2020 to help treat himself after being diagnosed with muscular dystrophy, essentially guided me through a mini wellness-retreat. We meditated. We did a sound journey. We ate like the locals, off the land. We did advanced breathwork, a particularly powerful experience. We watched the jaw-droppingly beautiful sunsets. We soaked in the true silence that does not exist back home. We left the world behind for a while. We did Nosara right.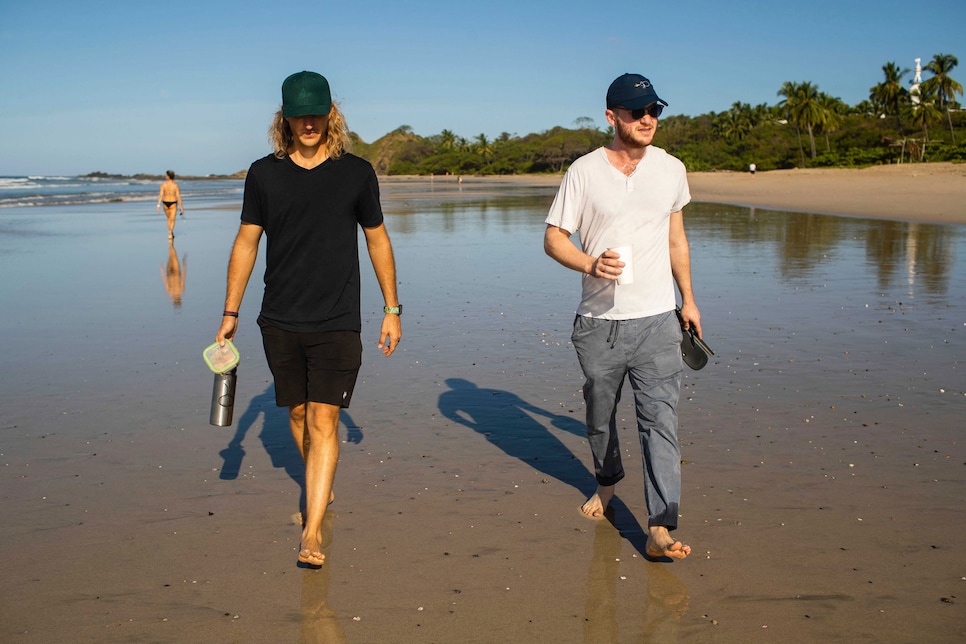 Morgan Hoffmann and our writer, Dan Rapaport, walk and talk on a Costa Rica beach.
Three days later, when it was time to head back to the states—I had to be back in Chicago for Thanksgiving—the last thing I wanted to do was leave that tropical paradise. It's why I remain convinced that for Morgan, it's not as simple as wanting to return to his old life on the PGA Tour. Nosara is a tough place to leave behind. My first night back in Chicago we ordered pizza, then gorged all Thanksgiving while watching football, and I had legitimate culture shock. Reverse culture shock, I guess.
It's hard to overstate how much Morgan's life has changed in the last few years. Whereas he once spent his mornings driving to a perfectly manicured golf course, he now spends it meditating on a beach and surfing. He once gorged on Buffalo Wild Wings and hamburgers; now it's fresh fruit and herbs, and absolutely nothing packaged. He no longer covets the toys that once brought him joy, for he has discovered a larger purpose in life.
It's my sincerest hope that our podcast will make you feel like you, too, spent a powerful couple days in Nosara. Give it a listen.