PGA Tour
Morgan Hoffmann's own ball hits his hat, but he avoids penalty thanks to rule change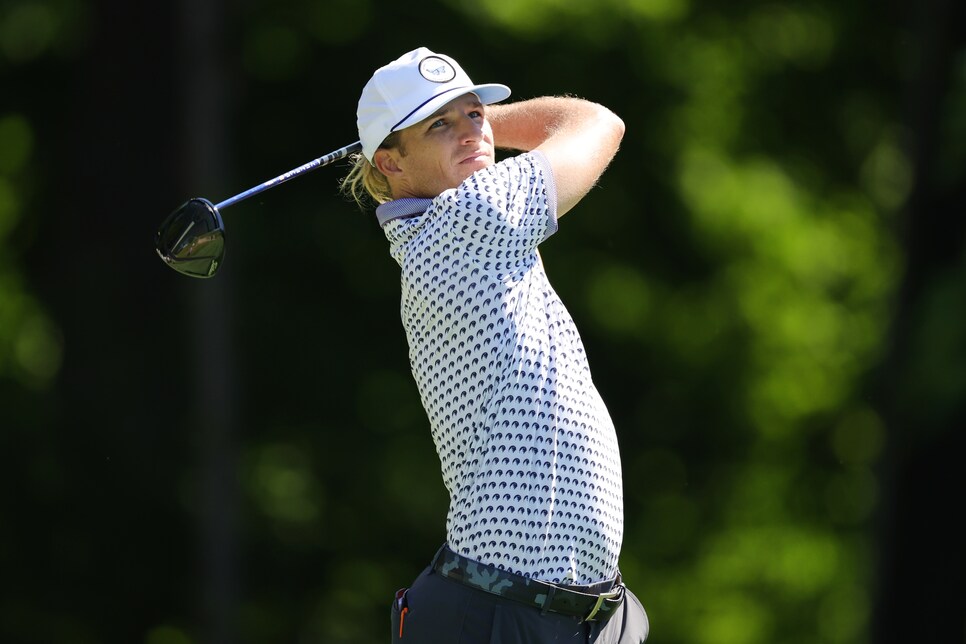 In the third and final start of his medical extension from 2018, Morgan Hoffmann made the cut at the Travelers Championship, finishing in solo 68th. That was nowhere near good enough to earn conditional tour status, though he still has a chance to earn it via the Korn Ferry Tour.
Hoffmann was fortunate to receiver another crack, however, when Steve Stricker was forced to withdraw from the John Deere Classic this week. The former Oklahoma State standout was given an unrestricted sponsor exemption, presenting him with another opportunity to earn valuable FedEx Cup points. That was good break No. 1.
Good break No. 2 came on Thursday morning, when Hoffmann was cruising along at one-under par through six holes at TPC Deere Run. At the par-3 16th, disaster was seemingly about to strike when his ball plugged in a greenside bunker, leaving him with an impossible up and down. Things appeared to get really bad when, after Hoffmann took a huge whack at it, his ball went directly up in the air and made contact with the brim of his own hat:
Prior to the simplifcation of many of golf's more archaic rules in 2019, Hoffmann would have been hit with a one-stroke penalty here and would have been lucky to then make double bogey. Not to be dramatic, but that would probably be a week-ender, especially for a player in desperate need of another made cut and then some.
As you could hear in the video, Hoffmann was under the impression it may have been a penalty, unaware that the rule had changed (understandable given he was hiding away in Costa Rica for the past few years). Under Rule 11.1a, if a player's ball in motion accidentally hits any person or outside influence there is no penalty to the player. Key word there: accidentally, which was clearly the case here.
Hoffmann, impressively, nearly holed out for par his very next shot, then settled for a bogey. Late in his first round, he sits at even par. He's still got all sorts of work to do, but this was a much-needed good break that we might remember if he goes on to make the cut and moves up the leader board on the weekend.