The Loop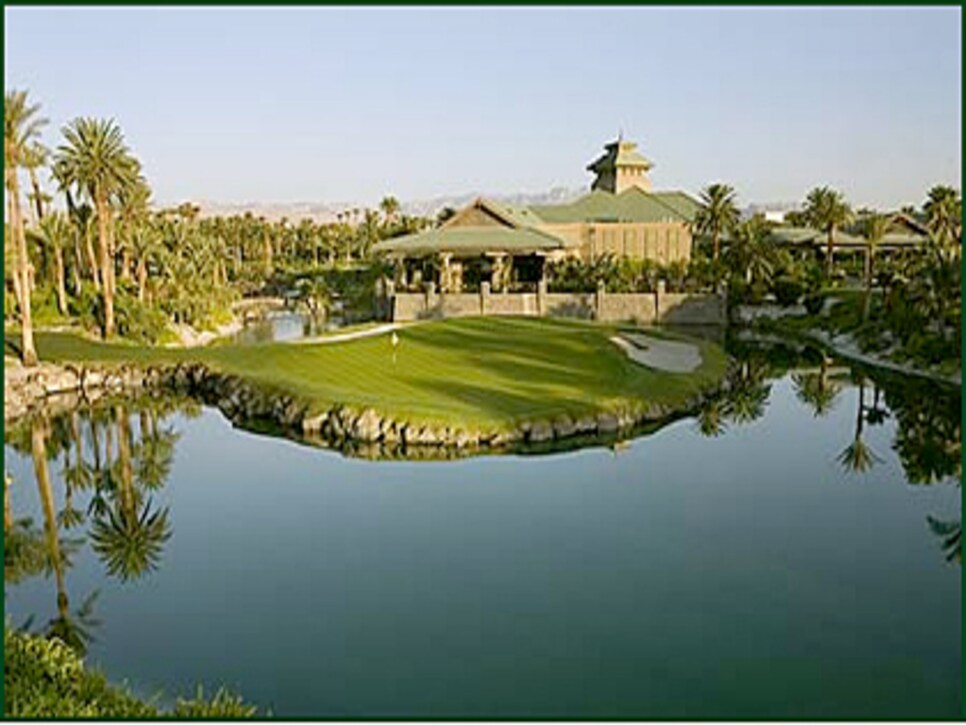 Hello. The subjects of this blog are: Vegas, March Madness, golf, discounts and attractive female caddies.
I know. I had you at "Hello."
A message to the (very fortunate) woman I merry (if indeed I choose to someday enter into that bankrupt institution): Every year, until I'm no longer physically capable of being upright, I'll be going to Las Vegas with a few best friends for the first week of the NCAA Men's Basketball Tournament.
You're reaction is probably close to correct: A) Thoughts like this are either why I'm still single or B) Once I get married I'll buckle, give in, and never go back to Vegas or I'll risk shortening my time of physically being capable of being upright.
The reality is, this week in Vegas (Mar. 18-22) is good, somewhat clean guy-fun at it's finest. There's so much basketball to watch, so much golf to play, so little time to sleep and (almost) no time to get in trouble.
I wrote the story about my last trip to Vegas for March Madness for the December issue of Golf Digest. Here's the link.
I recently received this press release with some discounted golf:
__March is a great time to play golf in Las Vegas and also catch all of the March Madness action that is the NCAA basketball tournament. Three Las Vegas golf courses are offering a packaged Las Vegas golf deal where Las Vegas golfers can play the special themed Las Vegas golf courses of Bali Hai Golf Club, Desert Pines Golf Club and Royal Links Golf Club for one discounted price.
This special Las Vegas golf package starts at $499 during weekdays and is $549 on weekends. Click now to view your special Las Vegas golf deals at these three Las Vegas golf courses. March Madness begins with the conference tournaments on March 11 and runs through April 6, when the NCAA championship game is played at Ford Field in Detroit.__
__Bali Hai Golf Club (pictured above) is located on the Las Vegas Strip allowing more time to watch the basketball action in the sports books.
Royal Links Golf Club is where you'll play replicated holes from such historic golf courses as Royal Troon, Carnoustie and St. Andrews among others.__
Desert Pines Golf Club is another very conveniently located Las Vegas golf course (about 10 minutes from the Las Vegas Strip) and brings the feel of Carolina golf to the Las Vegas desert.__
Las Vegas golfers can also enjoy the new and beautiful Par Mates when booking a Las Vegas golf tee time at Royal Links Golf Club and/or Bali Hai Golf Club.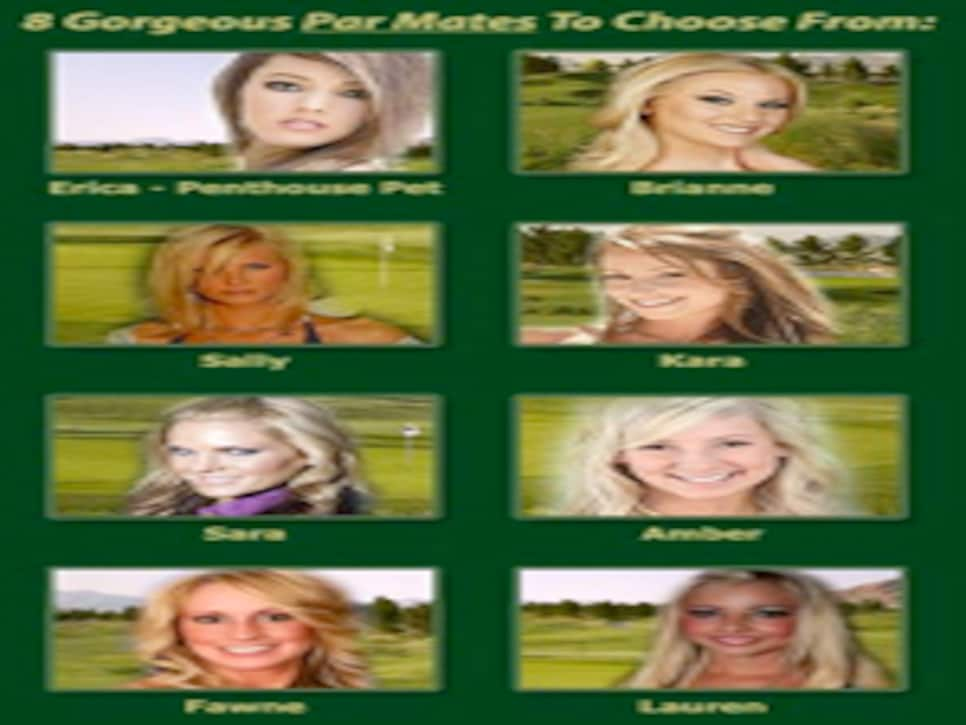 Par Mates (pictured) will cost you $225 per caddy and you need 72 hours in advance of your tee time.
What is a Par Mate and what do they do exactly? They say__ "Par Mates are extremely attractive and outgoing young ladies/girl caddies that will keep you company during your round and help with course arrangements like orientation, introduction to course personnel, call in food and beverage orders, maintain scorecards, shopping assistance in the golf shop and other services designed to replicate the five-star assistance provided by major hotel staff. They'll even repair divots, fix ball marks, clean balls (stop it!), clean clubs and help with yardage, ball flight and obstacles. Additionally they will serve as your personal hostesses during the round to eliminate any hassles or drudgeries and make the experience more pleasant, enjoyable and fun." __
Fun. Yes. That's what we'll call it. A diversion to the depression of bad golf and lost wages at the table. Has anyone actually tried a Par Mate for a caddy?__ __
The specific websites of the individual courses quote weekend prices of Bali Hai at $325, Royal Links at $275 and Desert Pines at $179 for a total of $779. This deal offers all three at weekend rates of $549 or $499 during the week.
My three favorite hotels in Vegas: THEhotel, Mandalay Bay and Red Rock Casino.
My three favorite courses in Vegas: Cascata, Primm Valley (Desert Course) and Paiute (Snow Mountain).
My favorite sports book: Mandalay Bay.