Apparel
More images of Justin Thomas' crazy-cool Player of the Year shoes
Justin Thomas loves shoes. Often opting for FootJoy ICONs on the course and Air Jordans or Yeezys off the course, you'll never see JT wear a blasé pair of kicks. Even considering all that, his latest pair of shoes might be his most unique.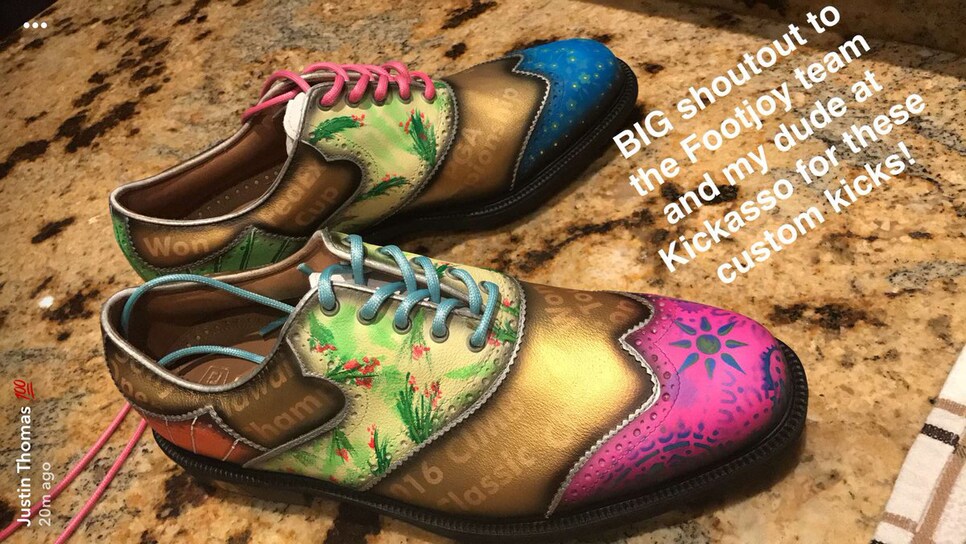 FootJoy partnered with Kickasso Kustoms, a company that specializes in turning shoes into art, to create JT's one-off kicks. When the 24-year-old won at TPC Boston in early September, FootJoy approached Kickasso to chat about a possible Player of the Year design. Kickasso used JT's 2017 as inspiration, then went wild.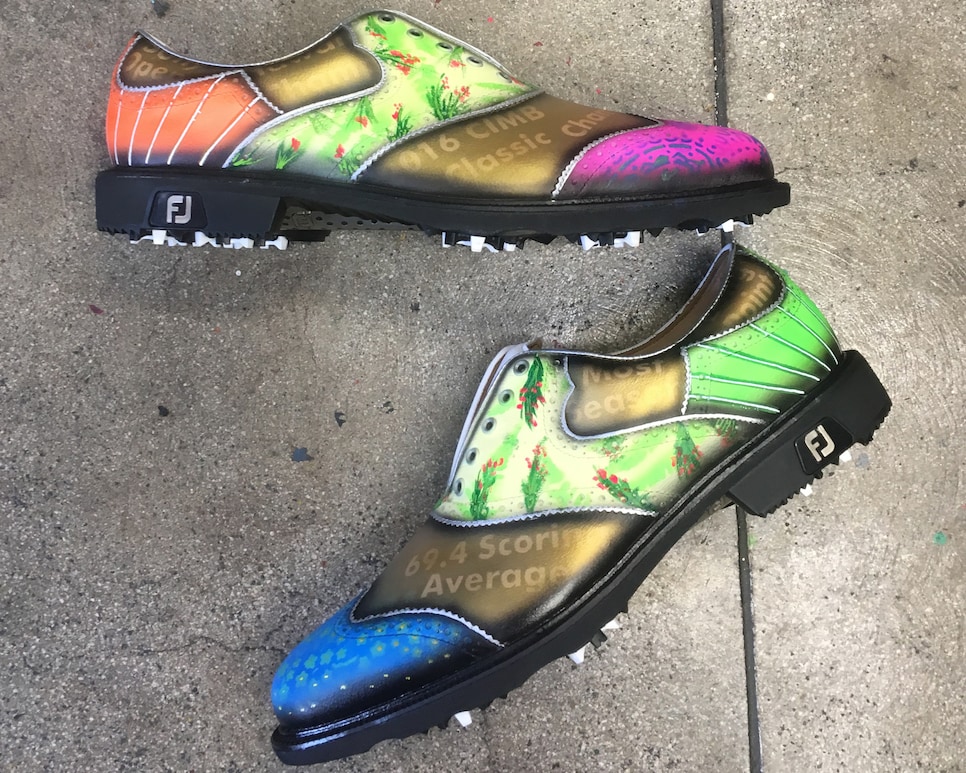 Kickasso integrated some highlights from JT's season into the shoe's design (his 69.4 scoring average, his Presidents Cup appearance, FedEx Cup win, CIMB Classic victory, etc). FootJoy said that Kickasso (the nickname of the company's founder, Troy Cole) is "an incredible talent who does his homework before jumping in to a project, so it's been a lot of fun to work with him."
Nobody knows if or when JT might put these shoes in play, or if he'd rather add them to his trophy room. But FootJoy has suggested there's another surprise or two for JT in the near future, so keep your eyes open for more fun, unique products that celebrate JT's incredible 2017 season.