The Loop
Nobody is watching the World Series, and that's sad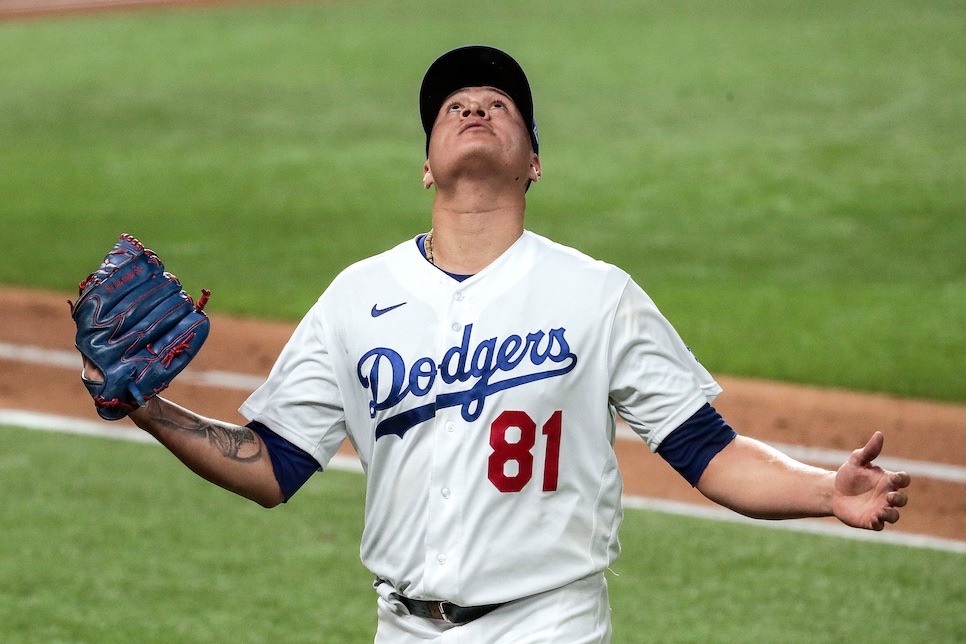 Dig deep into the memory banks: Do you remember Game 3 of the 2008 World Series, when the Rays and Phillies played in a game that didn't finish until almost 2 a.m. because of a rain delay at the start? And it was on a Saturday night? Before 2020, that was the lowest rated World Series game in history, watched by an average of 9.8 million people. The lowest Game 1 ever, prior to this year, came in 2012, when 12.2 million watched San Francisco beat Kansas City.
Well, step aside, 2008 and 2012, because 2020 has just set a new futility mark for World Series TV ratings. Game 1 on Tuesday night between the Dodgers and Rays was viewed by an average of just 9.1 million fans, the lowest for any World Series game since they started airing on TV. What's unfortunate about that number is that it happened on a weeknight with one team hailing from a major media market and a country full of people who have been doing nothing but sitting around the house for six months. Sure, Tampa was involved—despite being (gulp) the best sports town, they have some of the worst fans—but so was *$%&*!#$ LOS ANGELES! How are there not 9 million viewers from California alone?
Now, I have previously written about my unexpected ambivalence toward many sports during the pandemic, and people on Twitter seemed to be having the same strange experience. Despite more time to watch sports on TV, people care less. I won't go into my various theories on that, but I think the phenomenon is real enough to explain part of what happened with this World Series. Our ability to care, even for the die-hards, is it an all-time low.
There is also baseball's general decline in popularity, to the point that it has either become a low-end major sport or a high-end niche sport. That said, 2020 is the lowest for a reason, and one way or another, we can probably blame most of this on COVID. Either the sports ennui described above has sapped our energy, or the season itself has seemed weird and semi-illegitimate after the drawn-out labor negotiations and the 60-game season that was interrupted by a handful of infection outbreaks. Personally, it still sucked for me when the Yankees lost, but it sucked a lot less than normal. It's hard to get too fired up when these guys are playing in front of cardboard fans.
Still, it's not a great sign for baseball generally. Butttt . . . MLB did just sign a $3.2 billion TV deal extension with Turner, so it's not all bad. They inked that deal at the perfect time. If there's still no vaccine next year, and if another season gets interrupted, the combination of lost revenue and the likelihood of further labor disputes could tarnish the product even more. My suggestion? Give the Yankees a bye to the World Series, and get the most polarizing team from the biggest media market to drive up ratings. Folks, it just makes sense.