Dual-Screen Viewing
We might finally have an Opening Day date … and of course it's Masters Thursday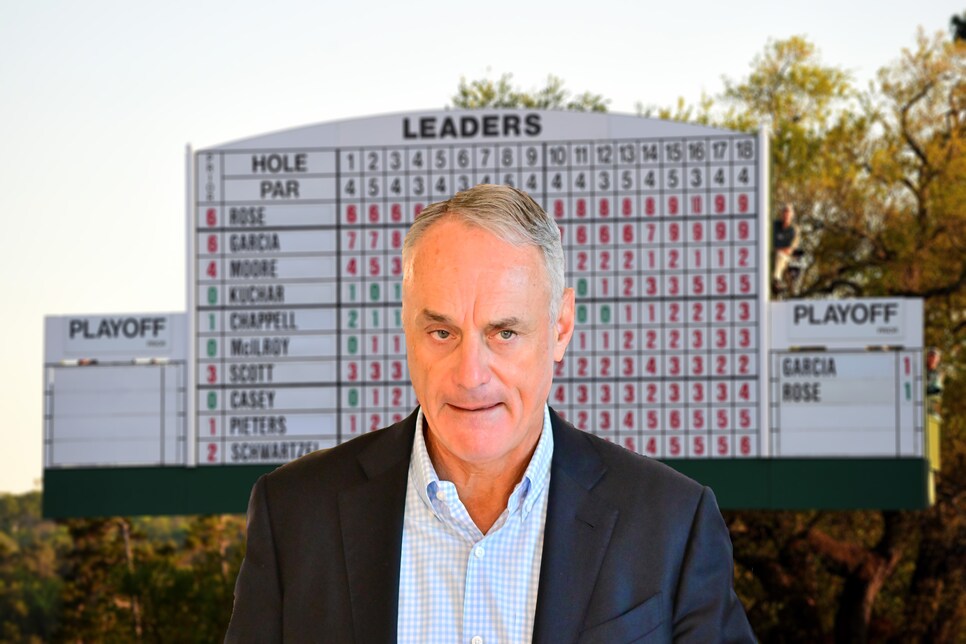 The good news is that as of Tuesday, March 9th, 2022, we are closer to having baseball back than at any other point since Thanksgiving. On Tuesday night, the owners, perhaps undermined by the leak of new Apple TV+ and Peacock streaming deals worth $115 million annually, made surprising financial conessions to stumbling blocks like the luxury tax cap and minimum salary. According to reports, all that remains now is the issue of the international draft. In an effort to root out corruption and reduce cost to its franchsies, the MLB wants oversight over the entry of (predominantly) Latin American players into the MLB, a move which Fernando Tatis Jr. said would "kill what baseball is" in the Dominican Republic by moving away from the current, largely unregulated free-agent model.
If that chasm is cleared on Wednesday, as many hope and some expect, the next question is when will we finally have honest-to-goodness baseball in our mitts? USA Today and MLB Radio insider Bob Nightengale has the answer:
Folks, that's soon. Like real soon. Like [checks calendar] Masters Thursday soon. Whomp whomp. We've hung on every legalese-choked CBA footnote for months and months, and finally, when Rob Manfred hands us our beloved baseball back, he does so smack dab at the start of the Masters. You really can't have worse timing, especially from a guy who was last seen working on his golf swing when he should have been at the negotiating table).
All things considered, we shouldn't complain. The idea that Opening Day, after all of this fatalism and petty drama, might only be pushed back a week and we might still salvage a full 162-game season seemed like a rainbow-dappled fantasyland just this weekend. But still, if baseball wants to win back fans and become America's pastime again, they shouldn't start by stepping on Augusta National's toes. Nothing good has ever happened to anyone who's done that.