marmaduke
MLB legend John Smoltz looking to play on PGA Tour Champions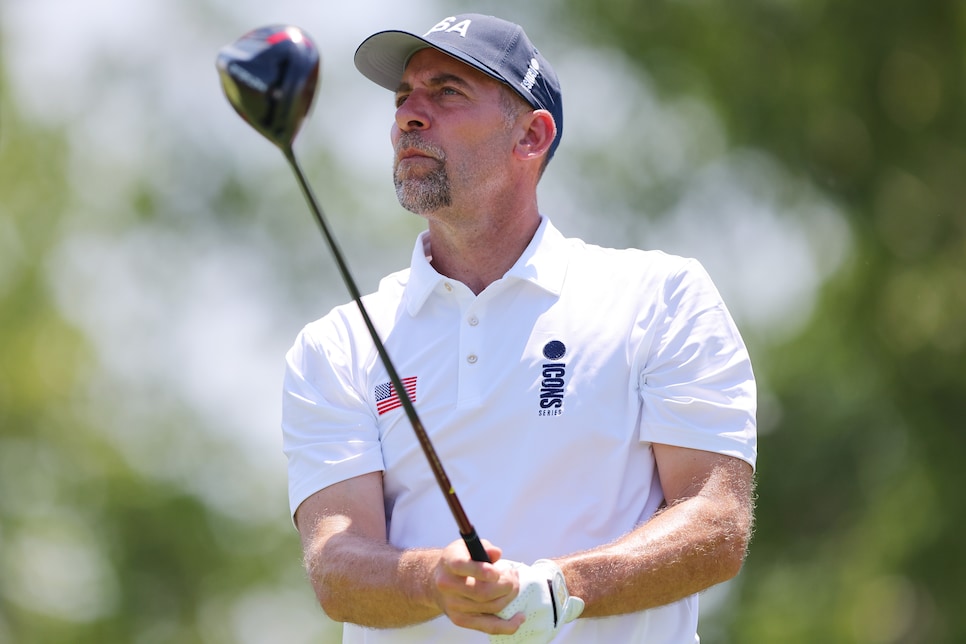 There are plenty of athletes that try their hand at golf, but few are great, and even fewer make the full jump from one sport to another. John Smoltz could be one of those elite superstars as the Braves pitching legend is considering a PGA Tour Champions run.
This isn't just empty chatter, however, as Smoltz has quickly become a dominant golfer in his own right. When we talked to him in 2022, Smoltzie had an index of +1.6 at Hawks Ridge Golf Club outside Atlanta. He even qualified for the 2018 Senior U.S. Open.
You know someone's pretty good at golf when Tiger Woods has nothing but glowing reviews.
Woods stated that Smoltz was a member of the best foursome he's ever played with along with Atlanta legends Greg Maddux and Tom Glavine. "That was epic," Woods said. "I shot 62, 63 and lost money." He then went on to reveal that Smoltz and Tony Romo were the best non-golfers he's ever teed it up with.
"I've got a new hip. I've got one more hip to do, and after that I want to see what my competitive juices take me to," Smoltz told TMZ regarding his pro golf pursuits. "I'll be 56 this year. So time's running out a little bit on the competitive side, but golf is definitely something I'm passionate about."
Even if the hip injury doesn't allow him to make the professional leap, there's no doubt that Smoltz will be teeing it up and competing in one way or another.
The multi-hyphenate athlete went on to say that "As long as they're going to keep score, and they're going to have a scoreboard, I want to be on the leaderboard."