Weird Golf News
MLB All-Star, Charlotte country club in costly legal battle over. . . tee times?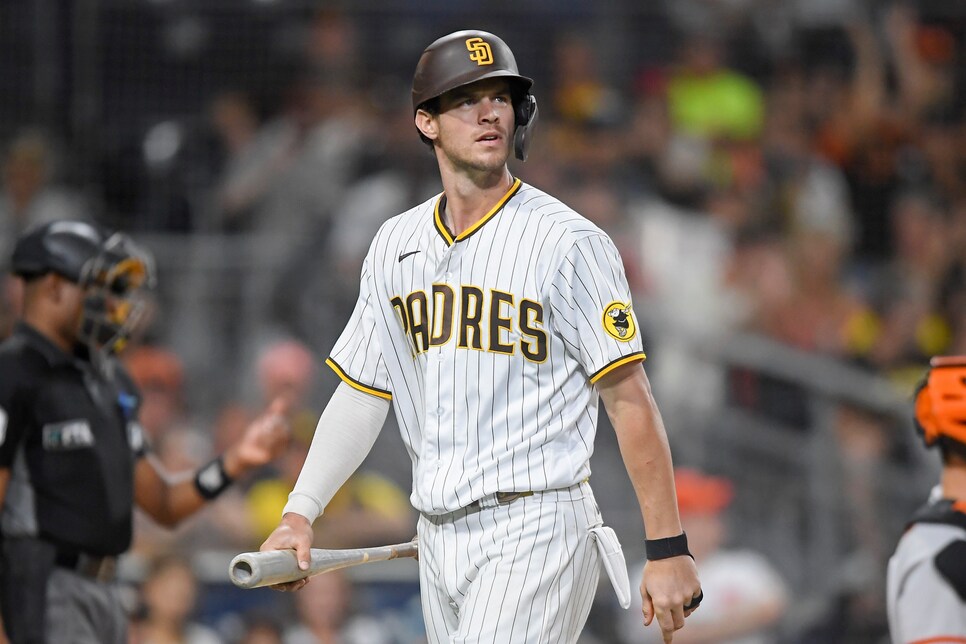 Wil Myers of the San Diego Padres finds himself in an interesting legal battle over a golf membership.
Denis Poroy
Apparently, the COVID golf boom has made it harder for everyone to get a tee time. Even if you're an MLB All-Star.
San Diego Padres outfielder Wil Myers finds himself in quite the interesting legal battle, according to The Charlotte Observer. Myers, who lives in Charlotte during the off-season, has been taken to court by Carmel, a private club in the city that claims he owes $64,000 in initiation fees for joining in 2020.
But Myers has counter-sued for more than $150,000 in damages because he claims the club hid how difficult it would be to get a tee time at one of its two courses. So this isn't exactly small claims court here.
Of course, it should be noted that Myers doesn't make a small salary either. In 2017, he signed a six-year contract with the Padres for $83 million, which included a $15 million signing bonus. And he is due to make $20 million for each of the next two seasons.
The report also noted that Myers, who declined to comment when reached by The Observer, carries a 2-handicap on the course. That probably won't help his legal cause either.