Equipment
Mizuno ST180 woods designed to meet demands of better players, needs of average golfers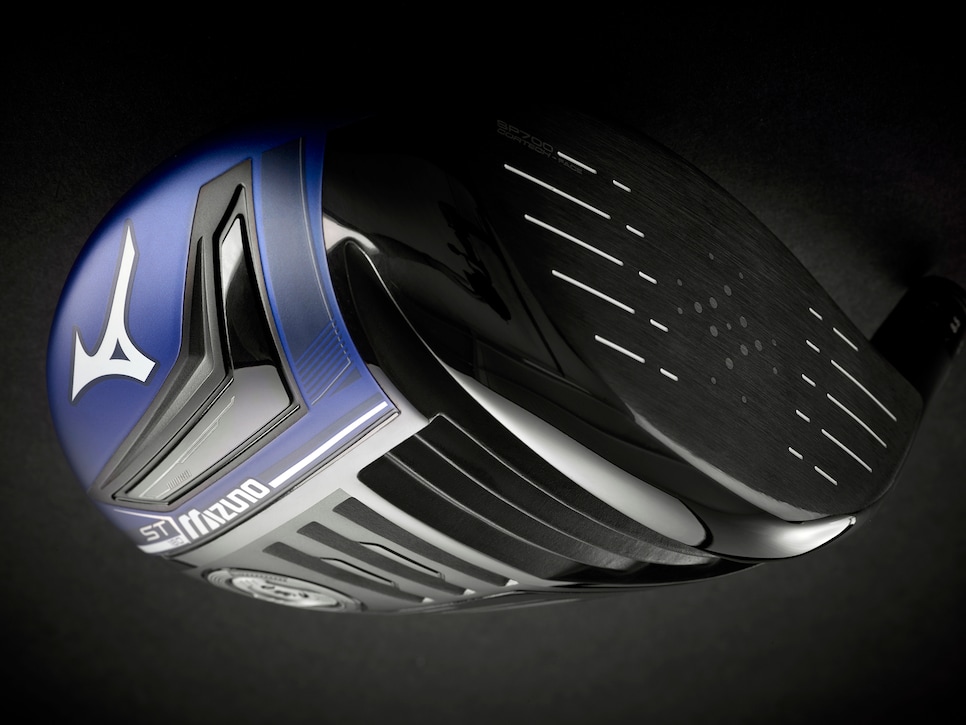 The Mizuno ST180 driver seems almost as simple a proposition as it is impossible: Make a driver that meets the needs or demands of all levels of players. That's why getting there required different materials and a fundamental shift in how the company's engineers thought about driver design.
"What we've done previously is started with the high handicapper's needs and designed a driver based on that," said David Llewellyn, Mizuno's director of research and development, referencing the company's past game improvement drivers like the draw-biased JPX EZ. "What we're doing here is starting with sort of the tour player's requirement of lower spin and working our way toward playability.
"We're trying to free up discretionary weight to get that low CG combined with the high MOI so we can have something that is acceptable performance on tour but also extremely easy to use for the average golfer."
The goal with the large-footprint Mizuno ST180 was to use discretionary mass not in multiple forms of adjustability, but instead to position weight low to reduce spin and deep to add forgiveness through a higher moment of inertia (resistance to twisting on off-center hits).
"That's the hard bit: How do you increase MOI and keep the CG low," Llewellyn said.
How the ST180 achieves those goals is a mixture of combining that perimeter weighting with a more powerful titanium alloy. The special titanium in the face, SP-700, has been used in some high-end drivers in recent years (like the Titleist C16 concept driver) and has been a favorite of drivers used by long-drive competitors for more than a decade. As a material, SP-700's higher elongation strength allows it to yield more precise variable thickness to produce a consistently hot face that along with the head's higher MOI results in a wider range of higher spring-like effect performance across the face.
"It has a very fine grain structure, which when it deforms gives it a slightly higher repulsive force as it returns back to normal," Llewellyn said of SP-700.
The ST180 is the first driver to feature Mizuno's wave sole pattern that in the past has been seen on the company's fairway woods and hybrids. The extra material in the wave pattern provides more mass low in the head to further lower the center of gravity. Further helping to lower the CG is the ST 180's thin crown, which includes an interior waffle pattern, that further reduces mass on the top of the club so more mass can be positioned low.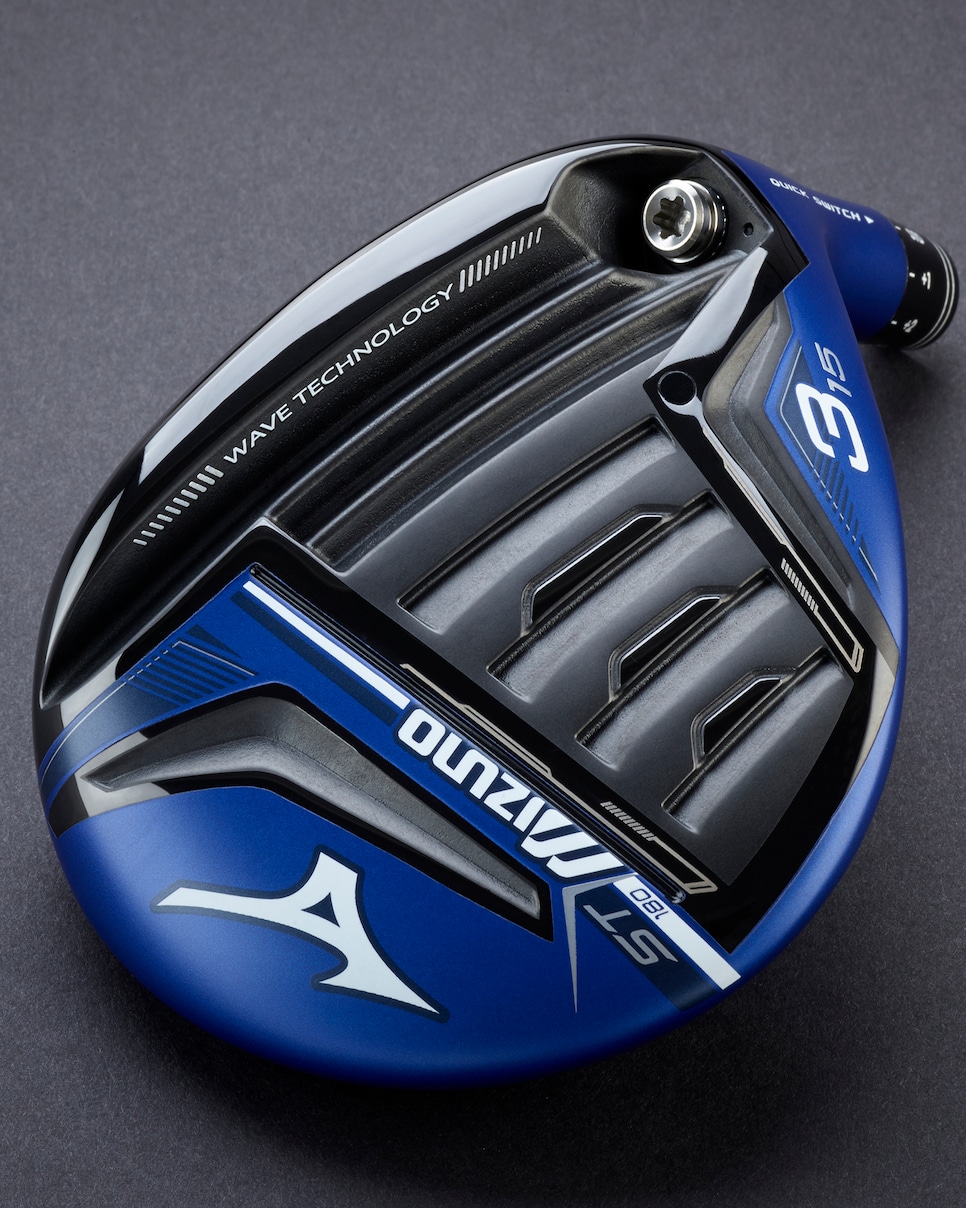 The ST180 driver will be joined by ST180 fairway woods, which continue the multiple wave structure on the sole, designed to improve face flexibility, Llewellyn said.
"We're able to get extremely aggressive on that first wave because the waves behind it help dissipate that shock," he said. "We can stress that first wave and get more compression out of it because of those lower amplitude waves behind it."
The wave structure also adds more material low in the head and combined with the thinned out crown and its interior waffled construction pushes the CG low. The ST180 fairway woods also enhance face deflection with a 1770 maraging steel face insert for higher ball speeds.
The ST180 driver features Mizuno's four-degree adjustable hosel and comes in two versions: standard, with a loft range of 7.5 to 11.5 degrees, and high launch, with a loft range of 10.5 to 14.5 degrees. The company will offers a selection of 12 no-upcharge shaft options as part of the standard fitting setup, including Mitsubishi's Tensei, Kuro Kage and Bassara shafts. The standard offering will be the stiffer tipped, 60-gram Tensei Blue in stiff flex and the 50-gram, more tip flexible Tensei Orange in the regular flex. The standard length is 45 inches.
The ST180 fairway woods also feature the four-degree adjustable hosel and come in two lofts: a 3-wood (13-17 degrees) and 5-wood (16-20 degrees).
The ST180 driver will retail for $400, while the fairway woods will be offered at $250. The wood line is available now.