Equipment
Mizuno Ups Its Game with debut of JPX-900 Woods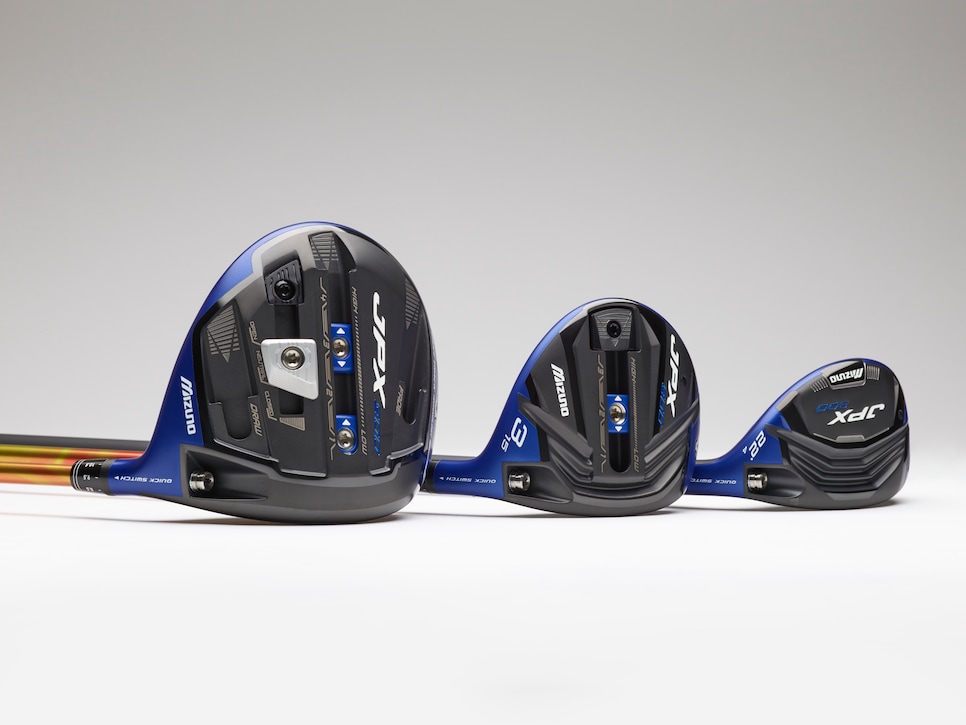 When golfers think of Mizuno, they certainly don't think of metal woods. The company is hoping to change that mind-set with the introduction of its JPX-900 line of woods.
"We want to not only be taken seriously, but to be respected in the wood category," said Ryan Ellis, Mizuno's associate brand manager for golf. "We realized to do this that we had to change people's perceptions of our performance, and it started with changing our approach to the design process."
That led David Llewellyn, hardgoods R&D manager, and his team to focus on "all the little details."
"Our irons are gear with a purpose," said Llewellyn. "We needed to achieve that in woods as well. Improve ball speed, forgiveness and adjustability as well as add on the details consumers want."
Helping achieve that in the JPX-900 driver is a new variable face thickness design that is five grams lighter than the JPX-850, expanding the springy area to mitigate off-center hits. A center track with a pair of 8-gram adjustable weights allows players to precisely dial in spin and launch while moving the weights to the ports on the toe and heel can alter trajectory. The adjustable hosel provides the opportunity to move loft plus or minus two degrees.
"We wanted maximum adjustability," said Llewellyn. "We kept the moment of inertia over 4,000 and we felt what little we gave up there was more than made up for with the adjustability."
Another addition is a lightweight aluminum chip on the sole that allows the player to set it in a position that sets the club at address in the desired face-angle position. A Fujikura Speeder Evolution II shaft comes standard on the driver ($500).
In fairway woods the company continued with adjustability, but opted not to include the heel and toe options, providing a weight track that runs from front to back to assist with launch, height and spin. "The size of a fairway wood is relatively small so you can't move enough weight to make a difference heel to toe," said Llewellyn. "But front-to-back is meaningful for spin. By moving 15 grams from one extreme to the other the center of gravity moves enough to produce a 700 r.p.m. spin difference."
The fairway woods ($300; available in lofts of 15, 18 and 21 degrees with an adjustable hosel that allows plus or minus two degrees loft) boast a lower profile than the JPX-850 and a slightly larger footprint. The "Shockwave sole" has been slightly modified to produce more flex across a larger portion of the face.
Adjustability continues into the hybrids (a first for Mizuno) with the adjustable-loft hosel, the feeling being that it allows players to more easily achieve the proper distance gap. A 1770 maraging steel face provides plenty of pop while the Shockwave sole gives the club a front-weighted design that delivers higher ball speeds with lower spin. A thicker sole area in the rear of the club brings the center of gravity low and deep for ease of launch.
Cognizant that hybrids are iron-replacement clubs for many, Mizuno went with a more compact head shape with a progressive amount of offset as loft increases. The hybrids cost $250 each and come in lofts of 16, 19, 22, 25 degrees.