Equipment
Mizuno GT180 driver, fairway wood mix hot face material with movable weight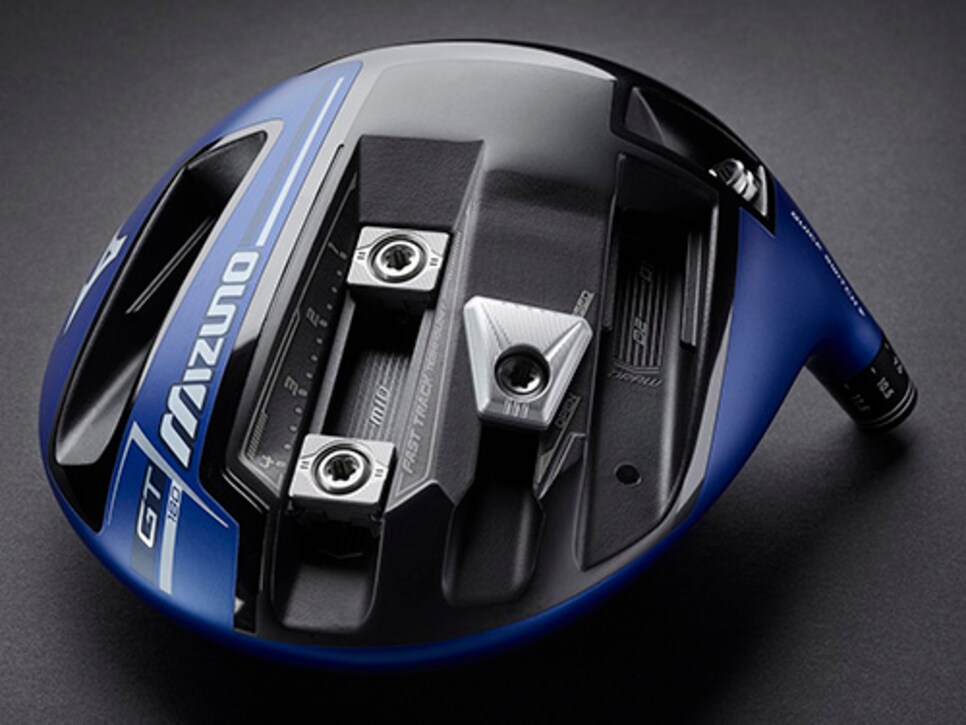 The Mizuno GT180 lineup of woods debuted today with an obvious emphasis on precision adjustability over the ST180 lineup. But the goal with the GT180 wasn't just more options. It was also a fresh commitment to speed.
Hence, the new materials, new construction and even increased forgiveness for a driver and fairway wood lineup focused on better players.
The GT180 driver is the headliner, and like the ST180, its faster ball speeds start with the use of the high-strength titanium alloy SP-700 in the GT180's face. SP-700 titanium in drivers has been around for some time, especially in high-end drivers. It was used in TaylorMade's 300 series drivers back in 2000, and also in Titleist's C16 limited edition C16 driver two years ago. It's been eschewed in most mainstream drivers as an unnecessary cost because traditional 6-4 titanium can be manufactured to reach the spring-like effect limit set by the rules.
But David Llewellyn, Mizuno's director of research and development for golf, says the alloy changes design possibilities. With advanced forging and heat treating techniques, Mizuno's team sees SP-700 creating more opportunities for off-center hit performance, Llewellyn said.
"It's a property of that material called elongation, but what it's allowing us to do is get the really complex geometries in the forged face," he said, noting that the company's multiple thickness face has greater varieties of thicknesses than they could get with the traditional 6-4 titanium used in the past. "You can get super-plastic behavior, which means you can deform it a lot more. It actually has a slightly higher repulsive force as it returns back to normal."
That face material provides more heat to a driver that at its base is also about fitting specific ball flights to individual players. The GT180 driver is most notable for its adjustability, the most of any driver in company history. Two 6.5-gram weights move freely in center, heel and/or toe tracks to provide essentially an infinite number of combinations for lower spin, higher launch, draw- or fade-biased flights. But because the weight mechanism and tracks have been refashioned from the company's previous adjustable driver, the JPX-900, it uses up less total weight that allows the head to reach 460 cubic centimeters for higher stability on off-center hits.
"We were able to make that head larger and more forgiving than it would be otherwise," Llewellyn said, referencing the company's past better-player focused drivers which checked in under the USGA size limit.
Only available in right-handed models, the GT180 driver makes use of Mizuno's four-degree adjustable hosel that allows one head to produce lofts ranging from 7.5 to 11.5 degrees. A sliding chip on the sole allows the face to set up in a player's preferred position (square, open, closed), regardless of which loft he fits into.
The company will offer a selection of 12 shaft options as part of the standard fitting setup, including Mitsubishi's Kuro Kage as the stock selection, but the Mitsubishi Tensei (Blue, White, Orange) and Bassara shafts, as well. The standard length is 45 inches.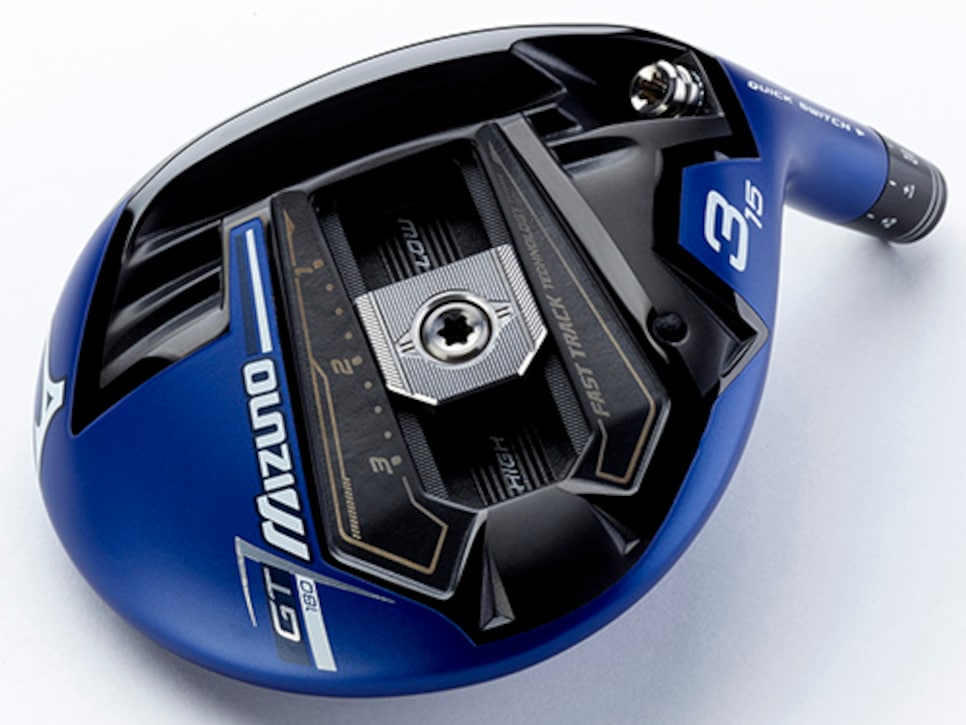 The GT180 line also includes two fairway wood options, both in a more compact size than the ST180 fairway wood lineup. Like the ST180, each features a high-strength maraging steel face insert to boost ball speeds, enhanced by a wave structure on the sole to provide additional influence on the face flex. That structure also pushes the center of gravity lower and slightly forward for less spin.
Like the driver, it offers an adjustable sole weight. The 17-gram weight moves freely on a center track to adjust spin and launch preferences. As well, the four-degree adjustable hosel gives players a wide range of lofts in the two models. The 14-degree "tour spoon" adjusts from 12-16 degrees, while the 15-degree works for 13-17 degrees.
The GT180 driver will retail for $500, while the fairway woods are $300. Both will be in stores this month.