Equipment
Miura MC-501 irons reflect a father-and-sons collaboration in what company calls "the modern blade"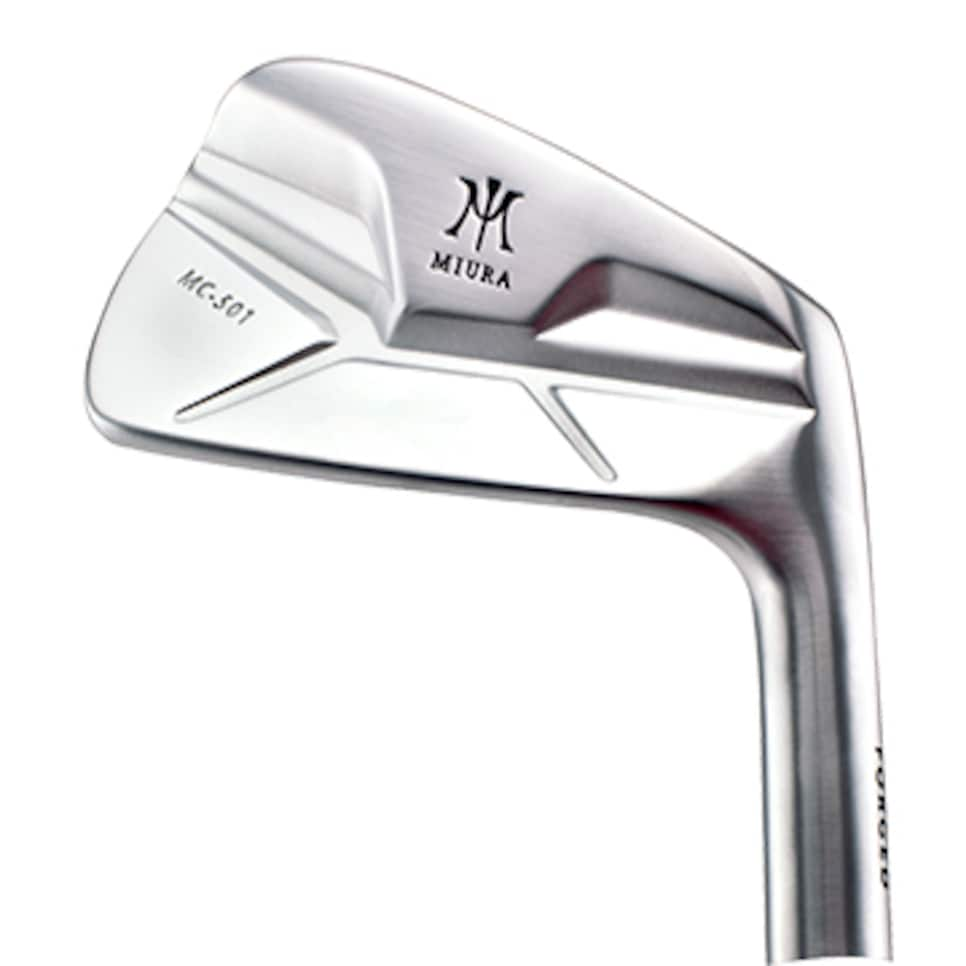 The Miura MC-501 irons, as is no surprise from the company that's been making forged irons in the family factory in Hemiji, Japan for six decades, continue Miura's long-time focus on the basic feel of old-school carbon steel than some 21st-century material or collection of substances. The MC-501 is the latest in the company's approach to forged blades, but with a twist that reflects how the Miura family, legendary father Katsuhiro and sons Shinei and Yoshitaka, collaborate on a design that seems equal parts past and present.
This latest design aims to bring forgiveness to a muscle-back blade look and feel, fueled by Katsuhiro, who has been at the No. 1 chair on the factory's grinding wheel line for every day of the company's existence. The MC-501 irons, the "MC" refers to "muscle cavity," reflect the father's attention to precise shaping and feel combined with his sons' modern perspective, including several elements that inject more playability to the blade shape. For example, the larger blade uses a non-traditional cavity-back structure with selective weight redistribution.
"When Shinei and the design team were creating the MC-501, their aim was to improve ball contact and control," says Hoyt McGarity, Miura Golf president. "Although blade models typically target a specific skill set, Shinei wanted this new model to appeal beyond just the low-handicap player."
The MC-501, forged from S25C carbon steel, features a cavity design that concentrates mass in the center and removes material from the heel and toe. Dubbed "the modern blade," the design redistributes 20 grams to the center and low in a widened sole to provide a lower center of gravity for higher launch. A channel runs across the center of the back of the iron with arms that split diagonally toward the high toe and high heel. The sole's "Y grind," based on Yoshitaka's ideas first seen on Miura wedges, features a balance of heel and toe relief with a rolled trailing edge. It features the longest blade length from heel to toe of any iron in Miura's history.
The MC-501 is the first of what's expected to be three new introductions from Miura in 2018, which introduced six new products to the U.S. last year. The company partnered in January 2017 with investor Howard Millstein, president and CEO of New York Private Bank & Trust, who acquired a majority interest in Miura's distribution rights in the U.S. and other key markets.
The MC-501 irons will be offered at $260 per club starting on Feb. 20.