Grab Your Popcorn
This story of a fight in the stands at a Mississippi high school football game has more twists than a M. Night Shyamalan movie
It all began with an innocent video clip, the type you know is going to go viral the moment you lay your eyes on it. Just a couple of pissed off dads in the stands of a Mississippi high school football game going at it, jawing, mouthing off, etc. Until, finally, to the surprise of no one, it leads to fisticuffs. Standard internet stuff. Standard Mississippi stuff. Give it a watch and carry on with your scrolling:
Absolutely WHEEZING at whoever starting ringing the cowbell when the donnybrook began. Impeccable comedic timing. Impeccable Mississippi-ing. Would you be interested in another angle? Of course you would!
Like we said, just a typical night in Mississippa. Carry on with your day, right? WRONG! Turns out, this story had many more layers to it, beginning with the fact that the man who had the higher ground and basically started this whole thing is a coach at another high school who was there scouting the two teams playing. Can't make it up:
The bloodied man has since been identified as Jim Nowell, who is, according to his LinkedIn page, the HEAD football coach at Heidelberg High School in Mississippi.
But wait, there's more! Nowell was formerly a Division I strength and conditioning coach, and not just at any old school. Nowell worked at LSU... under ... wait for it ... Nick Saban!!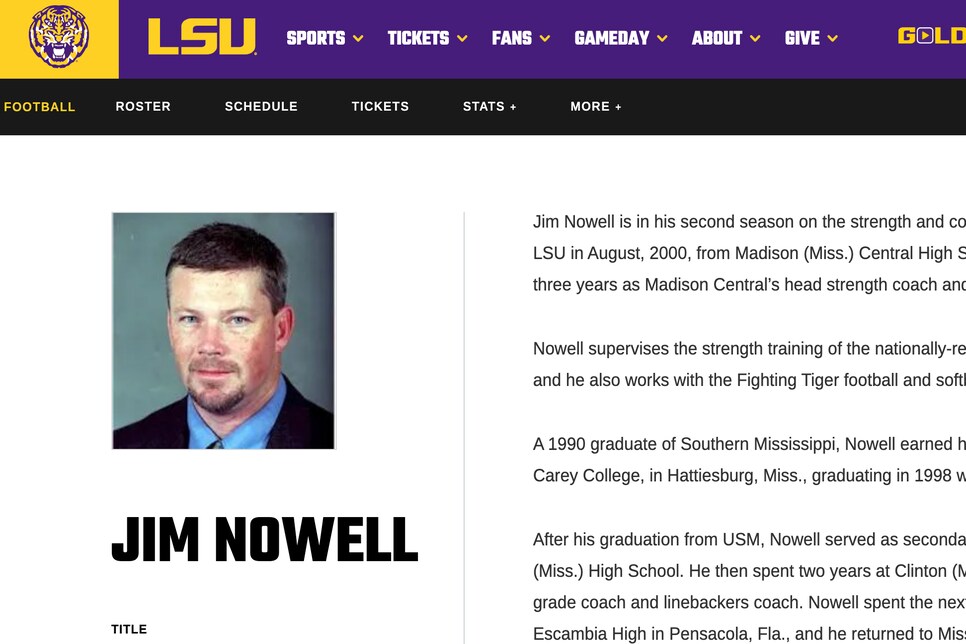 Internet gold like you read about. This tweet summed up the whole situation quite nicely:
Ahh, football in the South. There is simply nothing quite like it.