FIRE PIT COLLECTIVE
A mini-tour pro's fight for his life against cancer
Editor's Note: This article first appeared in Fire Pit Collective, a Golf Digest content partner.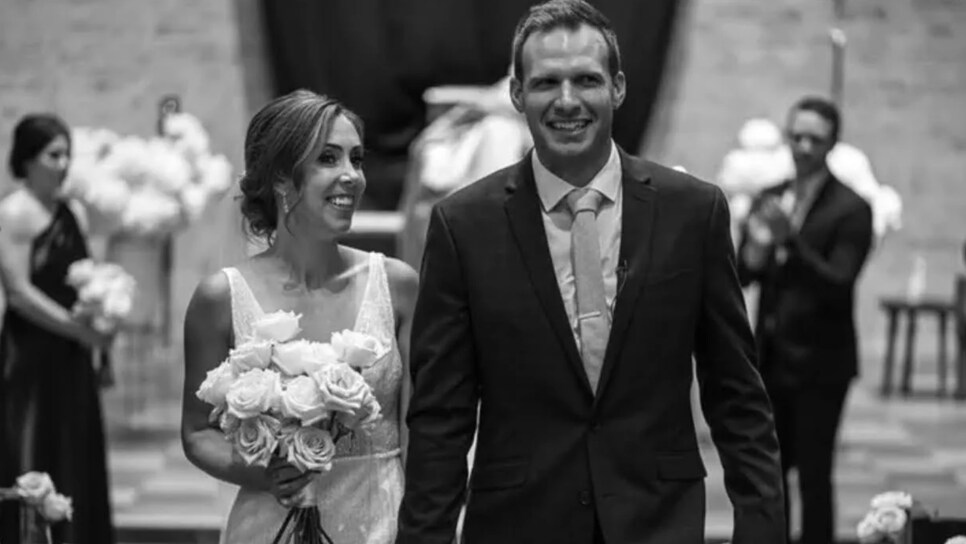 Four months ago, Jon Trasamar was standing on the tee at the first stage of Korn Ferry Tour Q school in Arizona. The 32-year-old Minnesota native was coming off yet another solid season on the mini-tours and feeling good about his chances of advancing. The scars on his knee and shoulder reminded him of the melanoma that had been removed in the spring. The initial scans had come back clean, so he hoped the worst was behind him. Unfortunately, a subsequent scan two weeks ago brought the most terrible news.
Trasamar now lies in a hospital bed at the Mayo Clinic in Rochester, Minn. Titanium rods have been inserted in both legs to stabilize his femurs, which are being rotted by cancer. The legs had to be stabilized for the treatment ahead.
Trasamar began his pro career in 2014 after a solid collegiate career at the University of Minnesota, where he was teammates with future PGA Tour winner Erik van Rooyen. As a senior, Trasamar finished third at the Big Ten Championship and helped the Gophers win the team title. Like many other pros, he began his professional journey grinding on the mini-tours.
Suffice to say, Trasamar played all over, from the Dakotas Tour to the Outlaw Tour in Arizona. He held status on the LatinoAmerican and Canadian tours. In 2020, he Monday-qualified for a Korn Ferry event but missed the cut. But he also won a lot, including five times on the Dakotas Tour, one of the best mini-tours in the country. Yet Q school was always a struggle.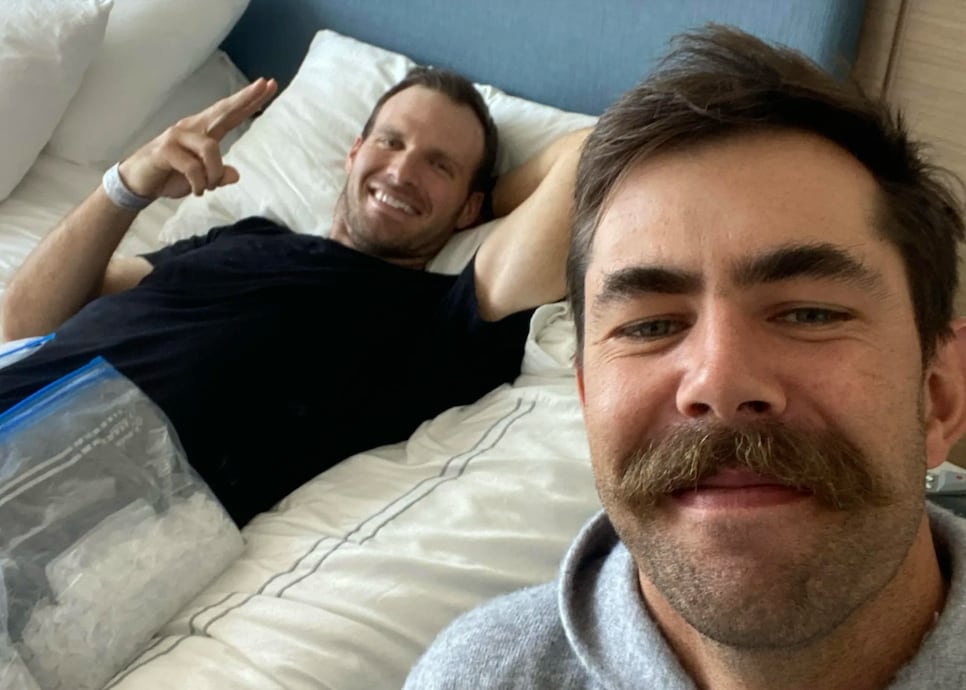 Jon Trasamar poses for a selfie with PGA Tour pro and former Minnesota teammate Erik van Rooyen.
In 2016, he was introduced by a group of friends to his future wife, Allie. They were married in March 2022. Trasamar was caddieing at Whisper Rock in Arizona to help with the bills. He was also readying for another (and perhaps final run) at Q school. Those plans were put on hold last May when the melanoma was found in a routine checkup. The spots were soon removed, and although Trasamar was on the shelf for a few weeks, scans of his lymph nodes came back negative. Doctors ordered scans every three months to ensure no further trouble.
Feeling better, Trasamar headed to Q school at Southern Dunes in Arizona, but he struggled and failed to advance to the second stage. As many pros do after Q school, Trasamar stopped playing. He took time off to caddie and to decide what was next. In November, he returned for his first follow-up scan, but the news was not good. The cancer had spread to his ribs. The oncologist prescribed immunotherapy, and after a few weeks of treatment, it seemed as if he might be in the clear.
However, at the beginning of February, Trasamar discovered blood in his urine and wasn't feeling well. He immediately went to the doctor, and the news was devastating. The cancer had spread to his liver, back, spine and legs. He was immediately sent to the Mayo Clinic where Trasmar now faces the fight of his life. He will begin treatment this week.
With the medical bills mounting, two of Jon's former teammates set up a GoFundMe page for Allie and Jon.