Stats
This mind-blowing stat shows just how crazy the Akshay Bhatia-Stewart Cink pairing is this week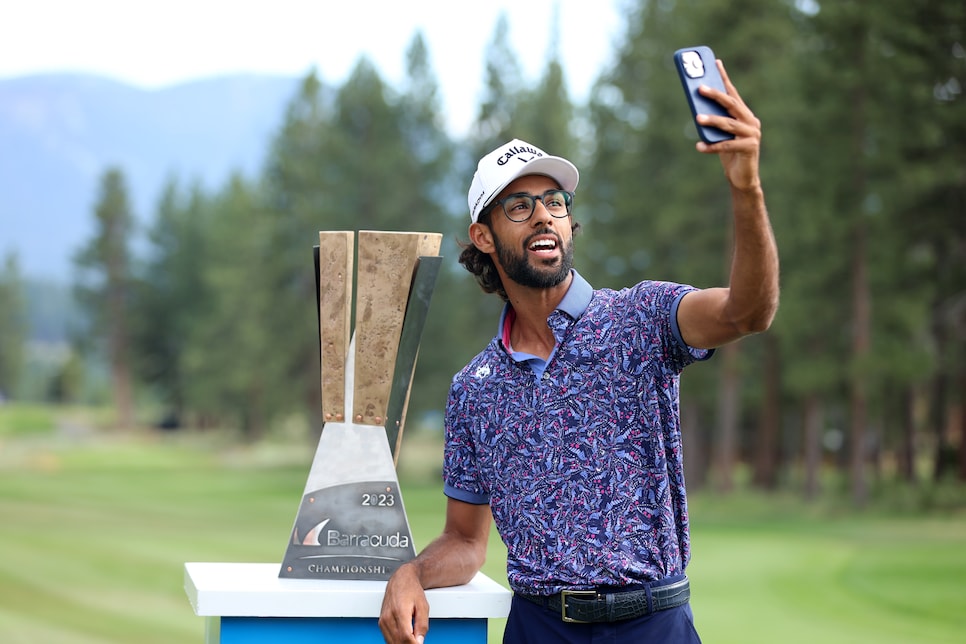 It's been well-established that golf is unlike most professional sports due to its athletes' longevity, but a certain battle of the ages at this week's Wyndham Championship is, well, one for the ages.
We're talking about Akshay Bhatia and Stewart Cink being paired (along with Sam Burns) at Sedgefield Country Club in Greensboro, N.C. Why is that a big deal? Well, for one thing, one guy just turned the legal drinking age this year while the other has already started playing on the senior tour. Or, put another way, ol' Stew wasn't exactly snapping selfies when he won his first PGA Tour event.
But in addition to the three-decade gap between the two, there's also this incredible stat that Sean Martin of PGATour.com unearthed:
How 'bout them apples? To be clear, this is way, way more impressive on the part of Cink because you've got to be really good for a really long time to pull off being in the top 175 of the Official World Golf Ranking for more than two decades. But it's also yet another reminder of just how young Bhatia is.
Oh, and there's one more interesting little wrinkle. Bhatia is coming off his maiden PGA Tour win and Cink was just named a vice captain for the U.S. Ryder Cup team. So this could be a potential audition for Rome as well. Good luck, young man. And tossing around "Mr. Cink" and "Sir" can't hurt.