Tour Life
Min Woo Lee has a hilarious reason for why he loves playing in America
CROMWELL, Conn. — It can be difficult for a young, foreign golfer playing on the PGA Tour. Especially one who finds himself suddenly playing a heavy U.S. schedule like Min Woo Lee is after accepting a special temporary membership last month. But it turns out that it's a different kind of membership that's making the Aussie's life much, much easier.
Coming off his first top 10 in a major at the U.S. Open, Lee continued his strong play with an opening 66 at the Travelers Championship. And after, this world traveler disclosed the key to him adjusting to being on the road so much.
"I love America, so it's nice and easy," Lee said. "If you want something, it's Amazon Prime right there, you get in a day."
Somewhere, Jeff Bezos is smiling. And somewhere, Min Woo Lee is adding to his cart.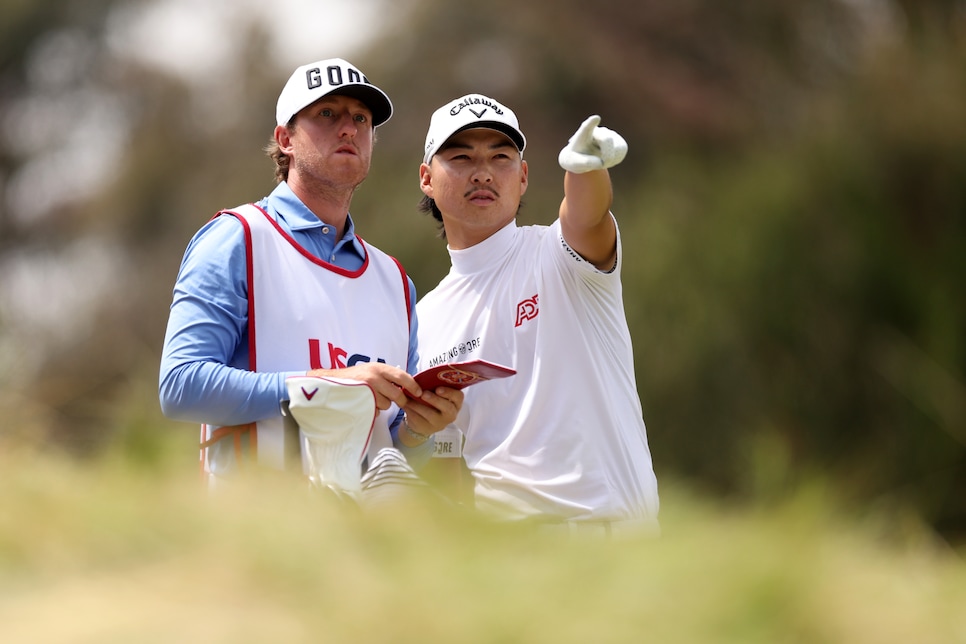 Heck, that's probably Min Woo pointing out something to his caddie that he wants to buy.
"It's nice and convenient," Lee continued. "It's always nice to play in America, and getting fan base over here it's awesome. Even at 7:00, 6:45 in the morning there were guys screaming—well, not screaming but shouting my name and slogans, so it's awesome, and hopefully I can keep it going."
Good stuff, Min Woo. And in case you don't know, that Amazon Prime membership comes with Prime Video and some pretty good shows.
Who are we kidding? Min Woo definitely knows about Prime Video. He's probably finishing up the final season of "The Marvelous Mrs. Maisel" as we speak. Well, that and ordering more stuff.