News
Mike Whan leaving post as LPGA Tour commissioner this year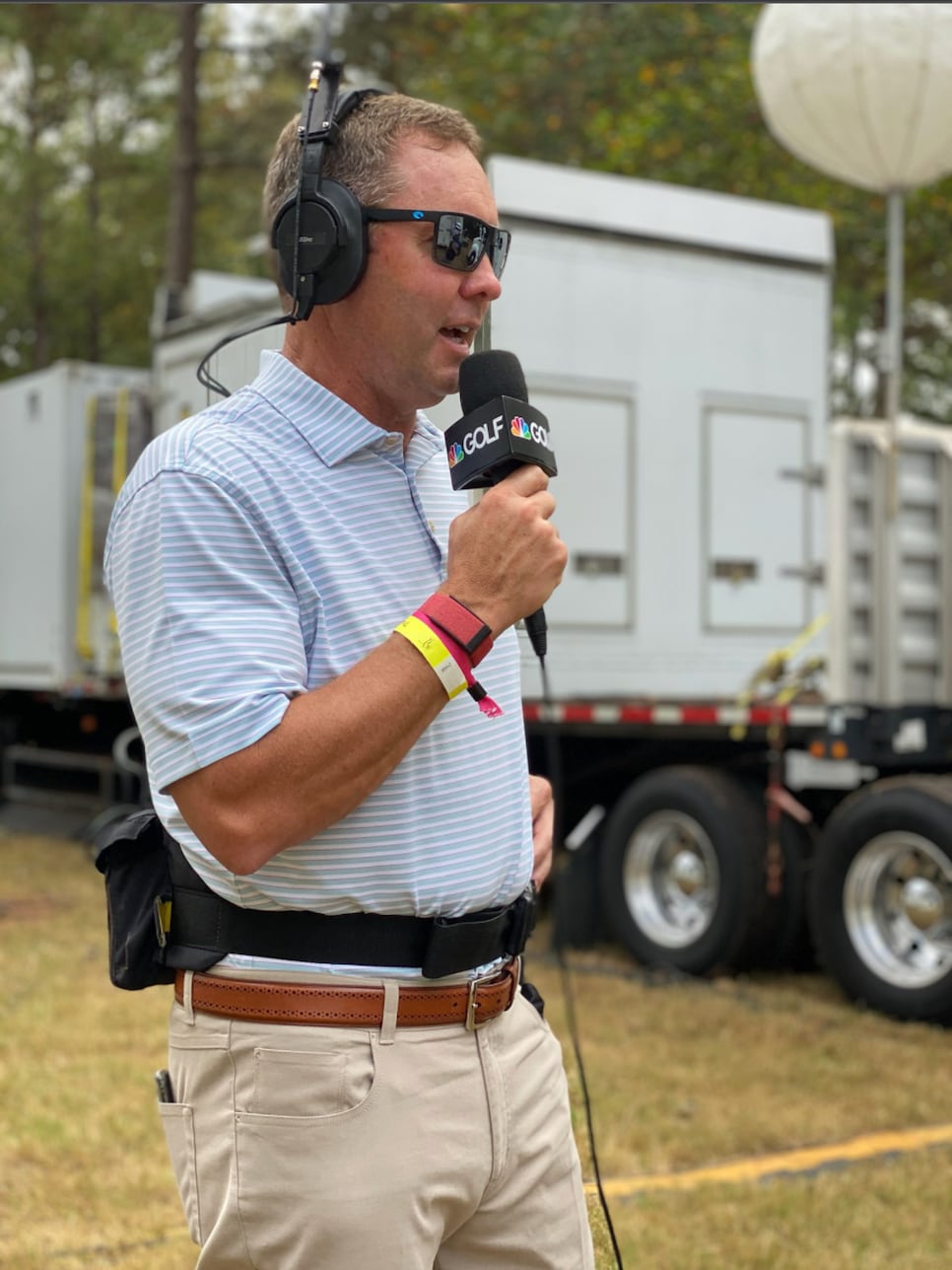 LPGA Commissioner Mike Whan did on-course commentary during the 2020 Drive On Championship.
After serving 11 years as the commissioner of the LPGA Tour, Mike Whan announced he'll be stepping down from the position in 2021, though no official date for his leaving has been set. Whan's tenure with the LPGA is the longest of any LPGA commissioner.
The announcement comes after a trying year in which the LPGA was on a long hiatus due to the spread of COVID-19, though the tour was able to play its shortened schedule for bigger purses and saw 30-percent growth in television viewership. Heading into the 2021 season, which begins Jan. 21 in Lake Buena Vista, Fla., the tour looks forward to a schedule of 34 events, with $76.45 million in prize money—the most in LPGA history. Because of all this, Whan says that though he's leaving the tour after an unprecedented global pandemic, he knows he's leaving the tour in a good place.
"I simply wouldn't leave the LPGA if I thought the future was uncertain or not trending straight up," Whan said in a letter to his staff, tour members and sponsors. "In fact, even after the challenges we faced in 2020, the LPGA has never been more financially secure, deeper in leadership talent, or more anchored by passionate, diverse sponsors from all around the world. The LPGA is poised for even greater heights; and as such, I'm excited to hand the baton to the next leader and become their biggest supporter."
When people associated with the LPGA talk about Whan, they cite many positives, including the growth the tour experienced in purse size, television time, sponsorships, and new events. Beyond the tour, LPGA USGA Girls Golf has seen enormous growth while Whan has been commissioner, pushing the percentage of girls playing golf closer to Whan's goal of 50 percent of junior golfers being female.
"Mike has absolutely been the right leader at the right time," Vicki Goetze-Ackerman, the LPGA Tour's Player President, said. "He rebuilt the tour—and then reimagined its future—by bringing new events, new sponsors and a new value proposition around diversity and inclusion to the LPGA."
Now, the tour has the tall task of finding someone to replace him.