News
LPGA Tour announces ambitious 2021 schedule with new events and bigger purses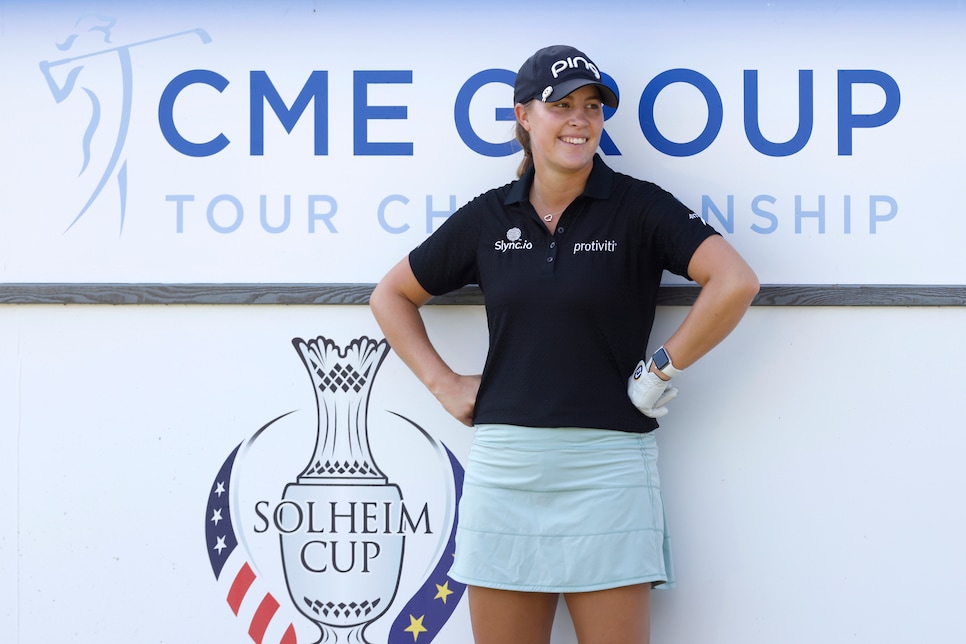 As the LPGA Tour plays its final event of 2020, Commissioner Mike Whan revealed on Friday the 2021 schedule and his plan for playing a full season as COVID-19 continues to spread. The LPGA made it through the difficult 2020 season by staging 18 events, and Whan has reason to be optimistic looking ahead to the 2021 season: The 34-event calendar features $76.45 million in prize money, the highest ever for the LPGA. There are also new events, including a match-play tournament and a collaborative event between the LPGA, LET and European Tour, and new sponsors. It's an impressive feat coming out of a year full of uncertainty.
There are other reasons for optimism: Despite the shortened season, the tour said it saw more than a 30-percent increase in television viewership from the previous year, and with the COVID-19 vaccine beginning to be administered, there's a possbility of completing a full season.
All of the tournaments that were canceled in 2020 have returned to the schedule, and there are two big international events on the calendar: the Solheim Cup, to be played at Inverness, and the Olympics in Japan in August.
"As we look to 2021, we are recapturing the momentum that we had at the beginning of 2020, and we are excited about our future, which will include news of new title sponsors and several significant purse increases," Whan said.
Though Whan is an optimist, he's also a realist. COVID-19 is still very much a factor as the 2021 season's first event is just five weeks away. The testing protocols the tour implemented for 2020 will go unchanged heading into the 2021 season.
The 2021 schedule shows the changes that needed to be made so that playing a full season would be possible. Pushing international travel farther back, for example, is one way the tour is trying to make sure the full schedule goes off without much disruption. Instead of starting the Asia Swing in March, the events in Singapore, Thailand and China will take place in May. Moving those events had a ripple effect on the rest of the schedule. You'll notice some events have moved from their normal dates and locations because of those early season changes. But by moving the Asia Swing, more time is given for making international travel easier, and for the vaccine to help slow the current spread of the virus.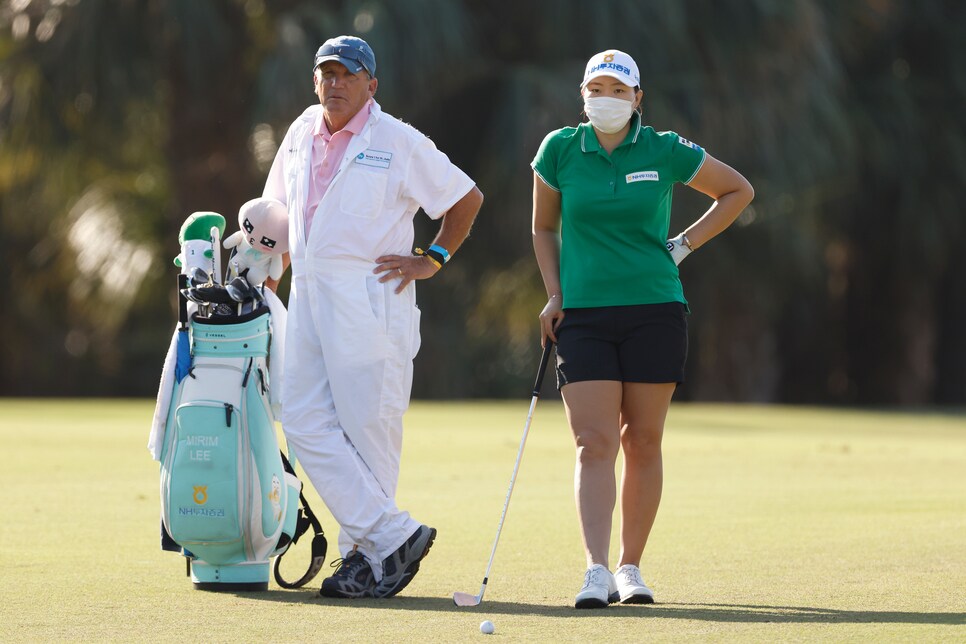 Whan, who says he'll personally choose to get vaccinated, has no plans to mandate players to be vaccinated. But he believes that some airlines the tour uses are going to require it, as will some countries to which the tour travels.
"I think there could be some places we play, some events that host us, and maybe even some airlines we fly that might take that position even if we don't," Whan said. "So I think playing some of our events might require vaccines, and I think for some people that don't want to get vaccinated they might have some choices to make there."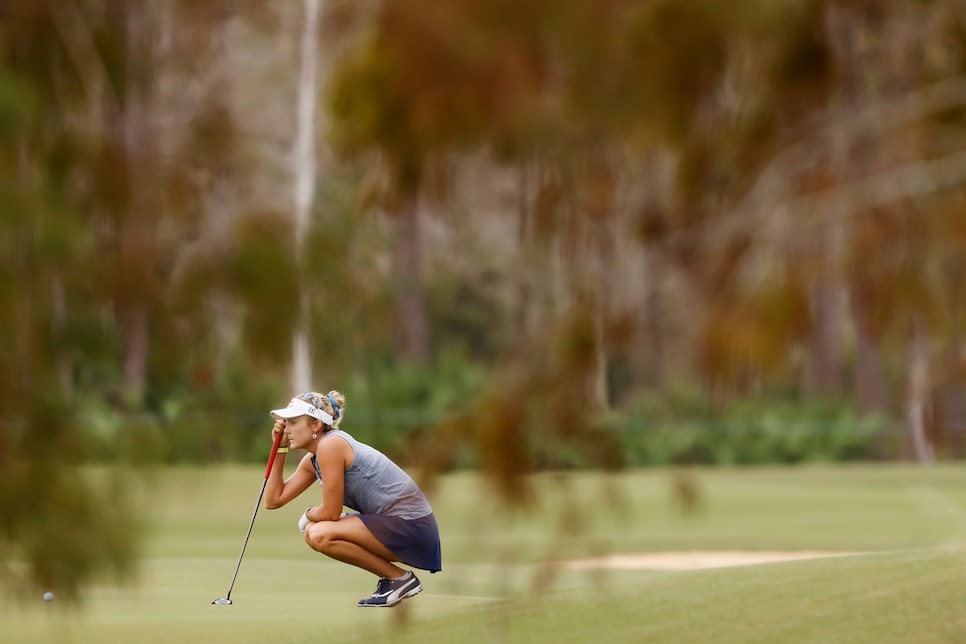 Playing a full season in 2021 means that status will not be frozen like it was in 2020. The way the shortened 2020 season worked, players couldn't lose status based off of their performance. So, the status that almost every player had in 2020 is the same they'll play with in 2021. One exception is Sophia Popov, who won a major as a non-member of the LPGA and has accepted full LPGA status for 2021. Q School was canceled in 2020, leaving only two ways to move up: win a major or finish in the top 5 on the Symetra money list for 2020 (instead of the usual 10).
In 2021, Q School is back. Players on the LPGA can lose status, and they can earn cards by playing their way onto the tour via Q School or the Symetra money list.
One of the big adjustments in 2020 was the loss of fans. Though there will be a very limited presence of spectators at the three early events in Florida, Whan looks at the next four tournaments in California and Hawaii as a target for when he'd hope to see larger numbers of fans. The first tournament of the year, the Diamond Resorts Tournament of Champions in Lake Buena Vista, Fla., will have 1,800 sponsor guests onsite.
"Probably will not have fans in our first two events in Florida, but then after the couple weeks break and we head out west, we're hoping to have fans on the West Coast," Whan said, aware that given the current state of California and its COVID-19 numbers, that goal sounds daunting. "I'm hoping by that time at least we're having some sort of limited footprint. We're really not afraid of a limited footprint on a golf course. It's six miles of space. If you want six feet of space there's no greater place to find it than on a golf course."
This year was undoubtedly challenging for the LPGA. But the tour's ability to successfully navigate the unprecedented year has resulted in good positioning for the future. The announcement of the 2021 season, a story of growth for the LPGA Tour, is a demonstration of that.
Jan. 21-24—Diamond Resorts Tournament of Champions presented by Insurance Office of America, Four Seasons G. and S.C. Orlando, Lake Buena Vista, Florida— $1.2M
Feb. 25-28—Gainbridge Championship Florida location to be announced—$2M
March 4-7—Drive On Championship at Golden Ocala presented by JTBC Golden Ocala G. and E.C., Ocala, Florida—$1.5M
March 25-28—Kia Classic Aviara G.C., Carlsbad, California—$1.8M
April 1-4—ANA Inspiration, Mission Hills C.C., Rancho Mirage, California—$3.1M
April 14-17—LOTTE Championship, Ko Olina G.C., Kapolei, Oahu, Hawaii—$2M
April 22-25—HUGEL-AIR PREMIA LA Open Wilshire C.C., Los Angeles, California—$1.5M
April 29-May 2—HSBC Women's World Championship Sentosa G.C., Singapore—$1.6M
May 6-9—Honda LPGA Thailand, Siam C.C., Pattaya, Chonburi, Thailand—$1.6M
May 13-16—Blue Bay LPGA, Jian Lake Blue Bay G.C., Hainan Island, People's Republic of China—$2.1M
May 20-23—Pure Silk Championship, River Course, Kingsmill Resort, Williamsburg, Virginia—$1.3M
May 26-30—New Match-Play Event, U.S. location to be announced—$1.5M
June 3-6—U.S. Women's Open, The Olympic Club (Lake Course), San Francisco, California—$5.5M
June 10-13—LPGA MEDIHEAL Championship, Lake Merced G.C., Daly City, California—$1.8M
June 17-20—Meijer LPGA Classic, Blythefield C.C., Grand Rapids, Michigan—$2.3M
June 24-27—KPMG Women's PGA Championship Atlanta Athletic Club, Johns Creek, Georgia—$4.3M
July 1-4—Volunteers of America Classic, Old American G.C., The Colony, Texas—$1.5M
July 8-11—Marathon LPGA Classic presented by Dana Highland Meadows G.C., Sylvania, Ohio—$2M
July 14-17—Dow Great Lakes Bay Invitational Midland C.C., Midland, Michigan—$2.3M
July 22-25—The Evian Championship, Evian Resort G.C., Evian-les-Bains, France— $4.1M
July 29-Aug. 1—New Stroke-Play Event, Joint Sanctioned with LET and European Tour, European location to be announced—$1.1M
Aug. 12-15—Ladies Scottish Open, Scottish location to be announced—$1.5M
Aug. 19-22—AIG Women's Open, Carnoustie Golf Links, Carnoustie, Scotland— $4.5M
Aug. 26-29—CP Women's Open, Shaughnessy G. and C.C., Vancouver, British Columbia, Canada—$2.35M
Sept. 4-6—Solheim Cup, Inverness Club, Toledo, Ohio
Sept. 16-19—Cambia Portland Classic, Columbia Edgewater C.C., Portland, Oregon—$1.4M
Sept. 24-26—Walmart NW Arkansas Championship presented by P&G, Pinnacle Country Club, Rogers, Arkansas—$2.3M
Oct. 1-3—ShopRite LPGA Classic presented by Acer, Seaview, A Dolce Hotel (Bay Course), Galloway, New Jersey—$1.75M
Oct. 7-10—Founders Cup, Mountain Ridge C.C., West Caldwell, New Jersey—$1.5M
Oct. 14-17—Buick LPGA Shanghai, Qizhong Garden G.C., Shanghai, People's Republic of China—$2.1M
Oct. 21-24—BMW Ladies Championship, LPGA International Busan, Busan, Republic of Korea—$2M
Oct. 28-31—Taiwan Swinging Skirts LPGA, Miramar G.C., New Taipei City, Chinese Taipei—$2.2M
Nov. 4-7—TOTO Japan Classic, Seta Golf Course, Shiga, Japan—$2M
Nov. 11-14—Pelican Women's Championship, Pelican G.C., Belleair, Florida—$1.75M
Nov. 18-21—CME Group Tour Championship, Tiburon G.C., Naples, Florida—$5M