Insperity Invitational
Mike Weir beats John Daly in a wet and wild PGA Tour Champions finish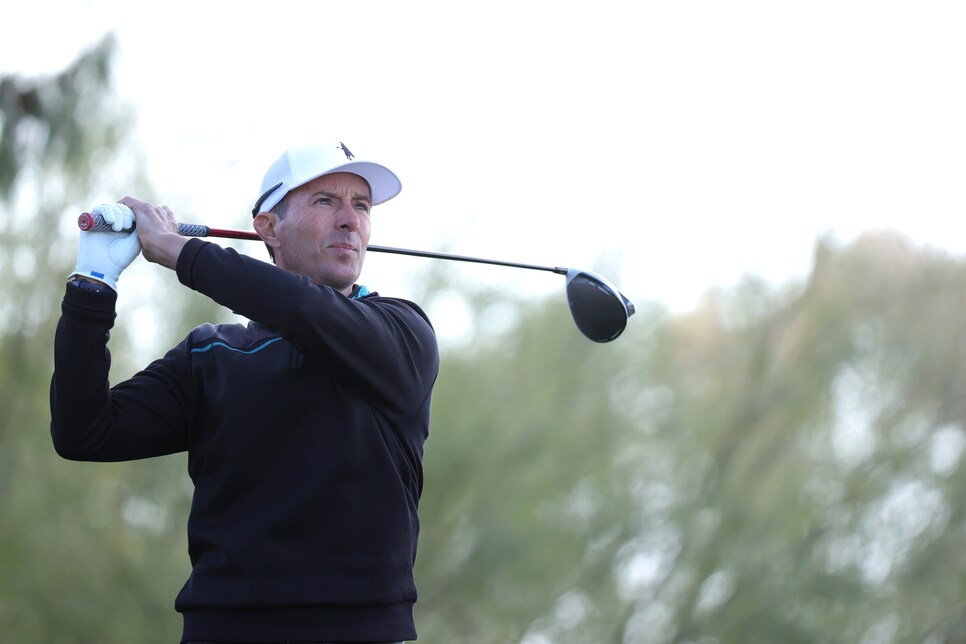 Maybe it was inevitable that on an exceedingly wet weekend, water would be a factor, but unmistakably it was inevitable that Mike Weir would win on the PGA Tour Champions.
So it was in the rain-shortened Insperity Invitational on Sunday that Weir posted his maiden senior victory with a timely assist from John Daly.
On the 18th hole of The Woodlands Country Club just north of Houston, Daly, tied with Weir and playing in front of him, hit his second shot into the water, leading to a double bogey. A few minutes later, Weir hit the green with his second shot and two putts later was a winner for the first time anywhere since 2007.
A former Masters champion whose last victory was in the PGA Tour's Fry's Electronics Open, Weir won with a four-under-par 68 and a total of 10-under-par 134 in an affair shortened to 36 holes following a Friday washout and more rain on Saturday morning that pushed the completion of the first round to Sunday.
Daly, who shot a 69, fell to a second-place tie with David Toms and Tim Petrovic, two shots back.
The win came in this the 14th start of Weir's rookie season on the senior tour. The Canadian star had finished second on two previous occasions, but sometimes it isn't enough simply to play well. Sometimes, help is required.
"I was watching the board, for sure," Weir said. "When you have 36 holes like this, you know someone can get on a run and make four or five in a row, and J.D. played great. But it was unfortunate for him on the last."
Daly hit a perfect drive on the par-4 18th, leaving him with 145 yards to the hole, 138 yards to carry the water fronting the green.
But his second shot splashed down maybe a yard short of land. "I hit that so good," he said to his caddie. "It caught a gust of wind."
Thus ended Daly's bid for only a second senior victory, the first having come in the same event in 2017.
"It means a lot," Weir said of the victory. "I played really, really well today. Still a little off with my putting down the stretch, but I hit the shots I needed to."