PGA Tour Champions
Miguel Angel Jimenez wins the Mitsubishi Electric Championship for the third time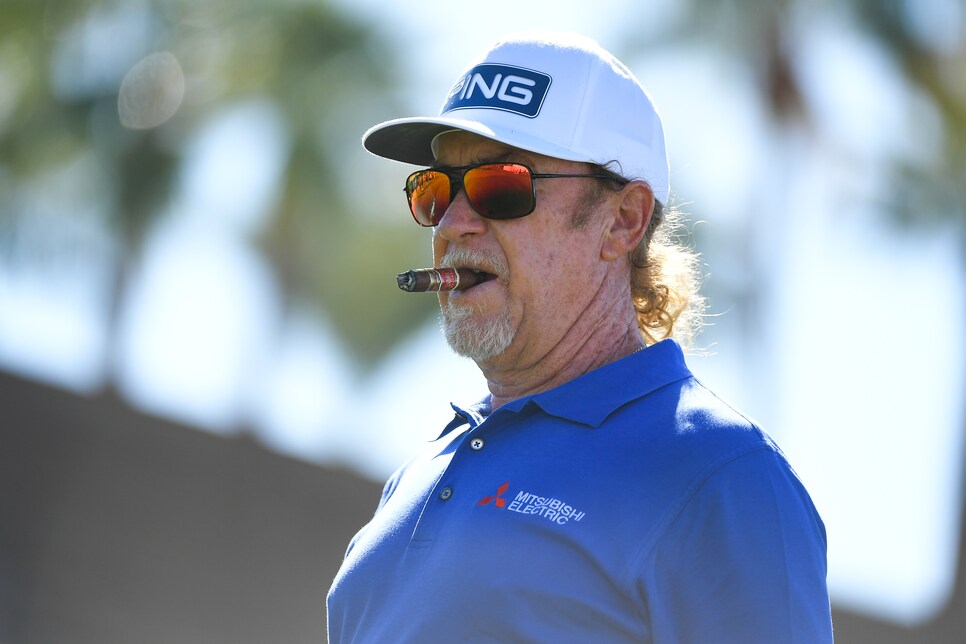 Miguel Angel Jimenez's renowned zeal for the good life provides a comfort zone that travels with him, but he has developed a special affinity for a place he calls paradise, the Big Island of Hawaii.
It was there on Saturday that he won the Mitsubishi Electric Championship at Hualalai for the third time in his eighth appearance, defeating Steven Alker of New Zealand with a par on the second playoff hole to kick off the 2022 PGA Tour Champions season.
The victory was the 11th of Jimenez' Champions career, and at 58 he still shows no signs of a diminishing game. Or lifestyle. Cigars during the round and red wine afterward are part and parcel of one of the better characters in the game.
A great story, to be sure, but so is the ponytailed redhead once dubbed the most interesting man in the world for his lifestyle and pre-round exercise regimen.
"Well, it's a nice way to start a season," Jimenez said. "It's nice to be here winning again in Hualalai. The golf course, I like it very much. The golf course is set up in beautiful condition this year … the greens, the fairways, everything is manicured."
Each player birdied the 18th hole in regulation and each parred it on the first extra hole. They returning for a third go at 18, but Alker hit his second shot into a greenside bunker, followed with a dismal bunker shot and missed his par putt to hand the victory to Jimenez.
"This is like paradise," Jimenez said, somehow equating that to his success there, despite the fact that most, if not all, of the 42 players in the field would similarly consider it paradise.
Alker also closed with a 66 and each player concluded 54 holes in 17-under-par 199. Vijay Singh and Stephen Ames, who both led at points of the final round, shared third place, a stroke behind.
Meanwhile, David Duval, making his PGA Tour Champions debut, was not a factor, playing 54 holes in even-par 215 and tying for 35th. None of that was particularly surprising, given that he has not played golf for a living in a decade, more or less, instead focusing on his television work with Golf Channel.