The Loop
Mid-season awards: Unsung players/question marks
Time to identify some of the hidden gems who surfaced this fall:
__BEST PLAYER YOU MIGHT NOT HAVE HEARD OF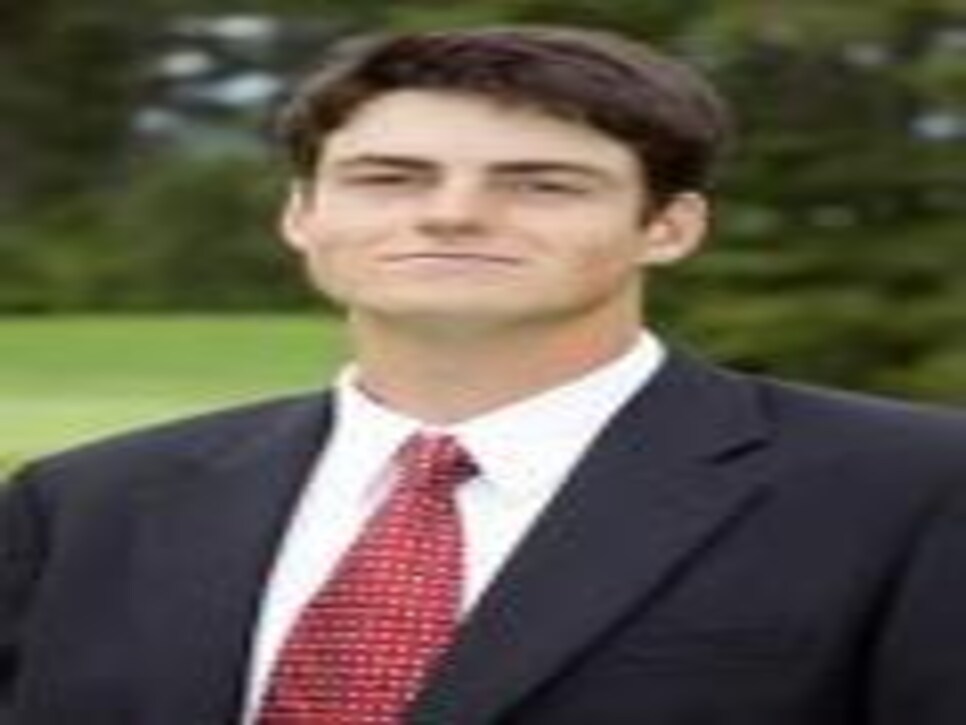 The 20-year-old from Brights Grove, Ontario, went largely unnoticed as a freshman despite posting a 71.4 average and five top-10 finishes while earning honorable mention All-American honors. By knocking off USC standout Jamie Lovemark in the first round of the U.S. Amateur in August, however, he started to turn a few heads. Meanwhile, this fall's performance--a nine-stroke win at the Hartford Hawks Invitational, a top-five at the Maryland Intercollegiate, a 69.43 average and the top spot in the latest Golfstat Cup ranking--suggests that Hill, while still less familiar than his hometown's other famous golfer Mike Weir, isn't going to remain anonymous for much longer.
What stands out particularly about Hill is his consistency; in only two college events has he failed to shoot at least one sub-par round, revealing an ability to avoid prolonged funks. Similarly, he seems to be able to hold things together when he might not be playing his best. In 37 career college rounds, only once has he posted a score worse than 75.
Arguably the best thing about Hill's steady play is that it seems to have provided a spark for the Wolfpack, which recorded three top-five finishes in three fall tournaments. Unranked in the preseason, hall of fame coach__Richard Sykes__' squad sits at No. 23 entering the winter break.
The redshirt junior from Aptos, Calif., has stepped up for the Rebels, with three top-three finishes and a 69.67 average. A U.S. Amateur quarterfinalist in 2006, Olson will be counted on even more if teammate Seung-su Han earns a PGA Tour card at Q school next month and turns pro.
Trojan coach Andrea Gaston quickly smiles whenever you bring up the name of 19-year-old from Azusa, Calif. "She's just such a tremendous competitor," Gaston noted this past summer. "She's always trying to figure out ways to improve. What more do you want as a coach than that?"
Overshadowed by teammates Belen Mozo,Dewi Claire Schreefel and Paola Moreno on last year's NCAA championship squad, Salas did earn honorable mention All-American honors in her own right and provided USC the depth needed to claim their second national title in five years. She quickly dismissed any thoughts of a sophomore slump this fall, finishing third at the NCAA Preview and T-10 at the Mason Rudolph before earning medalist honors at the Stanford Intercollegiate, her first college victory.
Through the first half of the 2008-09 season, Salas leads the team with a 70.56 average. Even more impressive is her 69.25 final-round average, tops in all of Division I women's golf.
Need another testimonial on Salas? Try Duke standout Amanda Blumenherst, who came from behind to beat her in the first round of the U.S. Women's Amateur and later said it was the wake-up call she needed to continue on and win the championship. "She was just so steady and never gave an inch," Blumenherst said. "She was all I could handle."
The sophomore's resume is starting to get as long as her name, particularly after her win at Windy City Invitational. Her 73.25 stroke average in the fall outpaced teammate Maria Hernandez, two-time Big Ten player of the year.
__BEST PLAYER YOU'LL HEAR OF BY SEASON'S END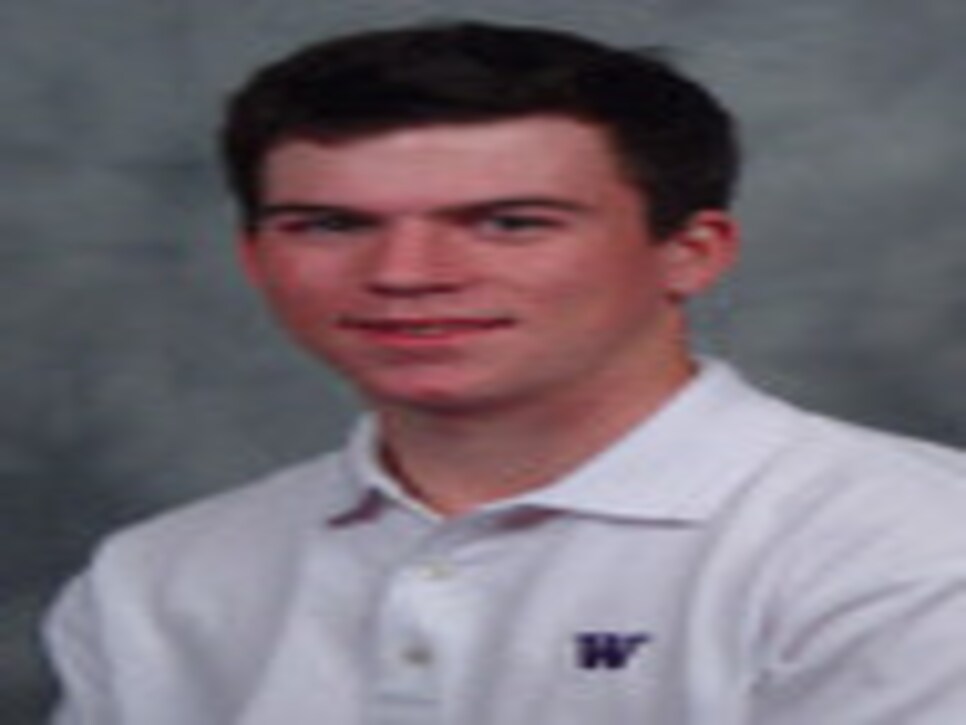 It had been a busy year for the 20-year-old from Abbotsford, British Columbia, even before he started his junior season with the Huskies in September, having finished tied for second at the West Regional and NCAA Championship, then qualified for the U.S. Open and then made the cut at the Canadian Open. Still, Taylor continued his standout play in three fall college events, carding a 72.22 average, posting two top-10s and claiming a share of the title at the CordeValle Collegiate, while also fitting in a trip to Australia to play for his native Canada at the World Team Amateur Championship, where he finished tied for second individually.
Interestingly, though, while Taylor finally has a chance to catch his breathe, don't expect to see him sitting around during his winter break. "Where a lot of guys need time off to sharpen up [their game], he gets better and better the more he plays," notes Washington coach Matt Thurmond. "If he plays seven weeks in a row, the seventh week often is his best. I think he'll actually play a little more during the break than in years past, so hopefully he'll get off to a quick start in the spring."
Improved putting helped the already precise ball-striker get the most out of his rounds this fall. And where in the past he might sometimes get a little sloppy during his round, a sharper attention to detail on the course has been noticeable recent addition to his game, claims Thurmond.
Why it's worth keeping an eye on Taylor this spring, however, is that despite exuding a reserved demeanor, his internal confidence in himself and his game seem to allow him to perform at his best when the stakes are highest. "It's amazing how good he is under pressure," Thurmond says. "He had no fear of pressure. He rises and picks up his game. He's just such a competitor."
The 21-year-old senior from Laguna Niguel, Calif., has a chance to take his place among other Yellow Jacket standouts (David Duval,Stewart Cink,Matt Kuchar,Bryce Molder,Troy Matteson) with a solid spring. Among his most impressive statistics at Tech? Forget that he has finished in the top 10 in 17 of 38 starts. How about the fact he has never missed a tournament in his 3 1/2 years with the team.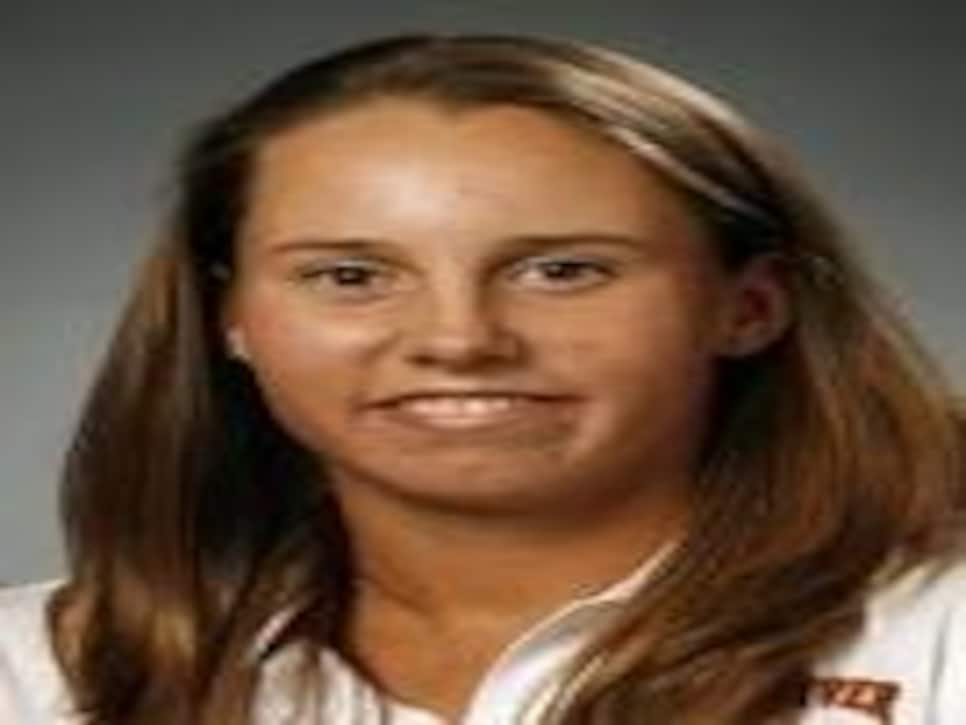 Stephanie Sherlock, Denver
Since arriving from Barrie, Ontario, in the fall of 2006, the 21-year-old junior has been one of the major reasons why the Pioneers have remained among the nation's elite despite playing in a "mid-major" conference. A 73.82 average as a freshman was followed by a 72.84 mark as a sophomore and a 71.0 this fall. The more impressive statistic, however, was the five wins she had in her first two years of school, a total that jumped to six with her victory at the Ron Moore Invitational in October. Suffice it to say, the former high-school basketball player knows how to win.
Long off the tee, Sherlock also has been rather accurate of late, hitting 81 percent of her fairways this fall. She makes birdies in bunches, a particularly valuable trait in the women's game. All this suggests she's ready to have a breakout semester come the spring.
In her first two years in Westwood, the 20-year-old from Temecula, Calif., offered glimpses of why she was so highly recruited as a junior. This fall, though, the junior has become more consistent, finishing no worse than T-6 in three starts and claiming one tournament title while posting a 70.56 average.
__QUESTION MARKS HEADING INTO THE SPRING
After watching 2008 national player of the year Kevin Chappell move on from a Bruins' squad that claimed the NCAA title last May, the senior out of Grass Valley, Calif., seemed the logical successor as UCLA's go-to player, having earned All-American honors as a freshman and a junior and having advanced to the finals of the Western Amateur this past summer. Flores' fall numbers, however, has been surprisingly off. It wasn't until the last day of the CordeValle Collegiate earlier this month that he broke par for the first time this season. Not so coincidentally, UCLA has had just one top-five finish in three starts as it attempts to defend its national championship.
The silver lining? Flores has a similarly slow start to his junior season, even playing for UCLA's "Blue" (JV) squad in a few tournaments, before being a third-team All-American. Having turned things around before, there's reason to believe he can do it again.
If Oklahoma State is to hang tough with the likes of Georgia, USC and other national foes, the Cowboys are going to need to see more of the type of play from Tway that he displayed last spring (second at Big 12s, second at The Maxwell, win at Central Regional) than what they got this fall (no finish better than T-31, 74.78 average).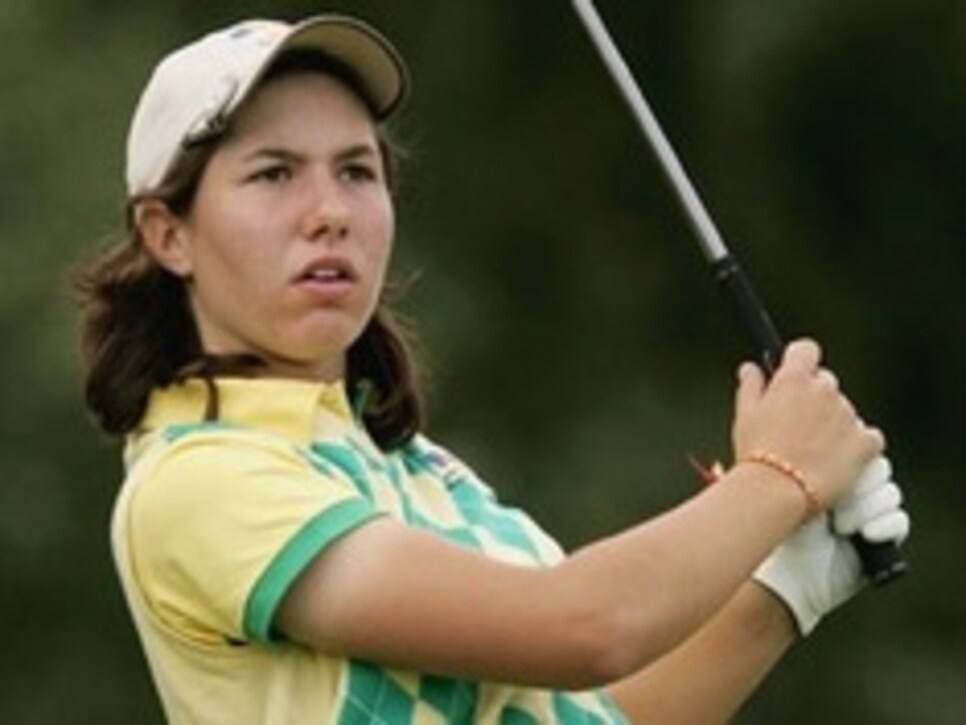 Carlota Ciganda, Arizona State
Has there been more attention paid to the arrival of any player at mid-season than what's happened in anticipation of the 18-year-old Spaniard finally enrolling in Tempe come January? The assumption, of course, is that the 2007 British Ladies' Amateur champ will step right in, acclimate herself to college life and provide the Sun Devils that extra bit of depth they've been missing the past few years. Still, what if the immensely talented Ciganda (emphasis on the immensely part) needs a little more time to adjust to life in the desert than projected? (Recall that her countrywoman, Belen Mozo, didn't get off to the fast start that was predicted when she joined USC's squad for the first time in spring 2006.)
Meanwhile, Ciganda also could see her role on the team fundamental change before she even tees it up for the first time. Seemingly coming in to "compliment" junior Anna Nordqvist, Ciganda might instead be looked to replace her if the Swede earns an LPGA Tour card at Q-school next month and decides to turn pro.
If the Blue Devils have any hope of getting back into the national championship race this spring, their three-time national player of the year is going to have to return to form that earned her those three POY awards (by the way, it's a pretty safe bet she will.) Even if she does, however, there's no guarantee that it's enough to lift Duke back into contention. It's going to be interesting to see how the final chapter in the career of arguably the best college golfer ever comes to an end.