The Loop
Reader Rob Garrison's from Illinois and he's not happy at all that Phil Mickelson chose to come to Illinois to do an outing and then skip the BMW Championship. Here's part of Rob's plea to Phil to suck it up and compete!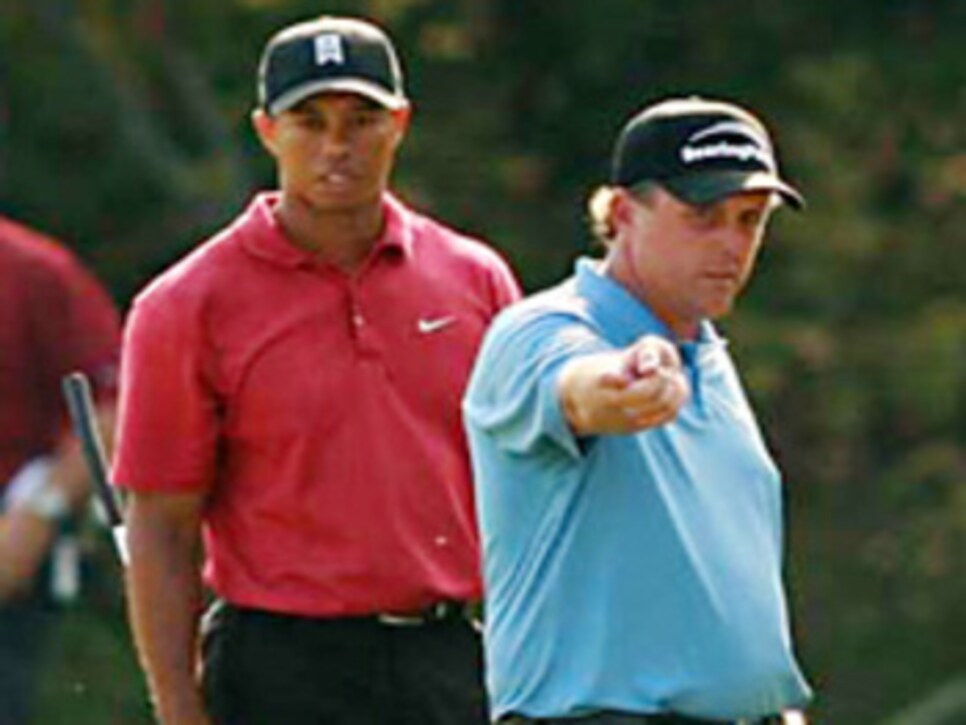 "With the BMW Championship playing threesomes the first two days, Mickelson again would have been playing with Tiger Woods, along with Steve Stricker. Come on Phil, as they say in that commercial, 'Man Up, Alice'. People in Chicagoland want to see you and I for one want to see some competition on tour. You giving #1 a run for his money is what we are praying for.
Some of us are just sick of old what's his name. Really, it isn't that I'm sick of watching Tiger play good golf. It's that I'm sick of the commentators fawning all over him. They give him every event before the first ball is struck... >
Tiger is the worlds #1 player. I long for more. I long for competition. I grew up with Arnie, Jack, Gary, Lee and Tom. When a competitive situation arises I don't want to hear, 'I want to see my kids off to school.' or 'The commissioner didn't do what I asked him to do.' The Champions and LPGA Tours don't come to Chicagoland anymore and now the Western Open is gone. Replaced by the BMW Championship every other year in Lemont, IL.
Phil you have been my #1 golfer for a long time now and I'm really disappointed you won't be here this week. I'm hurt by your action. I hope your career isn't also hurt."
Well said, Rob. You've made it clear that there is another Mickelson "family" out there that to whom Phil has to answer.
(Photo: J. Rogash/Getty Images)