The Loop
Mickelson joins the kids at the top of the leader board after three rounds
LOUISVILLE, Ky. -- Friday night, Phil Mickelson told anyone who would listen that he could feel a low round was on the way. His game was finally coming together after a difficult season, and at last, he felt comfortable.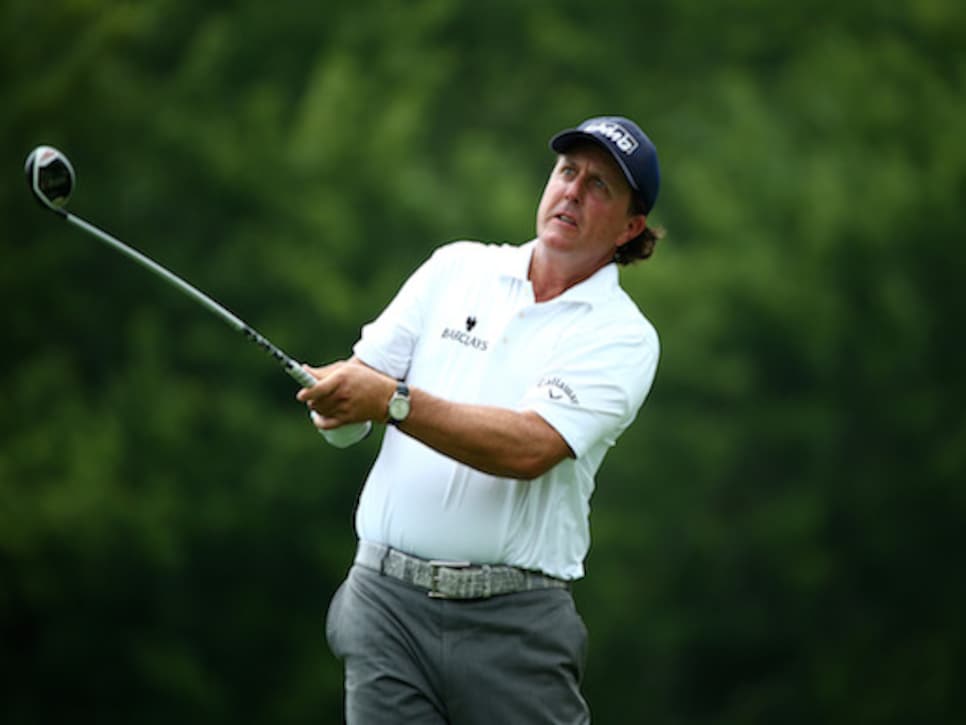 It almost happened Saturday. Mickelson made two birdies on the front nine and burned the edge on three more before wild tee shots led to a deflating pair of bogeys on 11 and 12.
He dropped completely off the first page of the leader board, but made what has become one of his signature surges over the final five holes, carding four birdies and just missing an eagle putt on the 18th to shoot a four-under 67.
"I had a good start to the front nine, but I couldn't quite get the ball close enough or the putts to drop," said Mickelson, who will be paired with fellow Butch Harmon-client Rickie Fowler Sunday. "The birdie on 14 was huge for me. I needed something to get it going. Knocking that one in gave me a little bit of momentum."
Mickelson sat in a tie for fourth with Jason Day, three behind leader Rory McIlroy -- who also shot 67.
"I didn't make up any ground, but I feel like every time I tee it up here this week I have that seven-, eight- or nine-under round in me," Mickelson said. "I need to go out and play aggressive and make some confident swings early and make some birdies. I'm certainly going to feel some pressure tomorrow. I want to have an opportunity to make up for the entire year in one round."
McIlroy and Louis Oosthuizen are the only other major winners in the top 10 besides Mickelson, but Phil isn't expecting anybody to back up and hand him his sixth major at age 44.
"I'm going to be trying to make up ground on some guys that are playing really good golf and who will be making birdies," he said. "I'm going to have to make a lot of them."