The Loop
Michigan gives defensive lineman Rashan Gary the funniest-named award ever
Chances are Michigan defensive tackle Rashan Gary has already won plenty of awards in his football career, and will likely win many more. But aside from a future Heisman Trophy, none of them will have a name as great as this latest given to him by the U of M.
The award in question was established by one Richard Katcher, a Michigan alum who passed away in 2013. Katcher did not play football in Ann Arbor, but, according to his obituary, his volunteer service to the school and love for Wolverine pigskin was so great that they named an award after him in 1982, given to the team's top defensive lineman or outside linebacker. It was no surprise that Gary earned that award in 2016, amassing 53 total tackles, 10.5 of them for loss, 4.5 sacks and a forced fumble. The New Jersey native took to Twitter to thank his coaches for the award, revealing it's incredible name: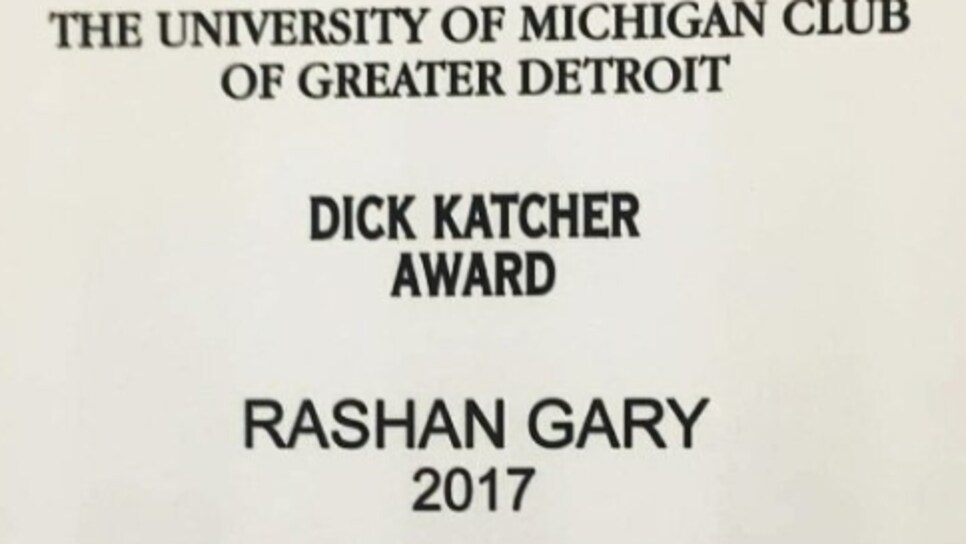 Didn't anybody think "maybe we should just go with 'Richard' Katcher" at the time? Or are we the only ones with our heads in the gutter? Judging by the tweet's replies, no:
Don't be afraid my man, all you'll find out is that Richard Katcher is a Michigan legend. Go Blue!