The Loop
Michelle Wie Sighted On The Golf Course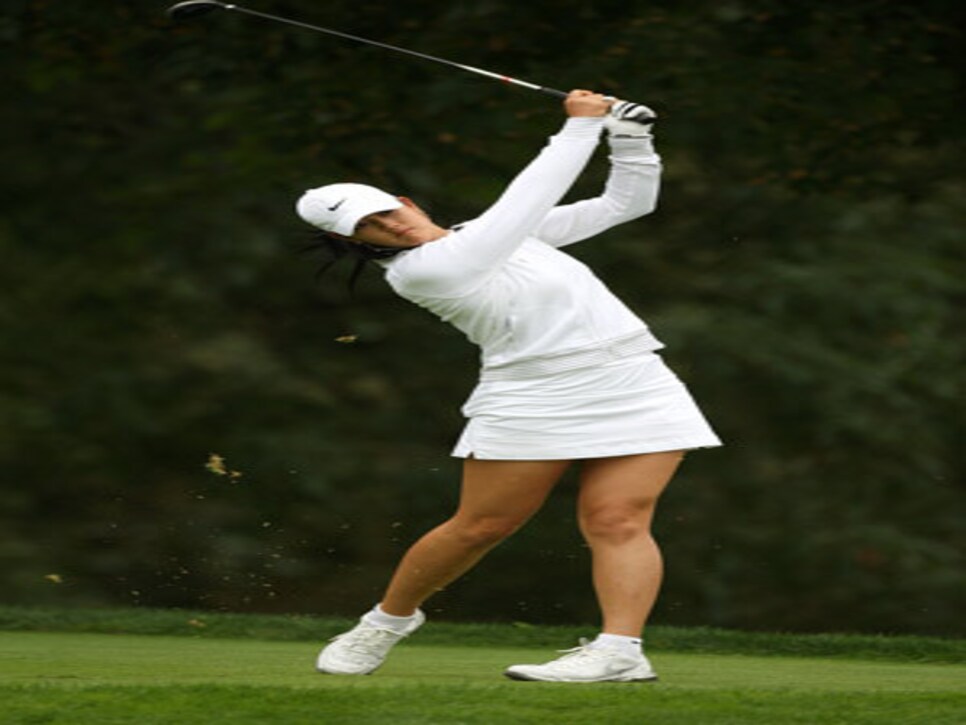 Michelle Wie played her first round of golf as a college student Monday morning, completing nine holes at Stanford University Golf Course. She was accompanied by her parents, B.J. and Bo, who drove the cart while she walked.
Freshmen are scheduled to check in Tuesday, with classes starting next week. Wie, who turns 18 on Oct. 11, is undecided on a major.
While Wie and all freshmen are required to live in a dormitory their first year on campus, it is unclear how much time she will spend there. Her parents have rented a house locally.
It is also uncertain how much interaction Wie will have with the Stanford men's and women's golf teams. Technically, she is a professional golfer and not a student-athlete, but she will be allowed to use the course and practice facilities.
Wie is 53rd in the current Rolex Women's World Rankings.