News
Michelle Wie set to return after appendix surgery as she prepares for LPGA's finishing stretch to 2017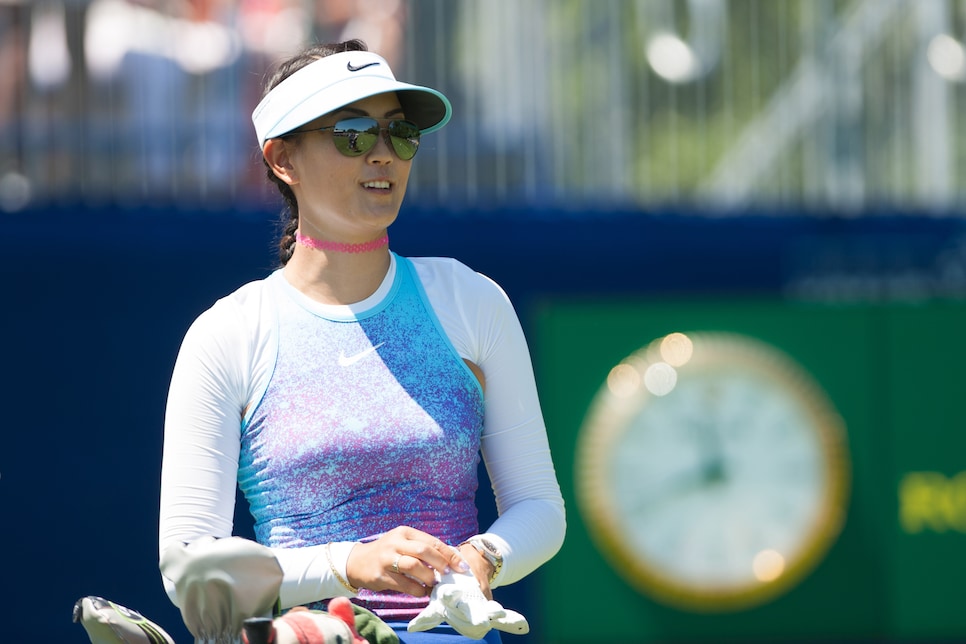 Traci Edwards/PGA of America
The LPGA closes out its 2017 season with a stretch of six straight tournaments in five countries concluding with the CME Group Tour Championship in Naples, Fla. And Michelle Wie hopes to be a fixture on leader boards for all of them.
The 27-year-old, who has sat out the last six weeks recovering from surgery for an appendectomy, is set to return at this week's KEB Hana Bank Championship in South Korea, the first of five events in Asia.
The emergency procedure in August caused Wie to withdraw from the Canadian Pacific Women's Open (she had the operation in Ottawa). She was forced to miss the year's final major, the Evian Championship, last month and says she only began hitting full shots a few days before flying from the U.S. to Asia for this week's stop.
It appears from her latest social media post that she's still working her way back into game shape:
For much of the time she spent recuperating from the procedure, Wie said she wasn't allowed to pick up anything heavier than 10 pounds. Even so, Wie contends she'll be ready to go when play begins on Ocean Course at SKY72 Golf & Resort in Incheon.
"I'm just going to try and be patient with myself and take it easy out there and just try to manage how I feel and what not," Wie said.
She'll be facing some stiff competition as 15 of the top 16 ranked players in the world will be playing (only Inbee Park will be missing due to injury). The strong field comes despite the heightened political tensions between the U.S. and North Korea.
Wie hasn't won since her 2014 U.S. Women's Open triumph, but her 2017 season has been impressive. Wie had six top-five finishes in 18 starts, and moved from No. 186 on the Rolex Rankings in February to No. 31 entering the South Korea event.