News
Michelle Wie is part of a four-way tie for the lead at LPGA CME Group Tour Championship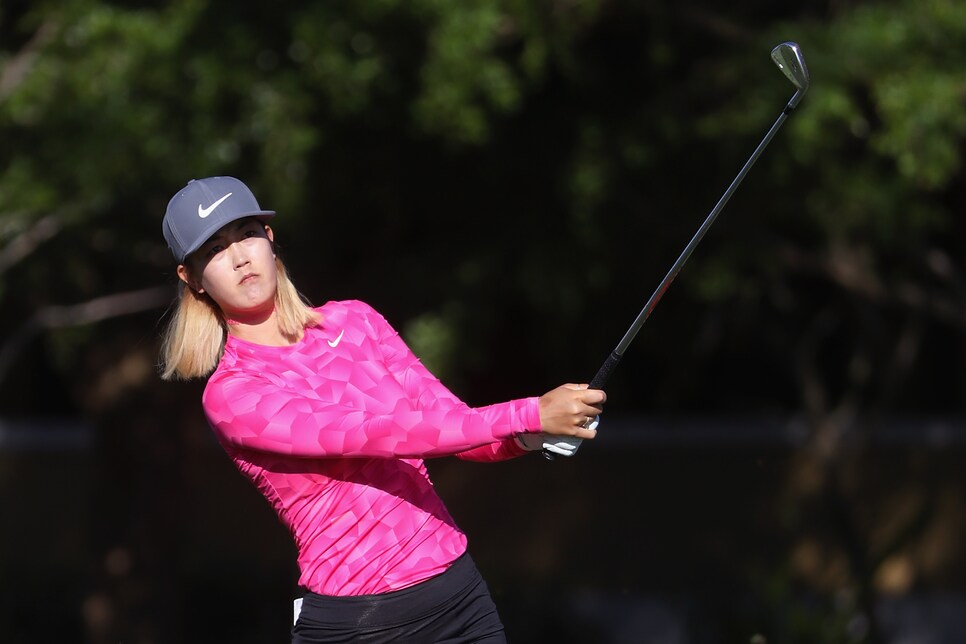 NAPLES, Fla. — It has not exactly been a smooth season for Michelle Wie, who in a bid at some redemption will enter the final round of the last event of the 2017 LPGA season tied for the lead.
Wie shot a six-under-par 66 in the third round of the CME Group Tour Championship at Tiburon Golf Club on Saturday to finish 54 holes at 10-under-par 206 and be tied with Ariya Jutanugarn, Suzann Pettersen and Kim Kaufman.
The first half of the season, leading up to the U.S. Women's Open, Wie finished in the top 15 seven times, in stark contrast to the year before, when she failed to finish in the top 15 once and missed eight cuts. Momentum was on her side in 2017.
But then neck issues caused her to drop out of the U.S. Women's Open this year. Two weeks later, she was back playing in the Aberdeen Asset Management Ladies Scottish Open, and finished T-3 in the Ricoh Women's British Open a week later.
Back on the trajectory with which she began the season, Wie was primed to win for the first time since her 2014 U.S. Women's Open triumph at Pinehurst No. 2. But three weeks after the Women's British, Wie withdrew again after three rounds of the Canadian Pacific Women's Open, going to the hospital for an emergency appendectomy. The surgery was successful, but it meant six weeks of bedrest for Wie.
She said she got a little stir crazy taking those six weeks off, and that you can thank for her new blonde hair color and short haircut. After about three days in bed she said she decided to dye her hair, and then a couple weeks later had her mom cut it short with the kitchen scissors.
"I kind of went crazy after being in bed for that long," Wie said, laughing. "It's not good for me."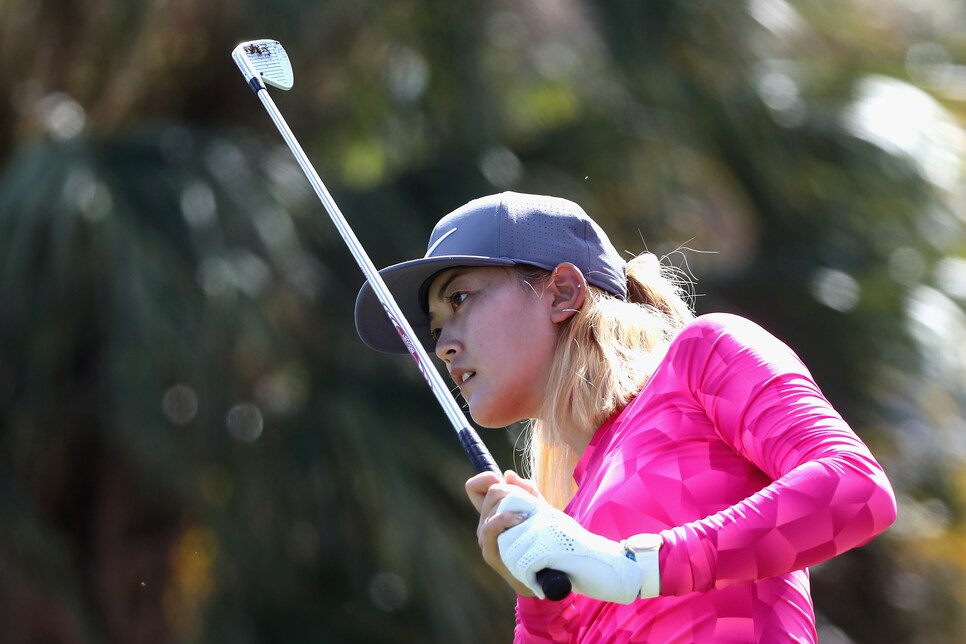 But what clearly is good for her is being back on the course. Though it took a little time for Wie to get back to the level of play she had before the surgery, she's feeling better about her game since coming back in mid-October.
"I really did struggle for a bit just really trying to get my feel back, but every week was an improvement," Wie said. "Every week, I felt like I got a little part of my game back. From last week, I felt pretty good. I'm just excited to end the season on a good note. I just want to go out there and try to play the best I can. I wish there were a couple more tournaments after this, like three or four more. But I'm just excited that I'm out here playing again."
While positive energy comes with being excited to be playing again, it's still the last tournament of the season. And Wie, like many players, is feeling the effects that come at the end of a long, travel-heavy schedule. Just one week ago, Wie was playing in China at the Blue Bay LPGA event.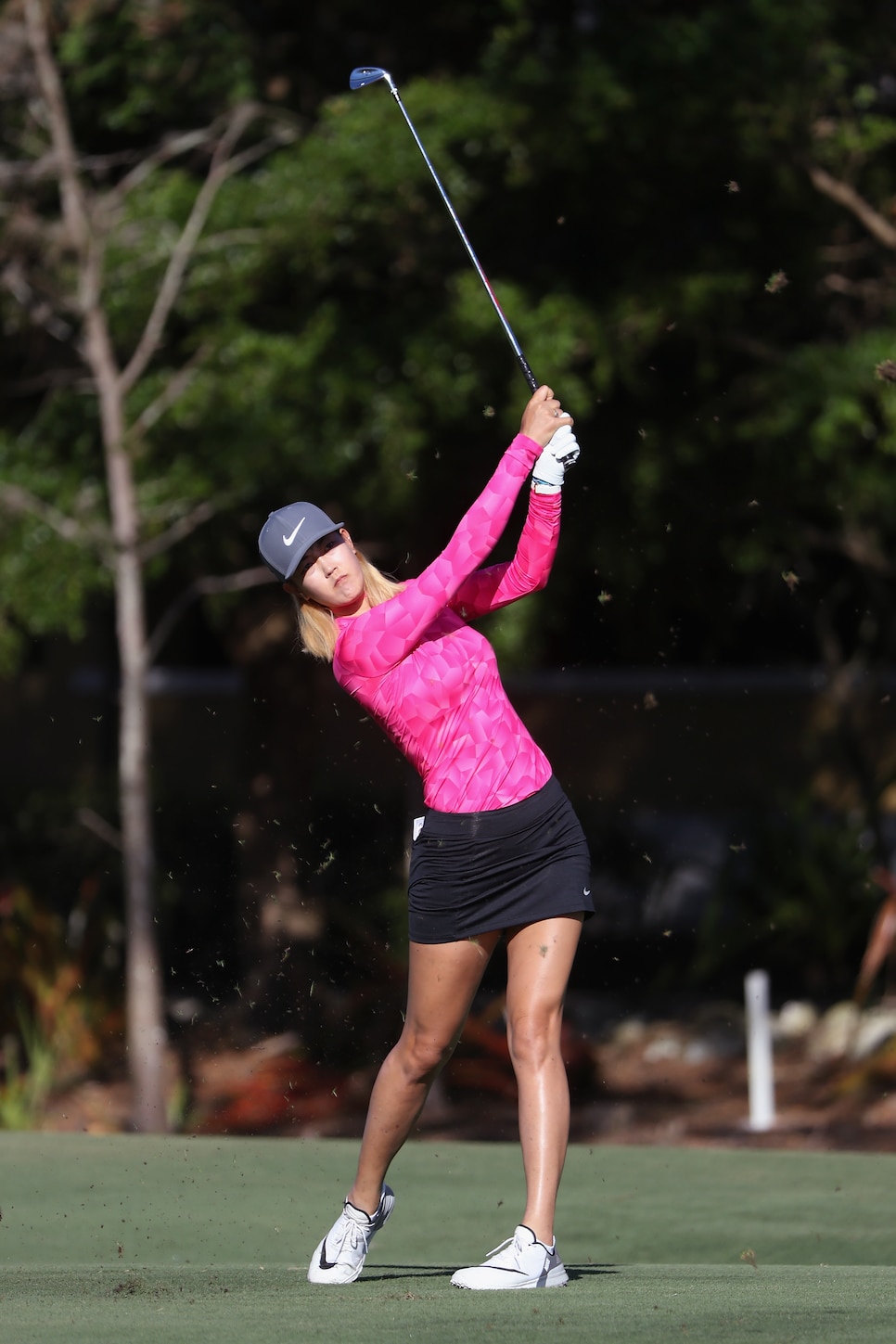 "I've been sitting as much as I can," said Wie of her recovery techniques. "Last week I was laying down on the golf course. Today you might catch me sitting down any chance I get. Stacy was playing behind me yesterday, and I just sat down in the middle of the fairway, sat down on the green. I kept waiving at them. Basically, I'm just a hermit crab this week. I'm just sleeping as much as I can and not leaving my room, just really trying to keep my energy levels up."
Clearly it's working. She'll be playing in the final group with Kaufman and Jutanugarn on Sunday.
It's hard not to look at Wie sharing the lead and wonder if this could be her breakthrough. She has threatened before, with six top five finishes in the first half of the season before her surgery.
And here on the eve of the final round of the tour championship she is close again.
"Obviously there is a lot of pressure just wanting to do it," said Wie on the prospect of winning. "For me, how I'm looking at it, I'm just happy to be here. I'm just extremely grateful that I'm healthy, I'm here playing. Just grateful, and that's what the mindset I'm going to go into tomorrow with."