News
Michelle Wie hangs in through trying second round, is tied for fourth in pursuit of her second U.S. Women's Open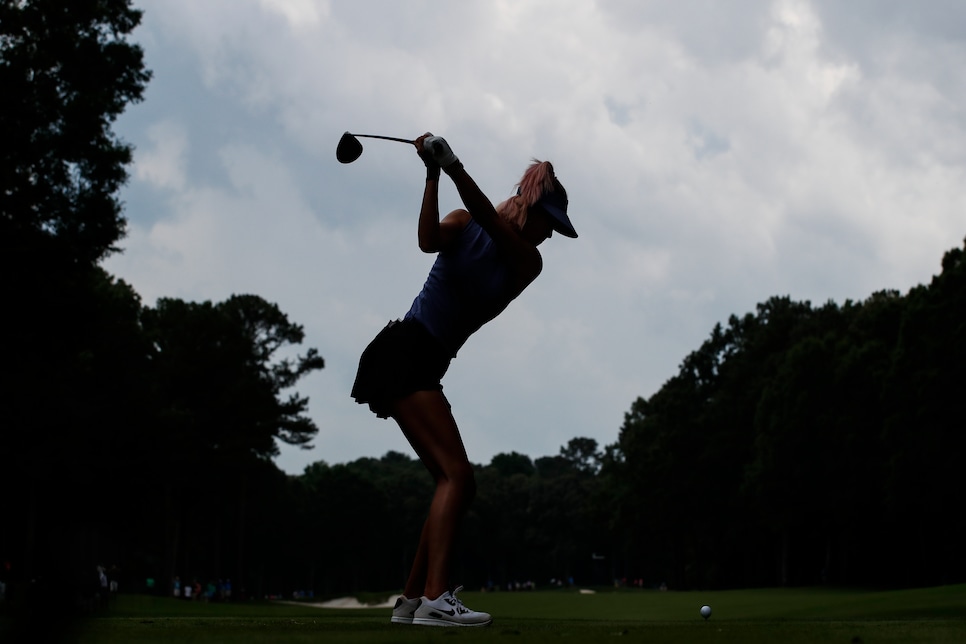 BIRMINGHAM, AL. -- After two rounds at the U.S. Women's Open, Michelle Wie is one of eight players tied for fourth at 3-under. The week has been a bit disjointed, especially for players like Wie who were playing in the afternoon on Friday. Wie's second round was cut short when lightning came through Birmingham.
After nearly a four-hour rain delay, Wie and the 77 other players in the afternoon wave, went back out and played for an hour until the lightning returned. An inch of rain fell during that evening storm, bringing the total amount of rain at Shoal Creek since Sunday close to six inches.
Early Saturday morning, Wie, who has won once this season, came back out and finished the last 11 holes of her second round. She finished the round with an even-par 72, putting her two-day total at 3-under, seven shots off the lead.
The players who had to come back and play in the morning were faced with a quick turnaround Saturday afternoon. Half an hour after the last group finished their second round, tee times for the third round began.
"I just need to get on the right said of the wave for once," Wie joked after wrapping up her second round. "It is what it is. You know, it's unfortunate, looked like we were clear to go and all of a sudden things kept building up. At this time of the year there's really nothing you can do."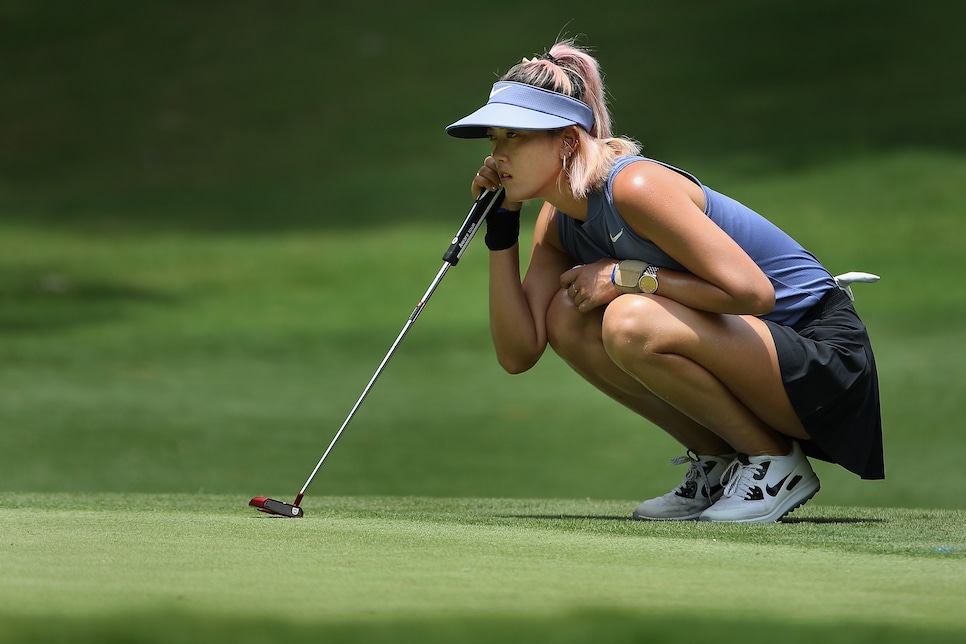 Wie, who won the 2014 U.S. Women's Open at Pinehurst No. 2, has held her high position on the leaderboard thanks to some good putting. She's T-3 in the field for putts per round, averaging 26. It's her greens in regulation stat that needs to come up if she's going to challenge Sarah Jane Smith, who leads at Shoal Creek. Wie hit just 52 percent of greens over the first two rounds.
Though she was dealt an unlucky hand with the draw, is dealing with nagging wrist pain, and isn't putting herself in too many birdie positions, Wie remains positive.
"I wish I made a couple more birdies today but, at the same time, you know, I grinded it out out there, I made a lot of par putts," said Wie. "I'm really happy about the position I'm in. Hopefully the next two days, give myself a couple more birdie chances and try to make something happen."
In her 10th full season on tour, Wie's showing her maturity. She's handling what has become a very atypical U.S. Women's Open week with patience and optimism -- two things that she'll need as she heads into the final two rounds at Shoal Creek.