News
Michael Thompson's interview after his 3M Open win is a must watch even if it's guaranteed to make you cry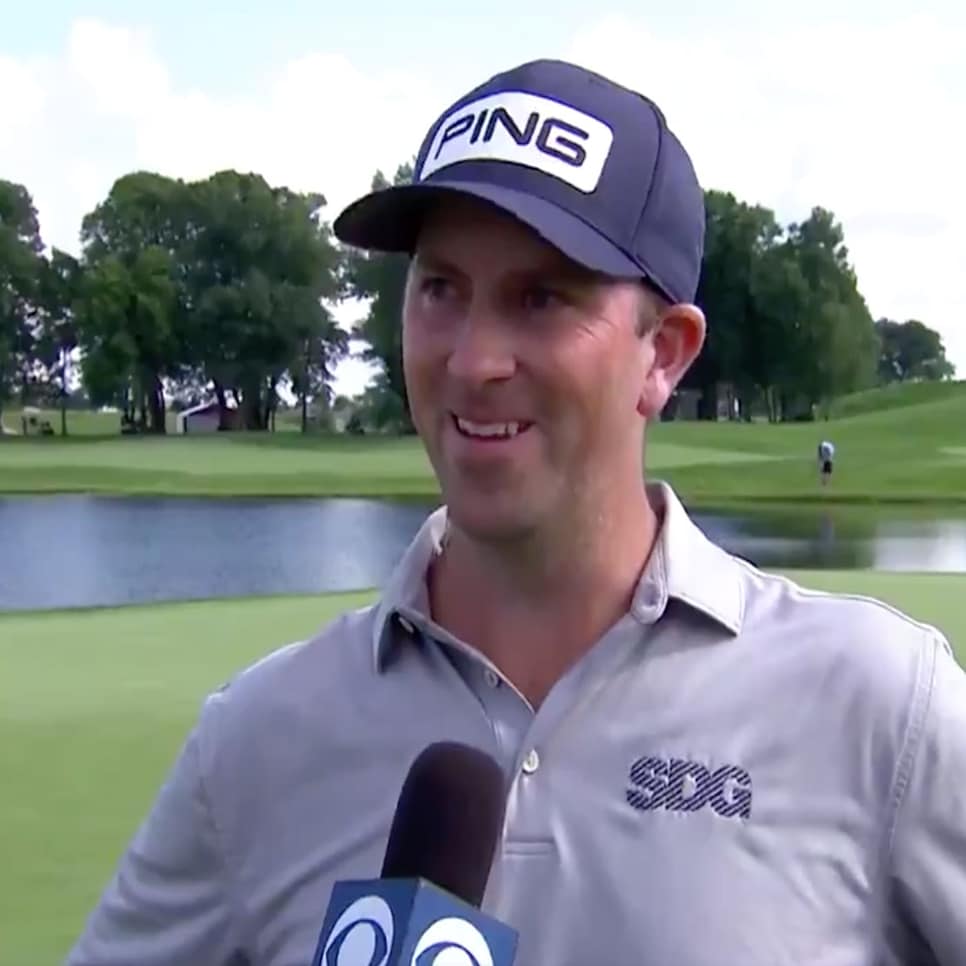 You could hear Michael Thompson's voice crack with his first word as his responded to CBS Sports' Amanda Balionis when she asked him about how it felt to win the 3M Open on Sunday. The broadcast team had set things up well for those watching at home, noting how Thompson hadn't won a PGA Tour event since 2013, a stretch spanning 166 tour starts. Then there was the fact that Thompson and his family had been living through the COVID-19 pandemic in a most unique way, having adopted a baby daughter in April.
It was only natural then for Thompson's emotions to come through loud and clear as he tried to answer Balionis. Here's the interview in its entirety. Warning: Might want to grab the tissue box before you start:
There was something a little different about Thompson's victory at TPC Twin Cities. Unlike the golfers who had won the first six events in the PGA Tour restart, Thompson, 35, was not in the top 100 of the Official World Golf Rankings or the FedEx Cup points list. He was not in the field at next week's WGC-FedEx St. Jude Invitational or the week after at the PGA Championship. The win also locked up a spot in the U.S. Open in September and the Masters.
"I'm really sad that my wife and kids aren't here to celebrate this week," Thompson said early on. "I can't wait to see them."
Indeed, it would have be awesome if the family could have run on the 18th green and congratulated Thompson on his accomplishment. That said, we know he'll get to share that special moment soon. And it's probably better that they get to do it in private. We really didn't have enough tissues to see that live.