Nick Of Time
Washington's Michael Raffl makes extremely late, literal buzzer-beating submission for goal of the year
In the grand scheme, Tuesday night's Washington Capitals-Boston Bruins game meant absolutely nothing. The Caps held the playoff tiebreaker over Boston, giving them the 2-seed and home ice in their upcoming first round series against the Bruins, who locked up the 3-seed Monday night.
But somebody still had to win, and thanks to Washington's Michael Raffl, someone did before having to go through a worthless overtime and potentially a dumb shootout. With just eight seconds remaining and the puck at the red line, Capitals defenseman Justin Schultz fired the puck into the Boston zone and it went all the way around the boards to the waiting stick of his teammate, Raffl. With under five seconds, Raffl took the puck into the corner and ripped a sharp-angle shot that miraculously found the back of the net, beating the buzzer:
Oh yeah, it went. Top shelf, off the bar. Bing, bong, hello. Shades of Matty Marts, though the goalie for Martin's goal actually attempted to stop the impossible. Boston's Jeremy Swayman basically ducked for cover on this one: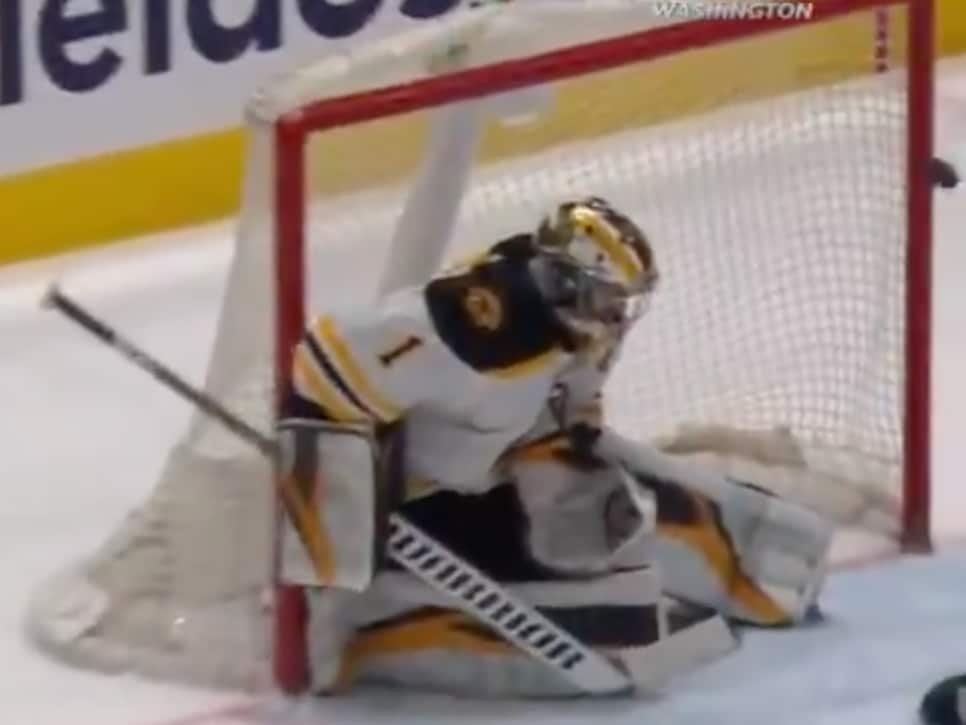 I have never and will never play goalie, but it seems like a good rule of thumb as a goalie is to never duck away from the puck. But, again, I'm speaking from zero experience.