hmm...
PGA Tour winner jokes about 'purposeful sabotage' at AT&T Byron Nelson practice green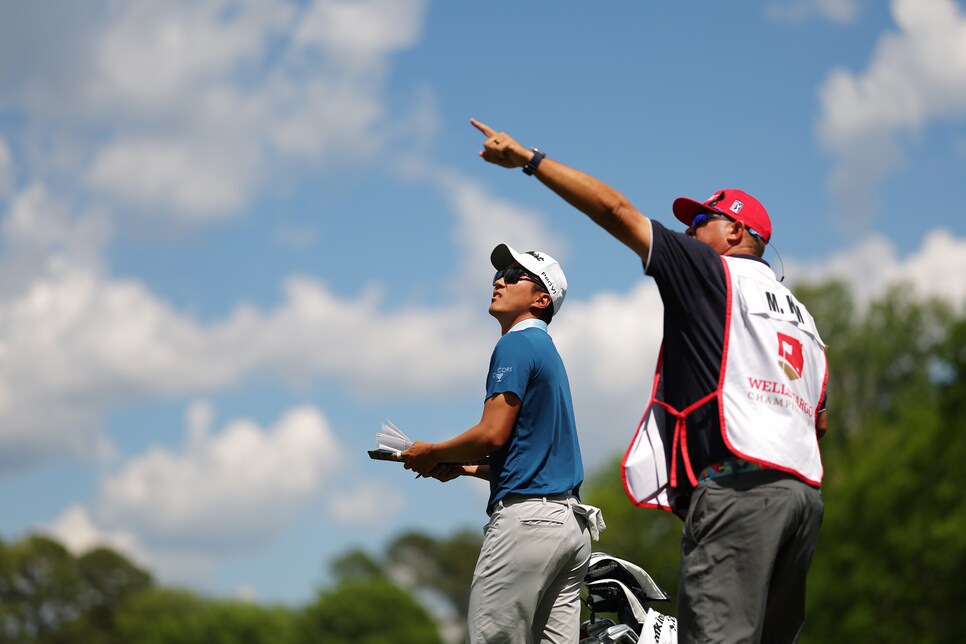 There's nothing better than a good sports conspiracy theory. There's the Frozen Envelope that got the Knicks Patrick Ewing to Curt Schilling's not-so-bloody sock to Michael Jordan being suspended from the NBA for a few years. Well, we have a new one to add to the list courtesy of PGA Tour winner and social media jokester Michael Kim.
The former University of California star tweeted out an image from the practice green at the AT&T Bryson Nelson stating that there's "purposeful sabotage" afoot after noticing something a bit off.
Now, this most likely isn't an Illuminati-esque plot, but it is odd that the numbers are off for a professional event. Could this be a fellow pro getting an advantage on his opposition or just a good old-fashioned blunder?
Most likely the second, but Kim is keeping everyone on their toes, which is always needed at the conspiracy-laden AT&T Byron Nelson.