MJ VS. JR
Michael Jordan hit J.R. Smith with one of the great daggers of all time during a recent round of golf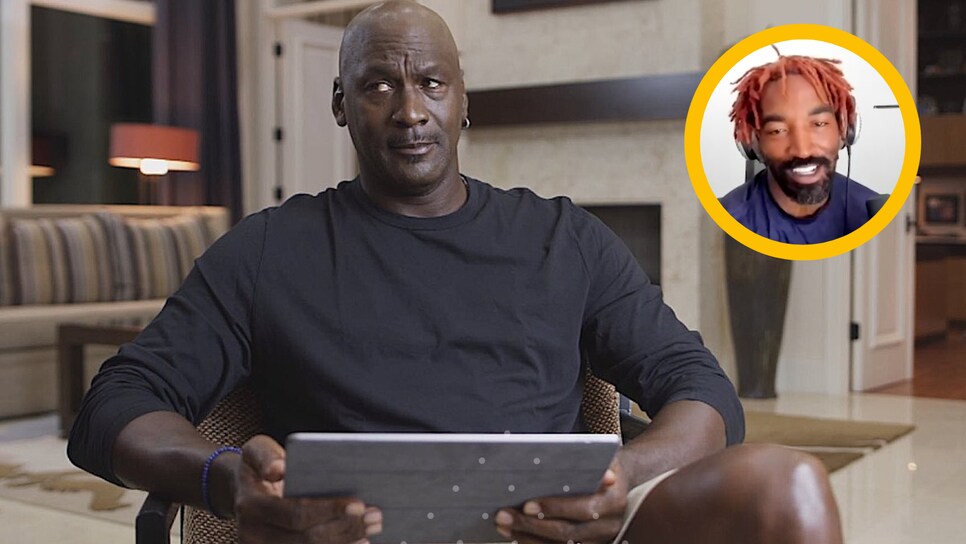 J.R. Smith could beat almost anyone in the world when it comes to basketball, and probably golf too.
The NBA champ and now college golfer is certainly an athlete in every sense of the word, yet he still pales in comparison to Michael Jordan (obviously) who recently "smoked" Smith on the course and then threw a few jabs in just for good measure.
The two teed it up for 36 holes earlier this year, and last week Smith broke down the superstar outing for Complex Sports.
"The first round, we ended up even," Smith recounted. "In the second round, he smoked me by like three shots."
When pressed on if MJ talked any sh*t, the answer Smith gave was never in doubt … "the whole time."
Smith has spoken about Jordan being an idol for him, so this was probably the best-case scenario, playing multiple rounds with a hero. It was mostly a freindly affair, but Smith was a professional competitor for 15 years and Jordan is Jordan, so they obviously had a little wager going.
"I was like five front, five back and five overall," Smith said. "He was like, 'All right, cool, cool, cool.' I said, 'Whoa, whoa, whoa. Hundreds, not thousands. Hundreds.'
And then, to really hit him where it hurts, MJ said the following to Smith.
"I know what you're talking about. I know what you meant. Yeah, you had a good career. It wasn't a great one. You had a good one."
You can't really come back from that one. What do you say in return? Probably just "thank you, sir" and then follow that up by shanking another drive.