The Loop
Michael Beasley gives legendary response when asked when he started feeling the hot hand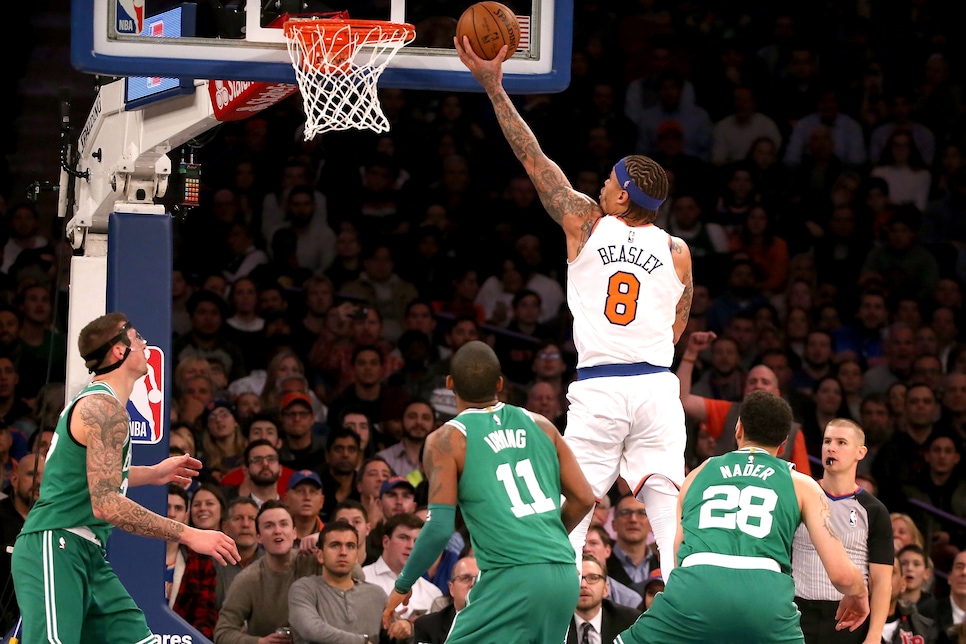 After the latest New York Knicks debacle that was the 2016-2017 season, let's just say hopes weren't high coming into 2017-2018. There's no question it would be a rebuilding year, and with the Vegas win total set at 30.5 prior to the season for NYK, expectations were lower than usual, even with a healthy Kristaps Porzingis running the show.
Fast forward to Christmas weekend and the Knicks are more than halfway to 30 wins and have their sights set on a playoff spot. It's been by far one of the more pleasantly surprising Knicks seasons in recent memory, highlighted by the equally pleasantly surprising play of Michael Beasley, the 2008 second overall pick that has never been able to find an NBA home. In 25 games in a Knicks uniform, Beasley is averaging 11.1 points per game and 4.2 rebounds in just 17 minutes per game.
But it's been in the last 10 games where Beasley has really come alive, filling in in big moments for the injured Porzingis. Thursday night may have been his finest hour at Madison Square Garden, when he poured in 32 points on 13-20 shooting from the field, and added a season-high 12 boards. The incredible night, in which he scored 28 of his 32 points in the second half alone, earned him MVP chants:
Pretty insane for a player that has been bouncing around from China to the NBA and back to China in the last few years. Beasley has always been able to score, but off the court issues have always led to him wearing out his welcome on various NBA teams. That's yet to be the case so far in New York, and legendary post game quotes like this one will only further endear him to the Knick fanbase:
Beasley has been putting the ball in the hoop since the day he was born. MVP! MVP! MVP!