News
Mic'd up golfer's confession of an accidental rules violation is kind of heartbreaking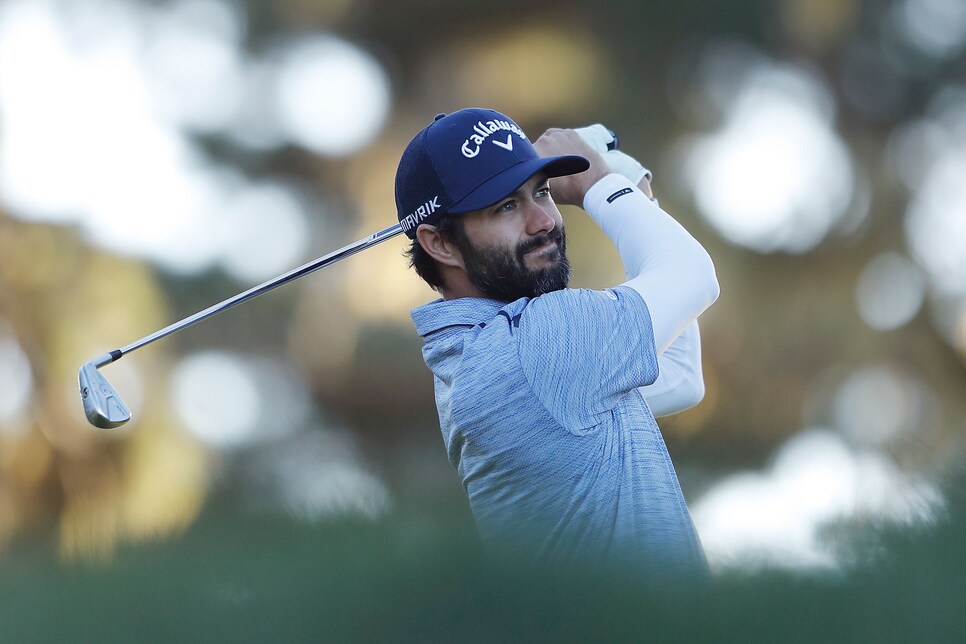 For the second week in a row, viewers were treated to being brought inside the ropes on the PGA Tour, with Adam Hadwin agreeing to wear a microphone for Thursday's opening round of the RBC Heritage. And doing so showed us how cruel a game golf can sometimes be.
Playing the par-4 13th hole at Harbour Town Golf Links, the Canadian had hit his drive into a fairway bunker. That's when the drama started.
Hadwin crouched down and removed a tiny rock from behind his ball—perfectly allowable under the Rules of Golf. But when he went to remove what he thought was another rock, it crumbled in his fingers.
"Uh oh, I'm pretty sure that's a penalty, what I just did there," Hadwin said to his caddie—and to the entire TV audience watching at home thanks to his live mic. "I thought it was a rock. So I went to grab the rock and the sand squished in my fingertips. I'm pretty sure that's a penalty."
Hadwin then called for a rules official and again explained what happened.
"I removed a rock and then I went to remove what I thought was another rock, and as I grabbed said rock it crumbled, because it was actually sand," he said. "It looked like a rock to me, that's why I was trying to remove it.
"I assume it's a penalty."
Indeed it was: Two strokes. Instead of a par, Hadwin, who laid up from the sand (his approach to the green was blocked by trees) before sticking his wedge to three feet, made a double-bogey 6 on the hole.
Getting to listen to the entire conversation was a treat for viewers at home, many of whom certainly could empathize with Hadwin. He was the only person who knew what had happened when the sand crumbled in his hands, but quickly spoke up.
When the rules official made sure his services were no longer needed, Hadwin showed his sense of humor with one final exchange.
"Thanks," Hadwin joked to the official as he drove away. "Well, not thank you, but, yeah. Screw you, but thanks."
No, thank you Adam for the entertainment.