What's in a name?
Leave it to the Miami Marlins to mint the worst ballpark name in 152 years of bad ballpark names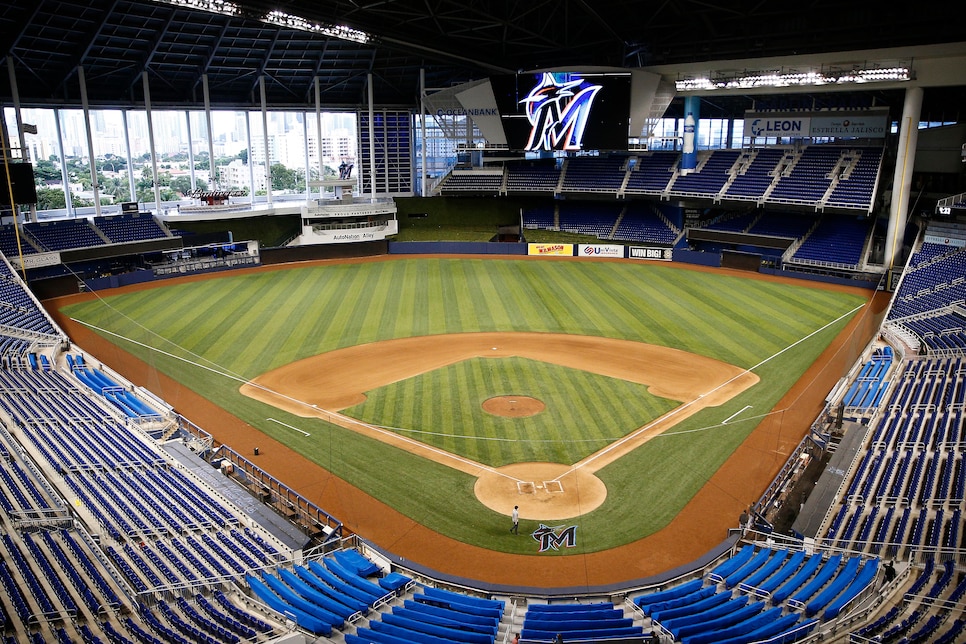 Ever since the Miami Marlins opened their spaceship of a baseball stadium, Marlins Park, a couple of miles west of the city's shimmering downtown and on the site of the old Orange Bowl in 2012, it has been, unlike modern-day sports arenas, surprisingly devoid of the kind of corporate word vomit naming rights that suck a little to a lot of the soul out of such venues.
See: Guaranteed Rate Field, home of the Chicago White Sox, which first opened as Comiskey Park in 1991 across the street from the old Comiskey, then became U.S. Cellular Field for 20 years, then took on its current and worst baseball field name in 2016. It's not just the worst baseball field in the Windy City (full disclosure: Cubs fan here) but all of baseball.
Never mind that it sounds a lot like Home Depot. Or that loanDepot is a California-based company (can't blame the Fish there since Miami is where corporate America likes to hold conferences and vacation rather than build its companies in the Magic City). The real absurdity in this is the insistence that the "p" be down.
Of course this is also the same city where words like irregardless and supposably are used with such regularity that Merriam-Webster eventually said screw it and added them to the dictionary. And besides, the Marlins, which had the worst attendance in baseball in 2019 and have a history of struggling to sell out playoff games in the fickle town, could use the cash.
Who'd have thought the Marlins would be among the last bastions of teams to not monetize their stadium names, leaving just Angel Stadium, Dodger Stadium, Fenway Park, Kauffman Stadium, Nationals Park, Oakland-Alameda County Coliseum, Oriole Park at Camden Yards, Wrigley Field and Yankee Stadium. The Marlins, meanwhile, will open their season Thursday at 4 p.m. against Tampa Bay at loanDepot park, lower-case p.