Loud Noises
This Dolphins fan's comeback celebration might be the loudest of all time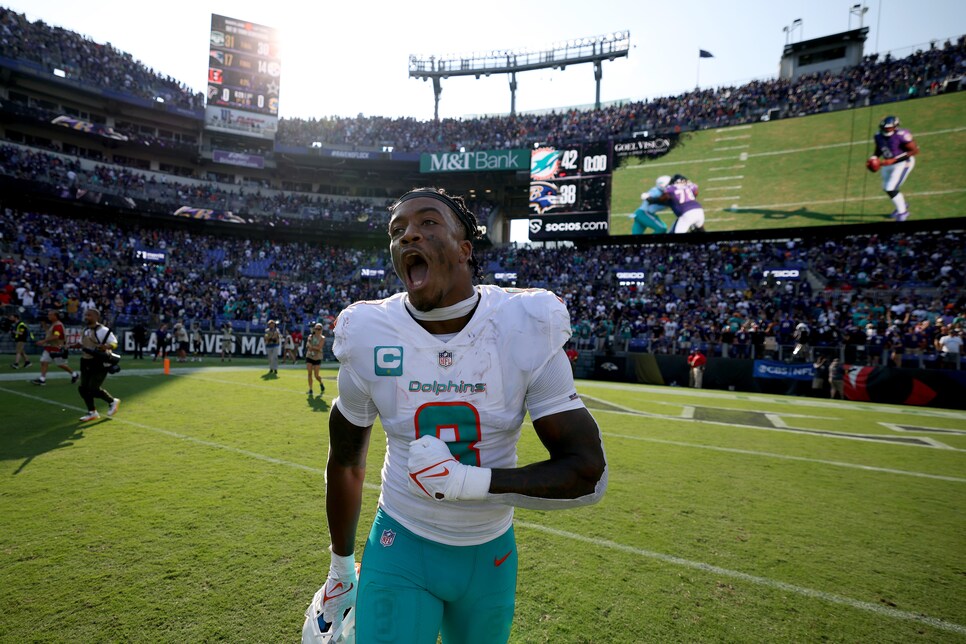 It's been a rough … 21st century for the Miami Dolphins. Constantly underachieving or achieving exactly what you're expected to (a 7-9 season) year-in and year-out can weaken the most hardened fanatics.
With Tua Tagovailoa looking like the phenom he was promised to be and Tyreek Hill and Jaylen Waddle zooming down the sidelines in Usain Bolt fashion, there's a bit of promise for the Miami Dolphins this year. Their 42-38 comeback win against the Baltimore Ravens was as exciting a game as we've had in years, and one could not blame a Dolphins fan for losing their mind.
Look at that 0-60 speed. And in socks too.
You know that he was quite loud as you can still hear his screeching from the other side of the street. That's Adele-esque vocal range.
Ring cameras are important for two things. 1. Protecting your home from burglaries or whatever. 2. Capturing wild reactions to improbable Miami Dolphins victories.