News
The Memorial Tournament signs 10-year deal with Workday, will benefit Steph Curry's foundation; proposed San Fran event likely off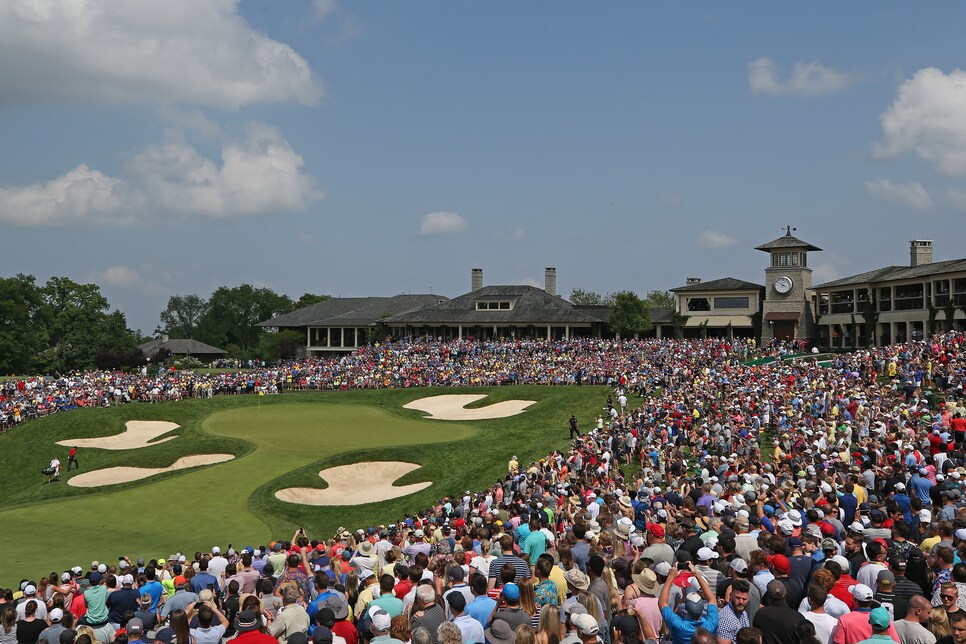 The PGA Tour announced Thursday that Workday will become the new sponsor of the Memorial in 2022.
In a virtual roundtable event, PGA Tour commissioner Jay Monahan said the Dublin, Ohio event at Muirfield Village has signed a 10-year deal with the financial and human capital management software vendor.
Earlier this year Workday sponsored a one-off event at Muirfield Village held the week before the Memorial to replace the canceled John Deere Classic. Workday is replacing Nationwide, which has been a presenting sponsor of the Memorial since 2011.
"It says a lot of what a company like Workday thinks about the future of the PGA Tour when we see a commitment like this," Monahan said.
In addition to its ongoing support of Nationwide Children's Hospital, beginning in 2022, the Memorial will also benefit Eat. Learn. Play., the Oakland-based foundation established by Golden States Warriors star Stephen Curry.
"We applaud Workday and the importance they place on helping children," said tournament host Jack Nicklaus. "That commitment is reflected in their support of Eat. Learn. Play. We are delighted to join Workday in welcoming Stephen and Ayesha, as well as their foundation, to our family, and we know the Memorial will assist in furthering their mission. Barbara and I have a deep-rooted love of children, and we are passionate in our efforts to help kids."
Workday's involvement with the Memorial puts the likelihood of a San Francisco event in doubt. TPC Harding Park was believed to be getting an annual tour stop, a prospective deal that led the 2026 Presidents Cup to move to Medinah. Workday was tabbed as one of the speculated candidates to back the San Fran event, to be helmed by Curry.
"We had an interest in being at TPC Harding Park. To pull off an event, you need a number of things to come together," Monahan said. "You've got to have a host organization. You've got to have a title sponsor. You've got to have a golf course, and you've got to have community support.
"You look at markets like Detroit where for a number of years we were looking to come back there. Ultimately we were able to solve for that. We still have a lot of interest in bringing a PGA Tour event to San Francisco. We just won't be doing it at this time."