Takeaways
The young guns are here, the Year of the Mullet continues and Rors roars again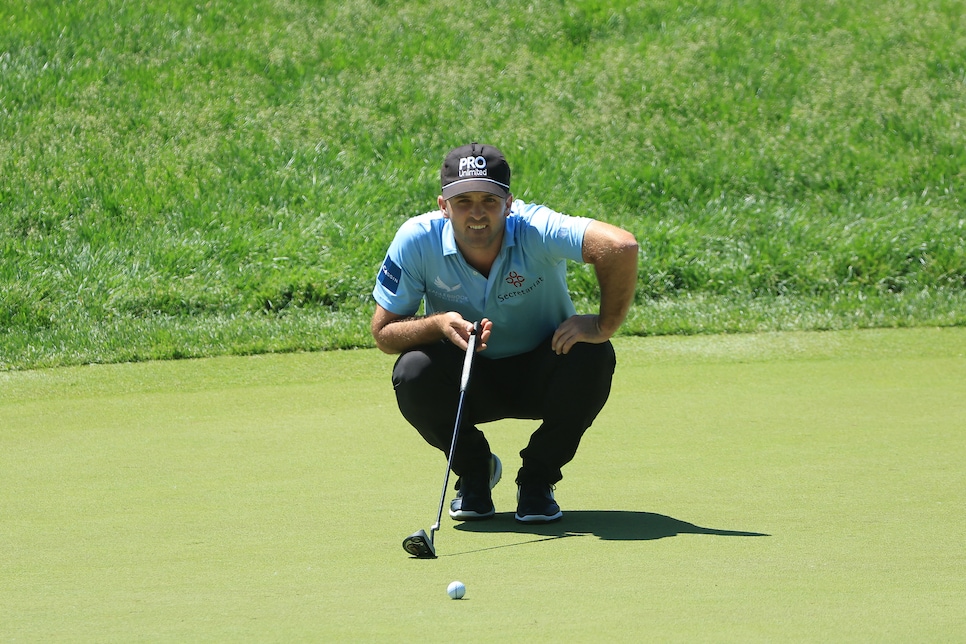 The young guns are here to play. We've been trending this way for some time. See: Scottie Scheffler's ascension, 11 of the top 15 in the World Ranking are younger than 30 years old, ditto for seven of the last nine major winners at the time of their wins.
In any given week, the top of the leaderboard at the PGA Tour event is littered with names a casual viewer may not recognize, and almost none of them have reached their 30s yet, which used to be considered a golfer's prime. Nine players have won for the first time on the PGA Tour this season. This week at the Memorial Tournament is no different, where Denny McCarthy, 29, K.H. Lee, 30, Davis Riley, 25, Cameron Young, 25—with two PGA Tour wins combined, both from Lee—are all within striking distance of Cameron Smith's lead at eight under par. He's only 28, by the way, but more on him in a bit.
Even without wins piling up, it has undoubtedly been a big year for that chase group. Since the season began in October, Young has climbed from No. 173 in the World Ranking to No. 30 entering this week; Riley went from 348th to 94th; McCarthy from 221st to 145th.
Of course, climbing the rankings without wins means some close calls. The lack of conversion into wins could be cause for a bit of mental scar tissue, but not for these guys. McCarthy was in contention halfway through the Wells Fargo, played nearby his home county in Maryland earlier this spring, but faltered on the weekend.
"I'm just more comfortable—the more I get in this position, the more comfortable I get," he said. "I knew I was towards the top midway through my round. But that didn't really bother me."
Young has had a number of appearances on leaderboards late in tournaments this season, but to no avail. Young has three top-three finishes in his last three starts, including a tie for third at the PGA Championship.
Rattled? No. Determined? You bet.
"I think the more I put myself there, the more comfortable I'll be," Young said. "Not that I'm uncomfortable, particularly, but I think the more it just becomes normal, the more likely you are to have a day where—a Saturday or a Sunday where you can really post a really low number, which I haven't really done yet."
We'll see you Saturday afternoon, Cam.
The Year of the Mullet continues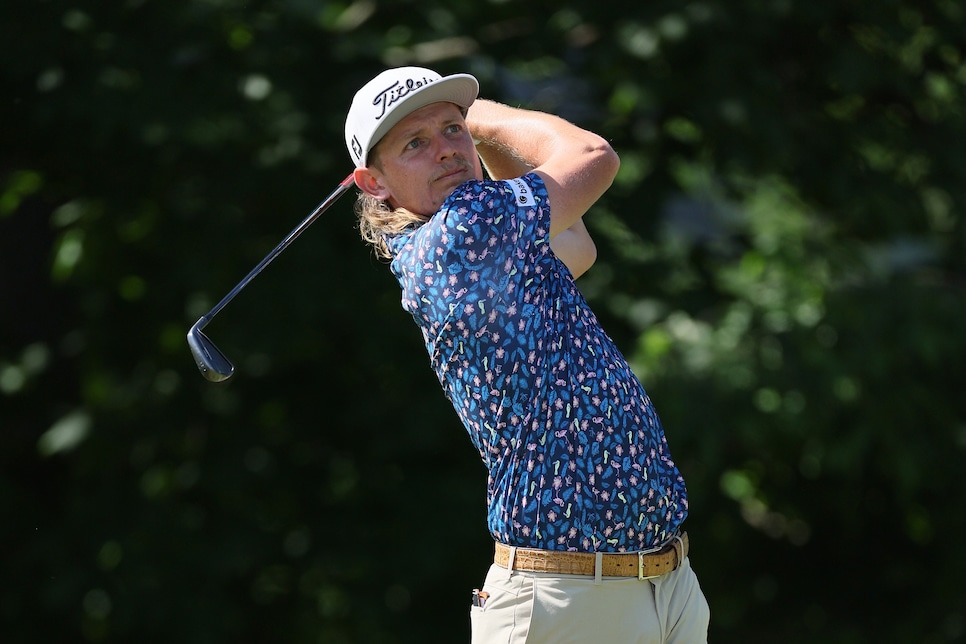 One young gun happens to be having a better season than the rest. With a pair of wins already under his belt this season, including the Players, and a couple close calls in majors, it would be hard to call this season anything other than a success for Smith, even if it ended this week. But when you're hot, you're hot, and Smith has been hot basically all season. And we're not just talking about the mullet. Outside of a pair of missed cuts, Smith hasn't finished worse than a tie for 33rd since last October.
The Aussie spun around Muirfield Village in a sporty, three-under 69 to take a one-shot lead into the weekend. Smith was particularly dialed with his wedges, gaining the second-most strokes on the field around the green, including a nifty little chip in on 12 to take the solo lead.
Smith said after the round that he played better on the front than the back because his swing "got away" from him, despite scoring one stroke better coming home. That should be a scary statement for the field, especially as the course is expected to firm up over the weekend, just the way he likes it.
"I'd love a firm and fast golf course," Smith said. "I think growing up in Australia, Aussies love that. I don't think it's going to be too windy over the weekend. So they can really kind of let this course get nice and firm. I'm looking forward to the challenge."
Sounds like Smith is game. Now it's a question of who can catch him.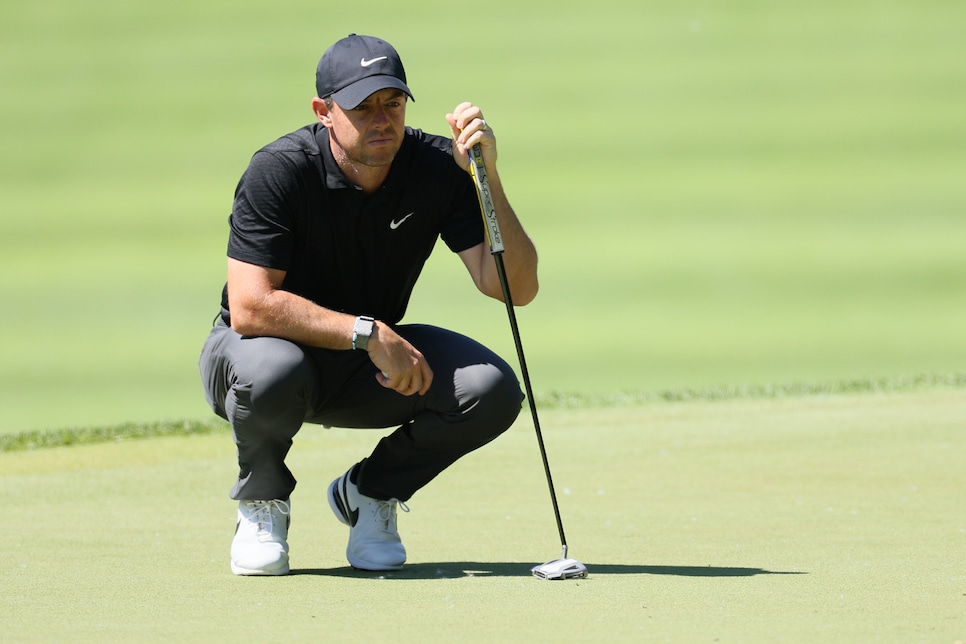 While the youth movement continues, there are still some wily old veterans looking to get back in the winner's circle, one of whom is one of the only guys who can really fill it up like Smith when he gets going. His name is Rory McIlroy—you may have heard of him.
The four-time major champion has 20 wins on the PGA Tour, but only two since 2019. He's shown flashes of brilliance recently—a Sunday 64 to finish second at Augusta, a Sunday 68 at Southern Hills to vault to another top 10, his third straight heading into this week—yet, to put it bluntly, has largely been allergic to the top spot on the leaderboard.
Well, folks, the Northern Irishman is at it again. He backed up an opening 70 with a 69 to head into the weekend squarely in the mix at five under, buoyed by an eagle on the par-5 fifth.
"​​Another solid day's play. Couple of silly bogeys," McIlroy said. "Bogeyed the 11th par-5 and the 14th for the second day in a row. But I guess it sort of happens around here. It's getting tricky and you're going to make bogeys regardless of where they come.
"Overall, two solid rounds of golf, right in contention going into the weekend, depending what guys do this afternoon. Yeah, happy with how everything is sort of going."
There's no telling exactly what the weekend holds for McIlroy, but in order to shake Jack Nicklaus' hand on the hill behind the 18th green Sunday evening, he'll have to do something he hasn't in quite some time: put four solid rounds together. A man capable, at least once upon a time, of making the game look unreasonably simple, this seasoned pro knows simplicity is the key to winning again.
"I've hit it in the fairway pretty often," said McIlroy, "As it firms up, I think just the premium's on ball-striking, hitting fairways and hitting greens. If you can do that around here, you're going to have a chance."