The Loop
McIlroy continues post-breakup run, shoots 63 at Memorial
DUBLIN, Ohio - A heavy heart one week and he wins the BMW PGA Championship, the European Tour's flagship event. A tweaked knee the next week, and he's leading after the first round of Jack Nicklaus' Memorial Tournament.
At the moment, adversity seems to suit Rory McIlroy.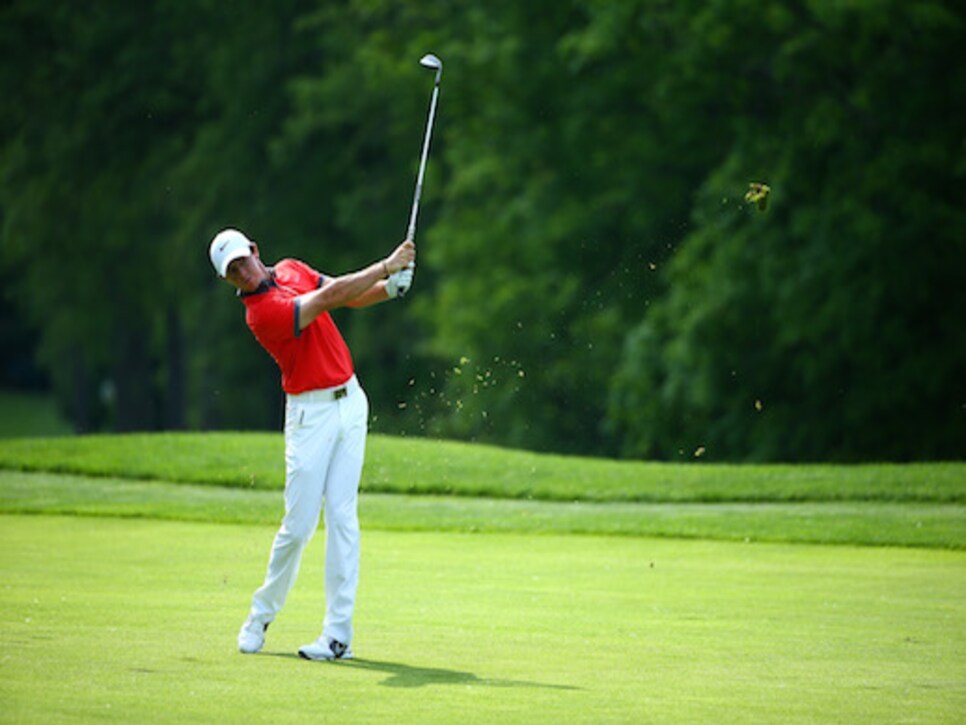 The Northern Irishman, who with each passing round seems to validate his decision to cancel his wedding plans with tennis player Caroline Wozniacki, fired an opening nine-under 63 Thursday at rain-softened Muirfield Village Golf Club to build an early three-stroke lead. McIlroy offset a sloppy double-bogey at the short par-4 14th with two back-nine eagles to impressively back up the final-round 66 at Wentworth Sunday that gave him his first win of 2014.
The term "ball-and-chain" seems to be taking on new meaning.
"No," McIlroy said when asked if his lower scores reflected subtraction by subtraction. "No, because my game's been in good shape. And this has been coming. It's been coming. My performances have been really good, been shooting really good scores. There's just been runs of holes in tournaments where I haven't played so well and I've shot it four- or five-over in the space of nine holes, and that's really just derailed my tournament."
McIlroy, who walked into the interview room with a noticeable limp, said he hurt his knee on his second shot into the par-5 seventh hole. From there he played Muirfield Village in seven-under par. And that was with the double bogey at 14, when a poor second shot into a greenside bunker turned into a struggle, the kind that had been ruining his scorecards in many recent starts.
This time, he responded with a 15-footer for eagle at the 15th to break out of a four-way tie at six-under par with Bubba Watson, Paul Casey and Chris Kirk.
"I don't think it's anything more than just being confident with my game. I was expecting this to happen," the two-time major winner said. "It's just I've been trending in the right direction, and it's starting to all come together."
The last time McIlroy's game came together in a similar manner was late in 2012. He won two playoff events and the PGA Championship by a record eight shots. That was three wins in four weeks.
"I've won 12 times in my career and six on the PGA Tour. But I think I'm used to winning enough now. I know how it feels, that going into the next week there shouldn't be a let‑down. It's just keep it going, keep doing the right things, and keep shooting low scores."
Three wins in four weeks? He could do it again with a win here at the Memorial, a week off, and then the U.S. Open at Pinehurst.
Funny how things come together when appearances say otherwise.