The Loop
May showers bring more hours ... of golf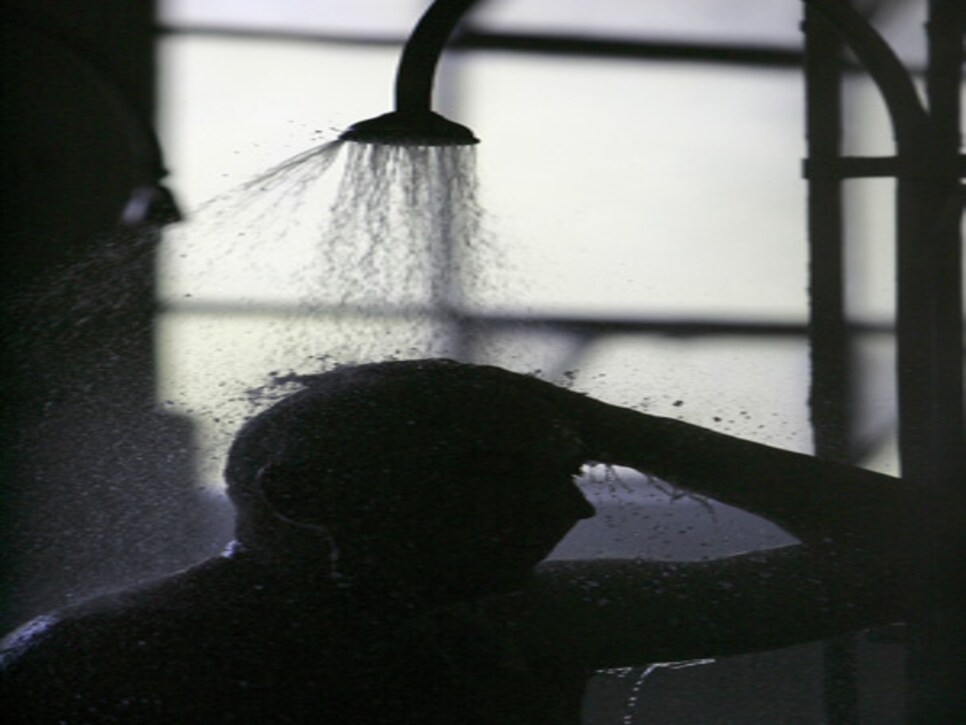 "You need moist heat—shower, steam, whirlpool— anything to increase body temps and warm the muscle tissue and joints," Myers says. "Even better than just taking a shower, several Champions Tour players have added a stretching program to their shower and steam-room visits."
It's like your own version of Bikram yoga. Myers suggests standing flat-footed in the shower and trying to rotate your upper body so you can touch the wall behind you with both hands. Touching your toes and bending from side to side also will help get your body ready. Just be sure to attempt these stretches slowly.
Warming up the muscles needed to play will help reduce the chance of injuries and also help you swing better. You won't feel as tight—particularly on those chilly mornings.
Ron Kaspriske is the fitness editor of Golf Digest.