Equipment
Maxfli U/Fli Soft, U/Fli Speed balls offer choices without giving up greenside spin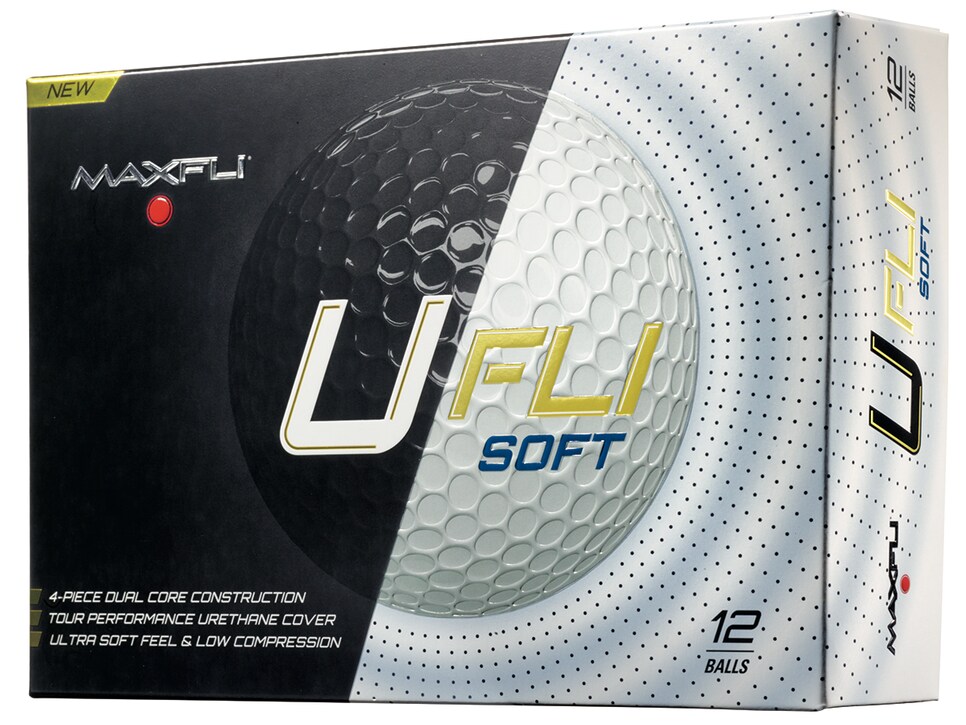 The Maxfli U/Fli Soft and U/Fli Speed balls seem to offer the choice between two of the more common options when choosing a golf ball: Soft feel or distance. What they hope to not compromise on is the one thing all golfers can benefit from: greenside spin.
The two balls, part of the Dick's Sporting Goods-owned Maxfli line, are the latest in an increasing number of tour-style, urethane-covered balls at a $35-and-under price point. They join the likes of Srixon's Q-Star Tour and TaylorMade's Project (a) from major players, as well as a growing collection of smaller and sometimes direct-to-consumer offerings like the Snell My Tour Ball, the Vice Pro Soft and the on-again/off-again Kirkland Signature ball from Costco. All of these balls fall below the typical "tour ball" prices of $40-$48 a dozen.
The key with all of these golf balls is the urethane cover, which is designed to provide more spin on short shots around the green. Rarely does a ball played in professional golf not feature the multilayer urethane construction these less expensive models are touting.
"We would be naive to say we're not cognizant of what's going on in the marketplace," said Dave Michaels, senior product manager for golf equipment product development at Dick's Sporting Goods. "But we look at the marketplace and say how can we capitalize on an opportunity that might be out there."
"When you're looking at it from an entire overall performance throughout the bag standpoint, being able to use the dual core helps not only with the driver for low spin characteristics but really helps a lot on long irons, too, and by changing out that mantle layer, you can also impact the spin characteristics," he said. "It's where you're getting spin separation. It's really kind of the cat's meow in terms of construction."
The goal with the two balls is to provide golfers with a more simplified choice, Michaels said. "We tried to make it really simple on the back of the box," he said. "It's a feel story or it's a distance story."
The Maxfli U/Fli Soft is aimed at players looking for a softer feel, and the company says it's the softest "tour ball" it's ever made. The four-piece, dual-core U/Fli Soft's very low compression inner core (35) is surrounded by a firmer outer core and soft mantle layer underneath the urethane cover. The dual core is designed to combine for low spin and high rebound for more ball speed, while the soft, thicker mantle layer aims to increase mid-iron spin and launch.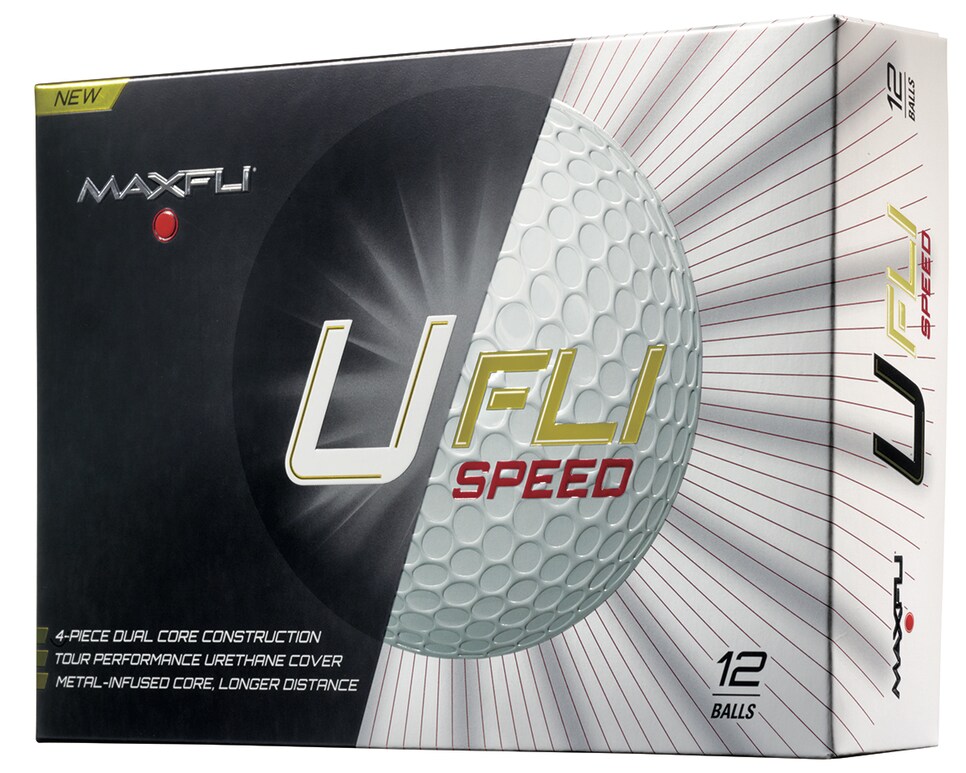 Also, a four-piece, dual-core construction, the Maxfli U/Fli Speed is designed to produce higher rebound—thanks to a firmer overall compression of 95—or ball speed of the two balls through a metal-infused dual core design that also aims to reduce spin on tee shots. A thinner mantle layer increases spin on middle iron shots for better control.
The Maxfli U/Fli Soft and U/Fli Speed balls are available only at Golf Galaxy, The Golfworks and Dick's Sporting Goods ($35).