Suck Up
Max Homa is already campaigning for a 2023 Ryder Cup spot in the most brilliant way possible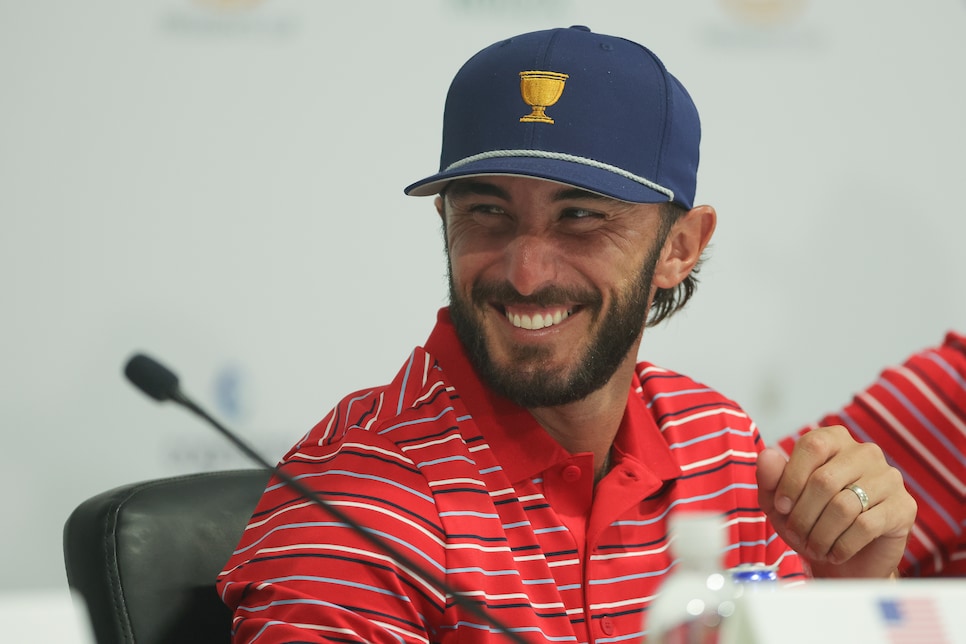 When you consider the scorching-hot run he's on, and the fact he just went 4-0-0 as a rookie in the Presidents Cup, you'd assume Max Homa is a shoo-in selection for the 2023 U.S. Ryder Cup team. Not to sound dramatic, but there could be legitimate riots in the Golf Twitter streets if American captain Zach Johnson leaves him off the roster in Italy.
But here's the thing: based on the current U.S. Team rankings, which still feature LIV golfers, Homa has a ton of work to do to automatically qualify, or even to earn a captain's pick. With LIV players still in the mix, Homa is ranked 16th on points, behind the likes of Talor Gooch, Denny McCarthy and Chris Kirk. Is Homa better than all three of those players? Yes. Has he already proven he has the mettle to perform in these team events? Unequivocally, yes. But as of now, he's 16th. There are only 12 spots on the roster. You can do the math from there.
Homa is clearly aware of this, which means, besides continuing to play insanely good golf, he has to get a little creative in order to make the squad. His plan? Butter up captain Johnson, who is in Rome as we speak to promote the event. On Monday night, ZJ posted a video of he and his wife Kim getting dressed up for a night out, and Homa took a trip to Suck Up City, USA:
Brilliant stuff. Great play can only go so far in getting selected to a Ryder Cup team. Plenty of politics involved, too. Homa getting out ahead of that is as savvy as it gets. See you in Rome, Max.