Genesis Invitational
Max Homa gave one of the coolest answers ever on his favorite memory from winning at Riviera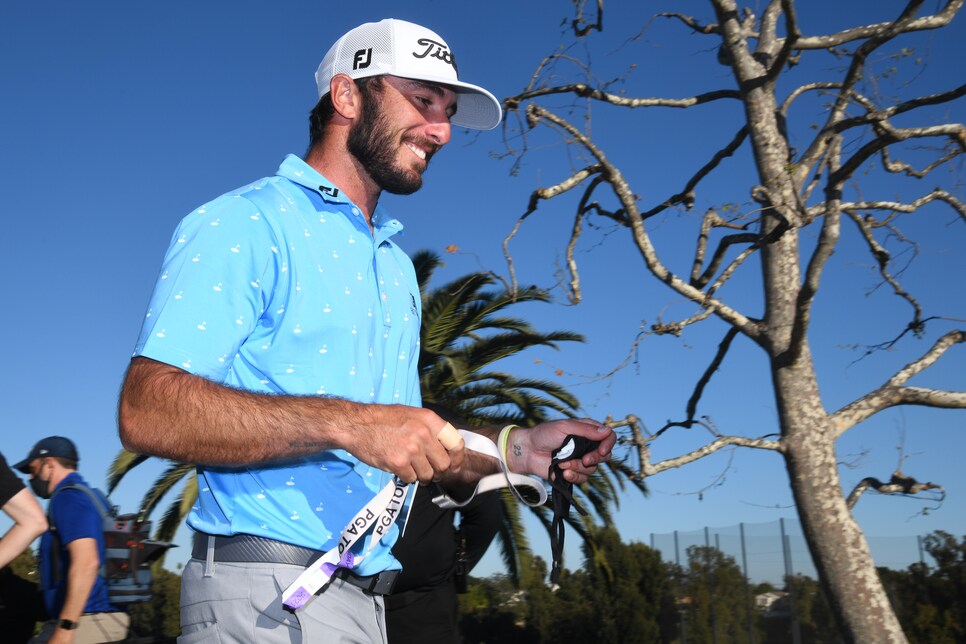 Barring a victory at a major, Max Homa's win at last year's Genesis Invitational at Riviera, a tournament he grew up attending in his home state, will be the one he cherishes most. The way he speaks about it still one year later has made that very clear.
The memories of his playoff triumph over Tony Finau will last a life time, and there are no shortage of great ones—the shot from the tree left of the par-4 10th green in the playoff; his wife, Lacey, telling him to "forgive quickly" hours before missing a short putt on the 72nd hole; and being handed the trophy by Tiger Woods. On and on it goes.
And yet, none of those memories were the first to jump to Homa's mind on Wednesday, when he was asked on the eve of his title defense if any specific moments stood out from his chaotic win a year ago this week. The one that stood out to him was probably one you'd never guess.
"It was actually after the playoff. We hung around, did some pictures, got to talk to Tiger Woods, which was cool," said Homa, adding, "and then my favorite memory for whatever reason is everyone kind of left. Obviously, there was no fans, so it was just like empty in general, but everyone had left and Joe [Greiner, Homa's caddie] and I were grabbing my last couple things from the locker room walking out to the parking lot to leave, and it was just us two and for whatever reason that felt very cool. You know, two kids from up the road, it kind of felt like the last people leaving the golf tournament."
It didn't just feel like it, they quite literally were the last two men standing, which called to Homa's mind a great quote from a famous coach on tour.
"As Jamie Mulligan says, 'Who did you beat?' and you say, 'I beat everybody.' That's what it felt like—we were the last people at the golf course at our favorite place to play on the PGA Tour. I don't know, that was my favorite part of the day honestly."
That is ... awesome. He could have gone so many different directions with this answer, but the simple two-guys-clockin'-out-after-a-hard-day's-work was delightfully unexpected. Very on-brand for Homa.