Masters
Masters 2022: Augusta National announces 'significant changes' to two of its most famous holes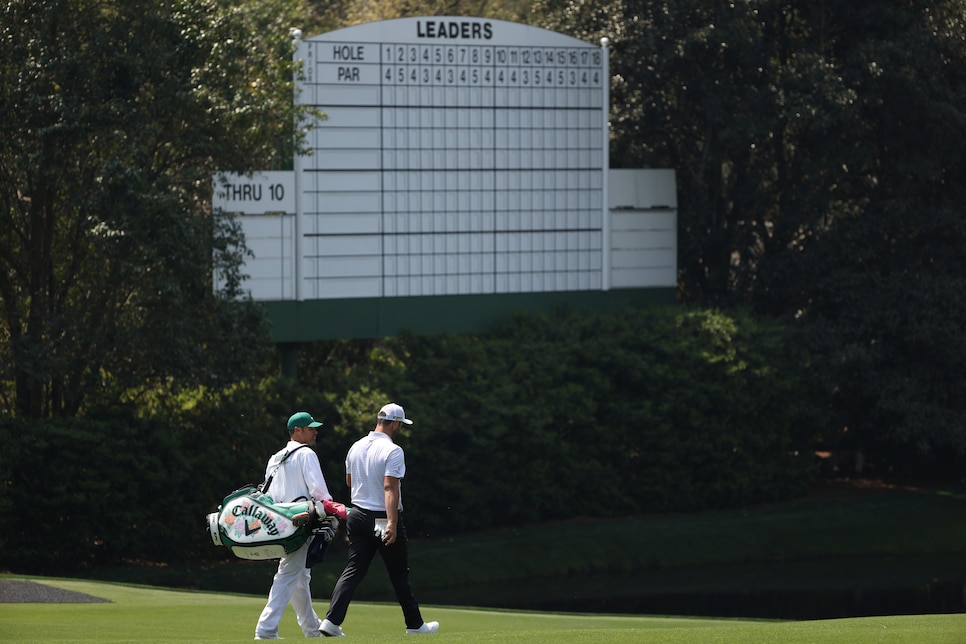 Jon Rahm walks with his caddie Adam Hayes on the 11th hole during a practice round at the 2021 Masters.
Kevin C. Cox
Two of Augusta National's most famous holes have undergone alterations ahead of the 2022 Masters.
Both the par-4 11th and the par-5 15th hole will play longer than ever before this April. The club made the changes official on Wednesday when it released its annual media guide.
For No. 11, the "significant hole changes" are described as, "Masters tees moved back 15 yards and to the golfer's left. Fairway recontoured and several trees removed on right side." And for No. 15, "Masters tees moved back 20 yards and fairway recontoured."
The media guide also mentions on No. 18, "Thirteen yards added to the back of the Masters tees without necessitating a change in length to the hole." The par 72 will play to 7,510 yards total, reflecting the combined 35-yard increase on Nos. 11 and 15.
Changes to those two holes were believed to be in the works last summer when Eureka Earth shared overhead photos showing construction on those two holes. There also appeared to be some activity on No. 13, but Augusta National didn't mention any official changes to the iconic par 5.
According to the media guide, these are the first significant course changes since the par-4 fifth hole was lengthened by 40 yards in 2019. Of course, these two new changes don't seem to be major, but any tweaks to the Masters venue are certainly newsworthy.
Historically, No. 11, AKA "White Dogwood," has played as the course's second-most difficult hole, just a fraction easier than No. 10. Ben Hogan once famously said of the long par 4 with a pond guarding the green, "If you ever see me on the 11th green in two, you'll know I missed my second shot."
On the other hand, No. 15, AKA "Firethorn," has played as the second-easiest hole, behind only No. 13. However, the extra yardage should affect how many players go for the shallow green in two.
The 2022 Masters will be played April 7-10.